(Last Updated On: November 17, 2023)
What is Machine Translation?
Language services are very important to the world. The population of earth is linguistically diverse and would not be able to live peacefully without the help of language experts. But as the world advanced and we began handing computers more tasks, machine translation became common. Today, when people are traveling, they turn to their phones to get translation services. Even if they don't have an app on their phone to help them understand the source language, they can use Google Assistant or Siri to get translations.
Multiple techniques are used by machines to figure out languages. In neural machine translation, learning techniques are employed to improve the performance of language apps and software. Google Translate moved to the Google neural machine translation technique in 2016. Since then, it has improved a lot. More language apps are using the technique these days so they can provide accurate language solutions to their users. This has made people think that we won't need human translators in the future. However, Google's app for iPhone and Android devices is only somewhat accurate with European languages. When it comes to Asian and African languages, the accuracy level drops significantly.
English to Swedish Translations:
When a company from the United States decides to expand its business into Sweden, they will need to get Swedish translations. The best way to connect with the target audience is to advertise your products and services in their native language. But if a company does not get accurate translations in the target language, they won't be able to make a good impression on their target audience. This is why it is important to hire a native speaker of Swedish to handle the translations. It can be easier for a business to create brand awareness with the help of quality translations.
Facts About Google Translate English to Swedish:
A lot of people don't want to spend money on translation services. They think that they can get accurate translations from machines. But going through Google Translate English Swedish translations will show you inaccurate machine translation can be. Despite that, a lot of people rely on apps to get translations of a source language. Tourists, in particular, use these apps regularly to communicate with locals when they are in a foreign country.
Here are some facts about Google Translate's English to Swedish translations:
1. European Influence:
Google's language app obtained linguistic data from European Parliament and United Nations documents. As a result, the app is more accurate when it comes to European languages. European Parliament documents contain official or formal language, which is why Google's app is familiar with complex terms. As volunteers work with Google, the app also gets to learn about common terms. It is also quite accurate with the English language. So, you can get English to Swedish translations from Google without any hesitation.
2. Many Features:
The reason Google's translator has become so popular is its useful features. People can use multiple features to access the translation of source language. They can listen to the destination language. They can use the conversation mode to communicate with foreigners easily. Users have to give voice input to the app and get their speech translated into the destination language. People can also get document translation from Google Translate these days.
The camera input allows users to take pictures of things they want to get the translation of. Google Translate's optical character recognition feature will read the text in the image and translate it. Google's machine translation engine works with multiple language pairs. Whether you require Swedish translation, French to English translation, or language assistance for any of the Romance languages, Google's translator will be able to help you. The translation and optical character recognition functions work with Google Sheets, Google Drive, etc.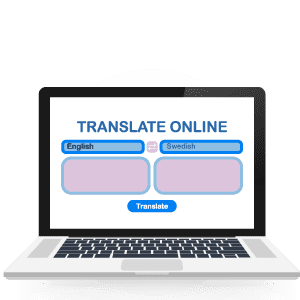 3. Available on the Go:
Google Translate has an app for android and iPhones. The features are the same whether you have the android app or the iPhone app. The Google Translate app has become very popular in recent years. Improved accuracy of Google Translate has made it impossible for travelers to ignore it. With voice input and conversation mode, people can speak to native speakers without having to worry about the language barrier. They can also use the app without the internet. But it will only work with a few language pairs in offline mode.
4. Deep Learning:
Deep learning is another neural machine translation technique that plays an important role in helping Google Assistant and translator do their duties. In some cases, deep learning proves to be helpful and improves the accuracy of Google. But there are a lot of target languages that are much more complex and cannot be understood by machines even with the help of deep learning. Even in the interpreter mode, Google's app for android devices and iPhones is only helpful to the speakers of European languages.
Why Are Human Translators Better?
The human vs. machine debate is not something new. But many people think that machine translation is better. They don't understand how a human translator can be better than machine translation. But there are a lot of aspects of a language that machines cannot understand. The human mind is able to comprehend ideas like cultures and beliefs. Artificial Intelligence can be programmed to think like humans but it cannot understand things the way a human mind can.
A new version of Google with improved accuracy is not what we need. We also don't want Artificial Intelligence to use linguistic data of the European Parliament to learn the translation. Apps are good with phrases in languages. These translation programs have many features but they lack a complete understanding of destination languages. Understanding languages completely is something only human intelligence can handle, and not artificial intelligence.
Human minds can also understand the technical terms. The human mind of someone who studied computers will be able to understand the technical terms in a document. They can effectively translate ideas in languages. If you hire an agency, you can also get bulk translations. But despite the predictive algorithms of machine translation, you cannot get bulk translations. You can also only choose one destination language at a time. Even with interpreter mode, you can only listen to the meaning of the spoken words in one language. But different interpreters can work at an agency and provide results in the destination languages to multiple users at once. Google Assistant and Google Translate won't be able to compete with the abilities of translators and interpreters.
You may get help with dozens of languages from Google's app but only human experts can help you with all the vernaculars spoken in the world today. This is why the United Nations hire human interpreters instead of relying on machines during the meetings of the Security Council. Whether you require French translation or Swahili translation, human experts won't let you down. They will also be familiar with all the common terms because they live among the people and notice every new slang word.