Norwegian to English Translation Services
If you are a foreign national setting foot in Norway, you'll surely need Norwegian translations to cope up with anything. On the other way around, as a Norwegian setting foot to any other country; you must also take into consideration that Norwegian to English translation services or to any other language, and vice versa, are equally necessary. Now, worry no more because NordicTrans is here to serve you with all those kinds of translation needs and we deliver on time with the highest quality outputs at low prices.
Whether you need translation services for business related projects, for personal and legal uses, or for any other fields and areas that you need translations for, NordicTrans can do it. We specialize in translations of the Nordic or Scandinavian languages, including Norwegian to English translations, and of any other language that our clients would specify. We only employ the services and expertise of native speakers as translators in our in-house teams comprised of translators, proofreaders, and project managers.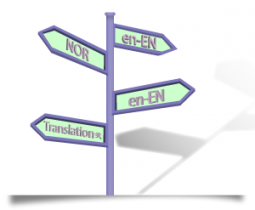 Why would you use our Norwegian to English translation services

High Quality Standards
We are committed in rendering the best and highest quality of translation services and we always adhere to standards updated and monitored by the International Standard Organisation (ISO) and the American Translators Association (ATA). We always put quality assurance along with proper project and time management on top of our priority list. Because of this, we always make sure that your projects are delivered spot-on and right on time as you specified, not to mention that you get all these at the best prices and the most affordable rates there are in the market today.

Global Reach
Since we started the translation company in 1999, NordicTrans has been always trusted by many. This has even led us to be one of the leaders among the other translation service providers all around the world today. At NordicTrans, we cater to customers on a global scale, translating a wide range of language combinations, and continually expanding our services all around the globe. In our over 17 years of being in the industry, we have now become the largest operating translation services company in the whole Northern Europe and among top 5 in the world.

Affordable Services
All our in-house teams of native translators doing any translation project, like a Norwegian to English translation, are always up for the challenge of providing our customers with excellent and affordable translation services. We are always ready to take on any type or kind and size of projects that you may have. We don't have nor impose any additional charges and hidden fees for all translation projects done for the weekend or placed on such a short notice. Customer satisfaction is our guarantee and is what we always live and work for.
Norwegian translation to English for any industry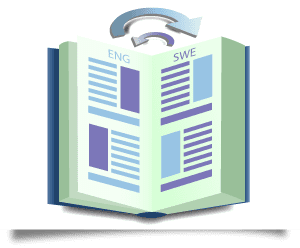 You can specify any translation service or project that you want us to do for you. We cater to projects from all sorts of fields or areas such as Business, E-commerce, PR and Marketing, IT Related, Industrial, Technical, Legal, Medical, Press and Editorial, Media Communication, Telecommunications, and Websites.
Some of the translation services that we offer and provide are:
General Translation
Document Translation
Software Translation
Website Translation
Localization Services
Subtitling Services
To avail of our services and more, calling or emailing us and visiting our website is the easiest thing to do. You will find here our very own web based project management system and a 24/7 customer service response portal thru live chat. We also offer here our online live quoting and word counting for any translation project you have. Contact us now and let's get your translation project started. We will deliver it on time, with the high quality and accuracy that you need, all at really affordable rates.