Website Translation Services
If you are ever in need of website translation services it is important for you to make sure that you get these services from the professional providers in the industry. There are so many reasons why professional service providers will help you out. One of the main reasons why you should do this is because professionals offer you website localization. In the world of business today, website localization is something that you cannot take for granted. You need to make sure that you have your website properly organized so that you have a better chance of getting the returns on the same.
The internet business is currently one of the most common sources of income for most entrepreneurs. For this reason, website translation service would be a good idea, because you have the chance of venturing into deeper territories without having to worry about a thing. Businesses are breaking the boundary threshold and reaching out to conquer new territories. This is one of the best prospects for success at the moment so far.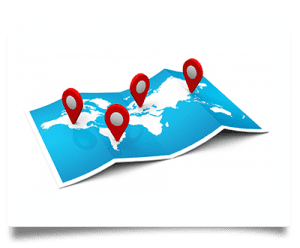 Need website localization services?
Your website is the face of your business in the online world, therefore it needs to be focussed on gathering new clients from all over the world. A monolingual website won't cut it, you need to translate your website in as many languages as possible in order to attract those customers that don't know enough English. It is well known that visitors are more eager to read your site or buy your products if the website is written in their native language. If you don't want to miss this opportunity then our website translation services can help you.
We have special teams of professional linguists, web engineers and designers who are ready to take on any task! If you need your website translated and localized to a specific market, we can provide it for you.
With us, you don't have to worry about anything. Asking for a free quote will only take minutes as our project managers are always available on live chat or any other means of communication. Our web engineers will then study your website and we will come up with a quote. Once you've accepted it, our teams will start working on your project. When all is done and uploaded to your website, our QA team will begin their final checks and make sure that everything is working the way it should be.
You can get updates on your job at any time through our live chat support, the project manager assigned to you will give you all the information you require.
Website Localization to Break the Language Barriers?
The need for a good website translation service is of utmost importance, especially for those who need to break barriers of entry into new markets. It allows you to be able to interact with your visitors and customers, without having to worry about loss or lapse in understanding through the communication process. One of the biggest challenges that users have so far at the moment is the fact that they normally want to get these translation services done so fast.
There is nothing wrong with that. As a matter of fact, our speciality in translating into the Nordic languages is something that you will truly benefit from. Not only are we able to get the translation and website localization done for you, but we also have the capacity to ensure that when you request these services, we can deliver for you in record time. With this in mind therefore the last thing that you will ever have to worry about is any lapse in the processes of your business, because we will deliver over and above your expectations.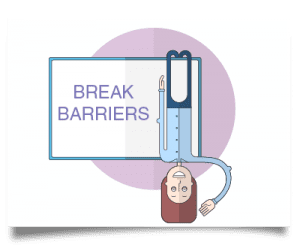 Don't Know How? With Us, You Don't Have To!
If you're worried about not being able to upload your translated content into your site, you don't have to. Our team will translate, localize and proofread your content, our designers will modify any image which contains text and our web engineers will upload everything to your site and make sure everything is in place and working.
We don't leave a job unfinished, so when you use our website translation services, you can rest assured WE are doing all the work!