Swedish to English Translation Services
If you need Swedish to English translation services, then you've come to the right place. Here at NordicTrans, we can give you just that, with the highest quality at the best prices. We render all kinds or types of translations for any subject area and field of specialization that needs Swedish translation to English. Punctuality is of great value to us, that's why any language combination to be translated, like Swedish to English translation, will be delivered spot-on at fast turnaround times yet with low rates.
We specialize in translating various languages around the globe, and one of the combinations we render translation services for is the Swedish translation to English. We specialize in translating from and into the Swedish language, like in Swedish to English translations. At NordicTrans, we work only with the native speakers as our translators and proofreaders; in order for us to provide the highest quality and accuracy of Swedish to English translation services, as well as Swedish translations from and into any other language specified in every translation project. Our in-house Swedish translators are always up for the challenge to translate any project from our customers and will deliver it on time.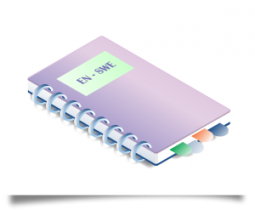 Some reasons why clients return to us all the time

Expert Translators
NordicTrans always understands its clients' needs when it comes to Swedish translation to English or to any other language specified. Swedish to English translations are needed for various purposes including those that involve legal matters, businesses, trade and industry, education, medicine, and any other fields or areas where it is necessary. That's why our in-house teams of native translators, proofreaders, and project managers take each Swedish to English translation with utmost care.
High Quality
Since it was founded in 1999, NordicTrans is now the largest Nordic translation agency operating in Northern Europe which is duly accredited and recognized by the international Standard Organisation (ISO) and the American Translators Association (ATA). With more than 15 years of experience in translating various language combinations, just like Swedish translation to English, it has now become one of the leading translation services agencies in the world. So while it is best to trust only the experts, you can always rely on us at NordicTrans.

Low Rates
Aside from being a duly recognized and accredited expert in translation services, we are also the only translation company in the market that offers Swedish to English translations at lower rates than any other translation companies. Plus you can also add to that our always responsive 24/7 customer care services center (live chat), ready to serve you anytime or anywhere, whenever you visit our website. We are always committed to give you high quality and accurate translations, which are delivered timely and at fast turnaround times.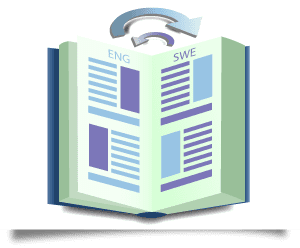 24/7 availability for any translation you may need
The Swedish language comes with a strong history. The very first version of Swedish came from the Norse language. Nowadays, if you think on choosing someone to do a Swedish to English document translation for your personal or professional stuff; you're going to require an expert translator who pays attention to details. One great thing, though, is the point that Swedish dialects don't have any impact on written documents. Swedish speakers will talk somewhat uniquely, depending on where they're from, but they all write the same. That way, your translator only requires concentrating on one style of writing!
You may avail of our services, such as a Swedish to English translation services, by simply visiting our website and communicating with any of our customer service representatives (CSRs) thru our live chat program. We've managed to create this web based solution just for your convenience. Aside from the live chat services, this unique project management system we've designed will help you get your online word cont and quotation for any translation project you have. It also allows you to monitor any progress of your ongoing, and even your past projects with us.
For your ease and comfort, you may call or email us, or just simply visit and communicate with us on our website. Get in touch with us now and avail of our translation services. Get your Swedish translation to English done by our in-house professional native translators. We accept any type or size of translation projects; we'll deliver it on time and with the highest quality and accuracy; all at the lowest possible rates you can find.
How to get in touch with us
Give us a call or e-mail us
We are available 24/7 so feel free to give us a call whenever you want, our project managers are highly trained and can answer any of your questions. You can also e-mail us your questions along with your document, and we'll get back to you in 5 minutes with your free quote.
Live chat with us
For your convenience we also have a live chat feature on our website and we are online there as well. With us you'll never see a message you usually see on other websites, telling you that there are no operators available. Our project managers are always there for you around the clock.
Visit our office in Coral Gables
If you're around Coral Gables why not visit our office and talk to us in person? Come visit our translation office in Coral Gables during business hours and the coffee is on us. Even if you ordered online, you can always visit our office to get your translation.
Around Birmingham, UK?
Our second office is in Birmingham, United Kingdom. If you're around and need translation services feel free to visit our office. You'll find us at our translation office in Birmingham during business hours only, due to security reasons, but you can get in touch with us online at any time.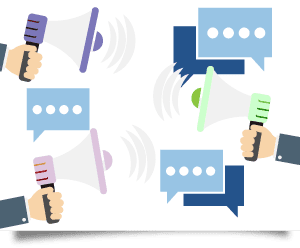 Translation services for any purpose
When it comes to business, Swedish to English translation services are needed throughout the exchange of communication for a wide range of documents. Is it also needed when it comes to translating websites or software apps. When it comes to personal reasons, Swedish to English document translation services are usually needed for immigration, for studies or for getting a job into the US or into the UK.
Whether you require documents translated from Swedish to English or you need translations from Swedish into various languages, our project managers will be able to give you just that, at competitive rates. NordicTrans provides accurate translations in any field, including:
To get a free quote for any translation project you may have, send us your document or a picture of your certificate. You'll be given an instant quote no matter if it is day or night.
Swedish translation to English for any document
Converting specific words from a language like Swedish with proper use of grammar and vocabulary in accordance to client's requirements and within the given time limit can be a hard thing to do. But, you do not need to worry because, at NordicTrans, it is our day-to-day job to help people needing Swedish translation to English.
Swedish to English can be tricky but we have just the right professional translators and proofreaders to help you get exactly what you want. Anyone can claim to provide Swedish translation to English but the skills required to do it can only be found in native translators who are experienced in proving accurate translations in your field. Only a native English linguist having experience in your field will be able to accurately convey the meaning of your text and adapt it to English. Even if there would be mistakes in the first translation, the second linguist we assign with every project will be there to correct it before we send you the final result.
The prices we offer are one of the best deals you will find in the industry and that with the additional bonus of having a quality translation at your service and unparalleled customer support available at all times.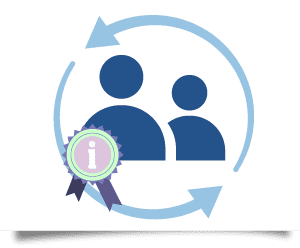 If you need Swedish to English translation services for business or for immigration you'll find our work to be of the highest quality and done in time at a more-than-fair price. Get in touch and ask for your free quote at any time!