Document Translation Services
Each day we come across more and more people who need to have their documents translated from another language. This is something that really makes sense, considering that business has pretty much come full circle in the past. The need for business or legal document translation services is particularly useful, and important, considering all the things that you can get done when you follow this. There are certain things that you need to have in mind when you are looking to make good use of the document translation services that we offer.
Why count on us for your translation needs?
Accurate Translations
Every project that comes our way is treated with care and professionalism. Three professional translators, specialized in your field and natives of your target language will translate, edit and proofread, leaving no room for errors. Need us to use CAT tools? No problem, we can use any CAT tool or memory technology you require. Your translation is guaranteed to be of the highest quality, done according to your requirements and perfectly localized to your target market.
Fast Delivery
When you ask for a quote, one of our project managers will have a look at your document and asses available resources. Based on available translators, a deadline is set for your project and sent to you by email along with the quote. We always try to come up with the shortest deadline we can. If the quote is accepted right away, we will deliver before the deadline. If the delivery date is not what you expected, you can get in touch with us by live-chat and we will see what we can do to deliver even faster.
Low Prices
Are you fed up with extra fees and hidden charges? Get in touch with us. We have a flat rate for any language or field of expertise. We do not employ shady tactics like hidden charges, we don't charge separately for editing or proofreading. Even more, there are no extra rates for rush jobs, or jobs needed to be completed over the weekend. You will be charged the same price if you need to have your translation tomorrow or next week. And to top it all off, we sport one of the lowest rates in the industry!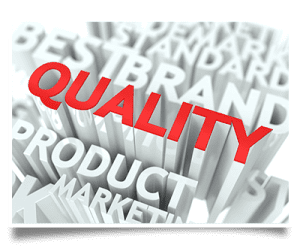 Professional document translation
NordicTrans provides quality translations for documents no matter which type they are. We have specialized linguists on just about any field and we will carefully select the linguists based on their experience in the industry the document is all about. With us, you will never have a medical translator working on a business document!
We provide document translation services for the following fields:
Get more while paying less
The translation industry is huge and you will find all levels and all sorts of translation agencies working around. They will be promising you a lot in terms of quality and delivery time, but that doesn't mean they will keep their word. You are the one who has to choose the best agency for your needs. We believe that a person who has to get some services done should always look up for the best and do some research about it. It is always a good idea to go with the agencies that have proved themselves in the field. NordicTrans is one of the leading translation agencies for a reason: we always go the extra mile to fulfill the needs of our customers. This is not an empty promise; we actually deliver accurate translations at low rates.
We are here to provide document translation services for any field, from and into just about any language. With us, you can rest assured that your translation will be accurate, perfectly adapted to your target market and delivered in due time, without having to pay premium fees. Translation is our business, and we do it right no matter what.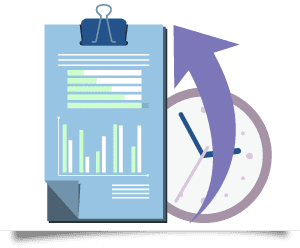 How do we ensure high quality output? We only use TEP (translation + editing + proofreading)
We take pride in providing highly accurate document translation services for any field. We take special precautions and every job that comes in goes through our rigorous workflow. The project manager in-charged with the project assigns 3 linguists which are natives in your target language and well versed in the field your document falls into like medical, legal or technical, and each linguist has its separate role in the translation.
We use the so-called TEP (translation + editing + proofreading) workflow, which means:
one translator, native of the target language, well versed in the field, translates the document
a second translator edits the translation, and makes sure there are no sections left out or errors
a third linguist proofreads the work, compares it with the original and makes sure the tone and meaning of the original message is perfectly conveyed in the translation
our Quality Analysis team checks the translation for any inconsistencies and finally delivers it to the client along with a quality report
Know Exactly What You Are Paying For
We spend a lot of time and put in quite some effort when trying to get you the best output, and this is why we deliberate frequently with our clients. Our concept is to make sure that our document translation services will be put to good use, as it isn't just about translating a document, but most of the times localization is also needed. Some clients fail to mention this and because of that, we need to get some more answers from the clients before taking the job, just to ensure that we will provide the right translation. This is not just about getting you the services that you are looking for, it is also about making sure that you as a client can use the translation as you intended.
It is also about making sure that as we work together, you know what you are paying for. When you look at the quote that we discuss and send you for the document translations that we are doing for you, it is our expectation that you will fully understand why and what you are paying for. This is in a bid to be as open and fair as possible. From experience, it is always a good idea for the client to know what they are being charged for, and why. This also goes so far in helping you understand the need for you to use the services that we are offering, and why we are the best in the service so far.
One thing that we can guarantee you however is the fact that there is nothing too difficult for us to handle. Once you give us your documents, we will make sure that we deliver the right translation to the best of our ability.
Document Translation Services for Just About any Language
Here are a few of our strong points: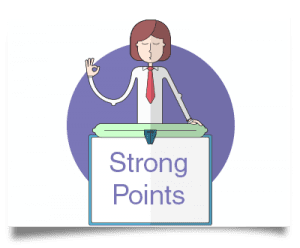 Any Language Combination
  Quality Services
  Native Translators
  Extra Proofreading
  Fast Turnaround
  Affordable Rates
  Available 24/7