Divorce Certificate Translation
A certified divorce certificate translation is always needed if you're dealing with immigration procedures in the US. If you are in the UK, you will need a divorce decree translation instead. Different names for the same document. We are here to help you out with certified translation for your personal documents for both United States and United Kingdom. We are aware of the requirements of both countries and we provide translations with guaranteed acceptance at USCIS or at the UK Immigration Office.
Why is a divorce certificate translation needed?
Divorce certificates are life-changing documents that are pushed aside by the unfortunate receivers who wish to never have to look at them again. We understand your pain and predicament. NordicTrans is also very sorry for your pain, anguish, and loss. But sad truth is that there is a reason that paper was ever needed. This is an important document that will roam around with you just like your birth certificate or your marriage certificate, except that your birth certificate makes you happy and this one makes you look around for Kleenex.
A divorce decree is formulated in a wide variety of not only languages but also styles and religious contexts that come into play while handling the document. The religious implications of any and all marriage contracts also require religiously inclined processes to reverse the union. So we have seen most diverse treatment of this issue in many varied geographical locations.
But all significant documentation will be required in order for you to show proof of previous marriages and your present marital status. Do you have to dig up that sad reminder of tragedy in order to submit the divorce decree with its translation to the immigration office? Worry not; we have the best translation team that will keep your target immigration office in mind while formulating the translation. This is necessary because every immigration office has specific and specialized needs that can only be met by making sure that you are designing the translation in accordance with the rules and regulations that they have outlined.
NordicTrans will give you an accurate translation of the decree that will be accepted and cleared by the immigration office and you will find our certified translation services for immigration well worth your money.

Certified divorce translation
All translations for personal documents are certified unless notarization is also needed. We only work with professional translators and follow the strict rules imposed by the immigration laws in the US and the UK, and all translations are guaranteed to be accepted by the office they were intended for.

From any language
Are you looking to have a certified translation from Icelandic to English and could not find anyone to do it for you? NordicTrans is a leading translation company working with over 3,000 translators and has the necessary resources to translate from any language into English.
Fast delivery
We ensure delivery in 24 hours or less for certified translations. We always stand by our word and do our best to deliver before the deadline. Standard delivery is by email, but you can also request originals to be sent by mail, or you can pick up the translation from our offices.
The divorce decree translation process
The client gets in touch with us by various means (by calling, sending an email, using our live-chat feature, or by visiting our offices) and sends us a picture or scan of the document.
One of our project managers creates a quote and sends it to the client.
The client accepts the quote and makes the payment.
The project manager who has dealt with the client and taken all the detailed requirements will contact the best-suited translator and will explain to him all the necessary requirements and details.
Afterwards, the translator will look into the need for the divorce certificate translation and make sure that country rules are being followed exactly.
The translation begins. This process usually does not take much time because the translation process is usually not detailed for a certificate.
Second review: Another translator will review the translation and will make sure that it is accurate and perfectly translated. They will also review the aim of the translation and make sure that the translated document is well suited to be submitted to the office that it is aimed at.
Client review: A draft translation is sent to the client who needs to check the names and the dates then get back to us with any comments.
Once approved by the client, we will format the translation to look exactly like the original certificate. Ironically, this takes considerable amounts of time because the translation will have to be placed on a paper that looks identical to the original document and has the exact same markings as the original. So the formatting of such document is a much arduous procedure.
The certification is then done by our office in Miami if it is for the US or by our office in Birmingham if the translation is intended for the UK.
Finally, our quality assurance team will make sure that the translation is perfect in terms of content, quality, and aim. They will then clear it for submission to the client.
All of these steps are taken to ensure that the divorce certificate translation or the divorce decree translation is accurate and will be accepted by the institution requiring it.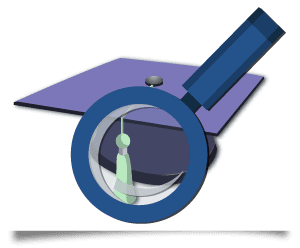 Some more reasons to use our services

Translation Expectations
Our translation process is taken as a way to assure all the documents that are submitted to the immigration office are going to be accepted. Each immigration office has specific rules to be followed, places specific restrictions and asks that full information is given along with the translation, and we make sure to follow all the rules when translating your documents.

Translation Agency
As a translation agency, we have translated countless personal documents including birth and marriage certificates, we know exactly what you need and we give you exactly that. This is because translation procedures do not come for free and we want to ensure that you get your money's worth for the translations that you get.

Our translators
Translators we have hired are all well-qualified linguists who are well-trained in the craft. We hire individuals who are professionally trained and make sure that the translators are credible enough to vouch for the translations that they conduct as well as review and make sure that all translations are conducted up to the mark.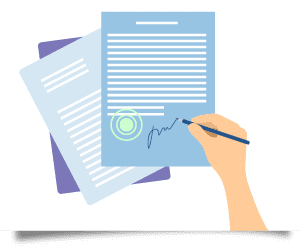 Divorce translations – affordability and availability
Divorce translation marks the status of two spouses previously involved in a relationship. This translation allows the people involved to marry a citizen of the state and acknowledge the current single status they now carry. A divorce certificate translation or a divorce decree translation also describes the financial status of both the spouses and the properties and money that they embrace with them. It can also be used as a potential custody case, if the now ex-couple bears a child or children and determine the facts and figures of the child's possession.
We are available 24/7 to aid our clients in fast processing divorce certificate translation or translation of any other document to simplify the process of immigration and further settlement. We are available around the clock, on our website, you can reach out to us through email, contact number or call us live. You can also visit our office for eloquent elaboration regarding any issue or query pressuring you. We offer the best deals to ensure affordability for any client that reaches out to us. Complexity in the document such as a combination of languages often relates to higher price, but we have the best deals for any kind of the divorce certificate that you carry and can deliver it urgently without charging any extra rush rates.
This is the procedure that is taken by NordicTrans to ensure that your divorce certificate translation is a well-formulated document that will clear all the scrutiny that comes with being submitted to an office that has a high standard for document submission. Immigration offices are busy places that have to review a massive bulk of documents and make sure that all of them are up to the mark. The best way to get their approval is to submit the perfect content. We are here to help you translate this sad but incredibly significant divorce certificate for any and all reasons that you may require it for, and our divorce decree translation is guaranteed to be accepted anywhere in the UK or in the US.