Technical Translation Services
There will always come a time when you need to get some technical translation services and when this time comes, it is important that you find a service that you can rely on. There are so many good reasons why our translation services are one of the best in the market so far, and because of this, you can look no further than getting your work done by professionals, at an affordable price.
Ever since we started offering technical translations there have been a lot of people who send us their work for technical document translation. One of the main reasons for this is because of the fact that we do pay attention to detail. It does not matter how difficult you think the task is, just send it to us and we will have someone handle it for you.
In as far as technical translation services are concerned there are not so many providers out there who can boast of the kind of technical document translation expertise that we have. Our translators are natives of the languages that they translate into, making it easier for you to benefit from using nothing but the best translators so far.
In an urge to bring you at par with the competitive world, NordicTrans leaves no room for errors. We not only use one translator, but also two others who cross-check, proofread and edit the translated document for overcoming omissions and mistakes. This step is carried out for quality assurance purposes and 100 percent customer satisfaction.

Accurate technical translation
Translating technical documentation is not an easy task and we only work with professional translators who are qualified to provide accurate services through their matchless expertise. Their linguistic abilities are unquestionable, their knowledge undoubted and they always remain updated with the technology trends.

Any technical document
Technology has engulfed every sphere of life. And as technical things are complicated, so is their translation. Technical translation from and into any language requires full accuracy so as to make it easier for the users to understand the text better and in-depth. Our linguists are well acquainted with technical jargon and can translate any technical document.
From and into any language
We offer world class services in translating technical documents to any language of your choosing. Technical translation helps your customers in better understanding your products in their native language. We are here at your service with all our expertise, serving as a connecting bridge between the seller and consumer, eliminating language barriers.
Need technical translation services at fair prices?
Translating technical documents is not the easiest thing to do as it requires a deep understanding of the technical language. It also requires research as some of the words will be new even to a seasoned technical translator.
Some translation agencies will ask for a higher price per word when it comes to translating technical documents. This is due to the fact that there are other fields of expertise where they can get more of their translators as a general translation would take less time to be completed.
We don't do that. NordicTrans is able to provide high quality technical translation services for:
  Technical Documentations
  Product Manuals
  User Manuals
  Technical Researches
  Engineering Specifications
  Scientific Papers
  Research Papers
  Online Technical Guides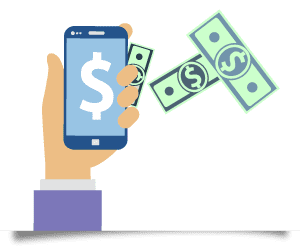 Affordable, Yet High Quality Services
Ideally, every time you need to get technical translations it is important for you to make sure that you at least have professionals doing the work for you. In as far as professionalism is concerned; there is a good reason for you to allow us work with you. One of these reasons is because of the fact that we are constantly engaged in bettering our services so that you can get your work in the best for so far. We understand how important it is for you to use some of these services, and this is why we put in so much effort on the same.
In terms of delivery, you can trust us to deliver your work as fast as possible, and in the best possible manner. You do not have to worry about deadlines, and as a matter of fact, you can rest assured that you will always count on us to sort you out, even for last minute concerns.
We have highly trained, native translators, specialized in technical translation services and we can provide quality translations at affordable prices.Care to try us out? Click the live chat button to ask for your free quote!
Accuracy in technical document translation is our main concern
One of the major problems that occur in technical document translation is accuracy. The mere task of converting the words of the document from one language to another with proper use of grammar, vocabulary, and punctuation, being aware of the different dialects present in both languages is not enough. The accuracy can only be achieved with proper judgment of the text, coherent approach of methods and a balanced process while following certain rules and regulations.
We are proud members of ISO – International Standard Organization. There are particular rules and regulations originated from this specific organization that enhances our abilities to stand out in the industry as a leader. These rules ensure the precision that we aim to provide to our clients through our professional services.
We assign native linguists to your documents, who do not only have command over the target language as well as the original language, but they are aware of our quality principles. We further provide technical document translation where the documents are needed to be translated to maximum accuracy possible by translators who are aware of the regulations, proof of the excellent work we offer. Our translations are accepted anywhere in the world, and we are proud to offer our clients with outstanding services at low rates.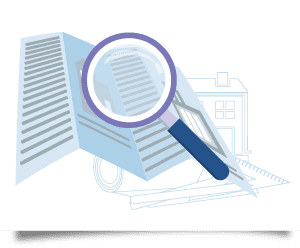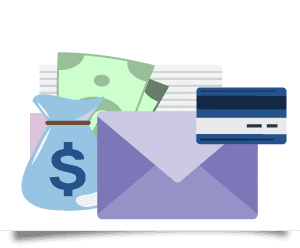 Why should you come to us?
At Nordic Trans, we are constantly putting efforts into expanding our expertise. The needs of today require more than just translation of simple texts and we fully comprehend that. And above all, we aspire to deliver quality translation services for every industry.
The terminology "technical" relates to any specialized field be it medical, mechanical, IT, mathematical, scientific, or any other specialized field. The said fields are never easy to deal with or so it would be better to call them "technical" literally or figuratively. Hence their translation calls for highly specialized and skilled personals. This is so as to avoid big mistakes and even minor errors for accurate, lapse-free translation. Technical translation services can be used for technical websites, online portals, user manuals, technical manuals, or any other document.
There are so many reasons to avail our services. One being the foremost is that we would help make a difference in the competitive market out there. With our unmatched services and resourceful workforce, you will feel the difference.