English to Icelandic Translation Services
Here at NordicTrans, we are always working with in-house teams composed of native and professional translators, proofreaders, and project managers who are all committed in providing the best English to Icelandic translation services. We cater to any type of English to Icelandic translations regardless of the file size to be translated. Our web based project management system is designed and created to provide our customers with convenience and satisfaction, all at the same time.
If English translation to Icelandic is what you need, entrust it to us. NordicTrans is an expert translation service provider specializing in the Nordic languages and has been serving the world for more than 16 years now. Our expertise is recognized by reputable organisations such as the American Translators Association (ATA), and we work according to quality standards imposed by the ISO. We offer translation services with the highest quality and accurate outputs at absolutely affordable rates and fast TAT (turnaround time).
Looking for English translation to Icelandic?
Icelandic is one of the languages we are specialized in, and it doesn't matter if you need English translation to Icelandic or the other way around: we have translators for both. We are the largest translation agency operating in Northern Europe and United States, and we have the best native translators to do English to Icelandic translations or vice versa. NordicTrans is one of the few translation agencies that can do Icelandic the right way, for any field. With us there will always be a translator to translate, a second linguist to edit and a third to proofread the translation. We provide English to Icelandic translation services of the highest quality at an affordable price!

High quality every time
Because quality assurance is the topmost priority in our business, this has led us to become one of the leading translation agencies around the world. We always adhere to the standards set by the ISO and the ATA; as we will always adhere to our very own commitment to always provide the best translation services at affordable rates.

Always available, 24/7
Call, email, or directly get in touch with our 24/7 live chat thru our website. Whichever way you contact us, we will surely give you the best translation services that you need and require us to render. Try our services now and experience to translate your projects with a reputable translation services provider in the world.
Any language, any field
At NordicTrans, we will accept all types or kinds of English to Icelandic translation projects no matter how big or small those projects are. We do English to Icelandic translations by our in-house teams of translators ready to render high quality, spot-on translation services for any document, website or software.
We have the 3 most wanted features clients are looking for
Anyone in need of translation services will look for 3 things: quality, fast turnaround and low prices. We do all three: unparalleled quality is our main goal and that is why we always provide translation, editing and proofreading all in one service. As for the prices, we sport the lowest rates in both US and Europe at this level of quality. We have the lowest turnaround times when it comes to both large and small projects: with large projects we can split the task between 2 or more translators in order to get your urgent translation done when you need it. Small projects are usually certified translations for personal documents which we do for both UK and US in under 24 hours. To top it all off, we are available 24/7, yes, including the weekend, so you can get in touch with our project managers in second anytime you have questions or need a free quote!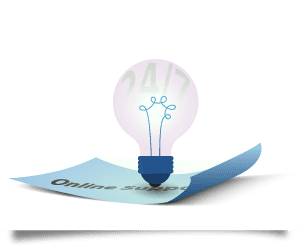 English to Icelandic translation services whenever you need it
We generally accept translation projects from and into any language from all around the globe. Our workforce of in-house professional native translators and proofreaders supervised by project managers is always ready to serve you 24/7. You can avail of our free translation quotes and our document word counter for your English to Icelandic translations on our website. We also have the 24/7 online customer service assistance thru live chat. We cater to English to Icelandic translation projects anytime, with absolutely no additional charges or hidden fees for projects done over the weekend and rushed translations.
If you're in need of any linguistic assistance, like English to Icelandic translation services, please do get in touch with and talk to us. Let NordicTrans help you solve and deal with your translation problems, whatever they may be. Be it for business, personal, legal, medical, educational, or any; just name it and we'll translate it for you. You can even view your previous projects, as well as monitor the progress of your on-going projects anytime on our website. You can be assured that we will always prioritize customer satisfaction with timely project deliveries, more affordable prices, and high quality accurate translations.