English to Norwegian Translation Services
At NordicTrans, we've managed to continually provide our clients with an unsurpassed expertise in our translation services, including English to Norwegian translation services. Now we've designed our very own project management system that's web based, in order to further give our customers a more convenient experience. This new innovation is created to allow our clients to have access with the status and progress of their previous and on-going projects. It also features a 24/7 online live action centre, invoicing, a free live quote feature and also a free word count tool for all projects.
Our topmost priority is quality assurance as we always adhere to the standards set by the International Standard Organisation (ISO) and we also follow the regulations of the American Translators Association (ATA). We only choose and employ the best native translators and proofreaders, so that quality and precision is always ensured in all our translated outputs, such as the English to Norwegian translation. No matter what is the type and size of the project that you have, we will serve all your translation needs.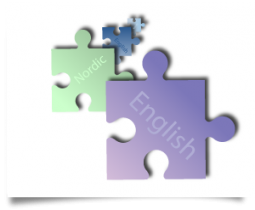 Fast and Affordable English to Norwegian Translations
Experience English to Norwegian translations wherever you are in the world right now. Try our translation services now and discover our expertise. Get high quality affordable translations from our teams of native translators.

A Leading Translation Agency
Are you looking for a reputable translation services provider that renders high quality English translation to Norwegian at affordable rates and quick turnaround time? Then you've come to the right place. Here at NordicTrans, we are experts in providing just that, like English to Norwegian translations. Whenever you go to other countries outside your own, you can always connect with others thru language and communication. We specialise in the Nordic languages and we only employ professional translators who are native speakers of any language they represent.

Lowest Rates, 24/7 Service
Our in-house teams consisted of project managers, translators, and proofreaders are available 24/7 to serve you and deliver projects on time. We cater to any project field or area there is, regardless of where you're at right now. We have the best prices with no hidden fees or additional charges for all our offered services. We provide services like English to Norwegian translation services for weekend projects and rushed job orders all at the same usual rates.

16 Years Of Experience
We've done so many translation projects before and in doing this business for over 16 years now, we've gained expertise to serve our customers with the best affordable translations that they can get. When we started in 1999, our aim is to break language barriers so that everyone can communicate, convey messages, and understand each other very well. Now we've grown to become the largest translation company operating in the entire Northern Europe region. We're even one of the world's leading translation services agencies today, and we translate almost all the languages in the world.
English translation to Norwegian for any need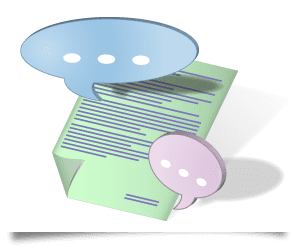 Our teams of native translators are experts in translating projects in any areas and industries; no matter if your document is business related or a highly-technical report, we can have it translated just as easily as we do a personal document.
Now you know where to turn to when you have translation needs for all or any of the services mentioned above. Please get in touch with us so we can provide you with high quality translations, like English translation to Norwegian for example, at truly affordable prices. Exploring our website is the best thing to do so you can try to get your live quote and document word count for free. You can also reach us via the live chat support on our web page.
 We provide English to Norwegian translation services of high quality from two offices:
Our offices are interconnected and we have over 3.000 linguists in our midst ready to help you with any translation project you may have, from simple documents to highly technical jargon, from translating an entire website to localizing your software or app.