NordicTrans, which is a top tier UK translation company, is well recognized among business persons, students, IT heads and companies worldwide for its accurate yet affordable translation services.
Affordable translation services in UK
Translation for business
NordicTrans is a UK translation company specialized in the Nordic languages but perfectly able to provide accurate translation services for any language. We deal with well-known companies around the world and although our office is in Birmingham, clients from all over the UK are using our services due to high accuracy and affordable prices.
No matter what documents you may need to have translated, we have enough resources in order to quickly assign 3 professional linguists specialized in your field of expertise to translate, edit and proofread, so you can have the most accurate translation done in a timely manner and at one of the best prices you can find in the UK.
Translation for immigration
Individuals immigrating to the UK can also count on us for their translation needs. Birth and marriage certificates, divorce decrees, academic documents are only some of the personal documents we deal with on a daily basis, and we deliver certified translation for all of them in 24 hours or less, at a price you will find really affordable.
Stop wasting your energy, time, and money with various translation providers advertising high quality and fast turnaround, giving only empty promises. Using our services, you are guaranteed that the certified translation provided by us will be accepted at the Immigration Office, or anywhere else you may need it within the UK.
Some other reasons to work with NordicTrans

Quality
Our aim is to provide the most accurate translations, no matter the field or the language combination involved. Quality is our utmost priority, and we strive to give you that at the best prices.

Experience
We have a highly skilled team with nearly 20 years of experience. Our members can surely provide professional help with any linguistic challenge you may have.
Security
Your data is secure with us. Team-wide NDAs, encrypted workflows, and ISO-accredited management systems make certain that your data is at no risk.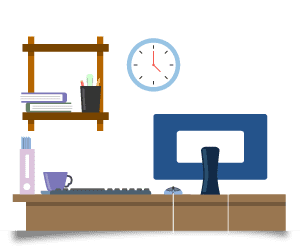 Why translation services in UK?
At this modern day and age, the world is progressing more rapidly day to day in globalization and technology. Hence, it is crucial for companies to keep up with the latest technology. NordicTrans also, for this reason, improves its processes every day rather than sticking to the old ways of translation. This is the main reason for cutting some waiting steps, allowing more time to actual translation rather than spending time in searching the appropriate translator, making services faster and more user-friendly. Our approach is quite up to the minute. We also provide a 24/7 online support where your questions and queries are answered in seconds. Furthermore, NordicTrans provides affordable rates as compared to many other translation agencies.
Besides providing translation services for the Nordic languages, NordicTrans is the UK translation company you can trust for the translation of any other languages as well. With our 24/7 service, you just have to provide us the file to be translated and the required language and we will quote the estimated price for you in 5 minutes or less.
Be it documents, software, or websites, NordicTrans has the ability to translate any content in the most accurate way. With more than 3000 translators serving clients from around the globe, we maintain the most strict quality standards. NordicTrans is the ultimate UK translation company where international business are always welcome and are sure to get their translations done in the shortest amount of time without ruining their budget. Because of its matchless and proficient team of translators, it gives services,
Trusted by some of the world's most respected brands
Knowledgeable and supportive translation services
Translations by specialists for marketing across industries
Understanding cultural differences
Understanding the demands, requirements and the cultural differences is very important when providing translation services. Many overlook such factors. With NordicTrans however that is not the case. Our professional translators understand and value each and every aspect of the translation and its purpose. It is quite tricky to translate one language to another and to make it recognizable to its speakers. Sentences cannot be translated word for word when it comes to targeting another market, as different languages use different ways of writing. A skilled translator will translate a document in a way that every sentence will make perfect sense to its target readers, while conveying the same message.
Once you choose to go with our translation services in UK, you will find a personal account manager has been assigned to you, who will understand your requirements, objectives, and preferences and will be further in charge of your translation projects. That being the case, you can easily discuss your demands with the manager and he will make sure the best fitted translators are appointed to the job, which is done according to your needs.
Cheap translation services in UK for personal needs
We also deal with individuals customers, mostly people who are immigrating to the UK and need to have their personal documents translated fast and at the best price. Certified translations are being delivered to tens of individual clients everyday, and we have yet to hear one of our translations was not accepted. That is because we do the translations and the certifications according to immigration regulations, and our legal translators are always up to date with the requirements. If you need to have cheap certified translation services in UK, get in touch!