(Last Updated On: November 10, 2023)
When we think of Nordic countries, our minds often wander to picturesque landscapes, Scandinavian languages, and a rich tapestry of history and culture. However, the question of whether Greenland qualifies as a Nordic country is an intriguing one. To answer this, we must delve into the complexities of the term "Nordic" and explore the unique characteristics that define this group of nations.
Nordic Countries: Defining the Group
The term "Nordic countries" typically refers to a group of nations in Northern Europe and the North Atlantic. These countries share a common history, culture, and geographical location within the Scandinavian peninsula and the broader Nordic region. The core members of the Nordic group are Sweden, Norway, Denmark, Iceland, and Finland. Their historical, linguistic, and cultural connections are evident in their use of Scandinavian languages, which are primarily Germanic.
Linguistic Roots and Common Characteristics
The Scandinavian languages, which include Danish, Swedish, Norwegian, Icelandic, and, to some extent, Faroese, are all part of the Germanic language family. While Finnish and Sami languages spoken in Finland and parts of Scandinavia belong to the Finno-Ugric language group, these are distinct from the majority of Germanic or even Indo-European languages spoken in the region.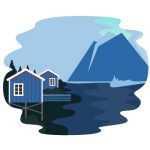 Greenland's Unique Linguistic Landscape
Greenland is an autonomous territory of Denmark, and its official language is Greenlandic, an Inuit language, reflecting the indigenous people's heritage. Danish is also widely spoken, serving as a second official language and a means of communication with the Danish government. While Greenlandic is the original language, Danish is the official language, a distinctive characteristic that sets Greenland apart from other Nordic countries.
Cultural Ties and Influences
The cultural connections between Greenland and other Nordic countries are strong, with shared influences from Scandinavian culture. For example, Greenland's cultural scene includes the use of Scandinavian music, both classical and contemporary, including artists like Edvard Grieg, known for his contributions to art music. Additionally, Greenland has made a name for itself as an exporter of pop music, contributing to the vibrant music scene in the Nordic region.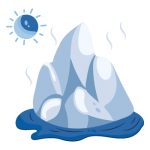 Is Greenland a Nordic Country?
So, is Greenland a Nordic country? The answer is both yes and no. Geographically, it is located in the Nordic region and shares cultural, historical, and linguistic ties with other Nordic countries. However, it stands apart due to its unique language landscape, with Greenlandic and Danish serving as official languages. This linguistic distinction sets it apart from the primarily Germanic-speaking countries of the region.
In essence, Greenland's status as a Nordic country is nuanced. It has strong connections to the broader Nordic group, yet its linguistic and cultural characteristics, especially the prominence of Greenlandic, make it distinct. The Nordic identity is one that transcends borders and Nordic languages, emphasizing common values, social structures, and the well-known "Nordic model" of welfare and governance.
Conclusion
Greenland's relationship with the Nordic countries is a complex one, reflecting the rich tapestry of cultures and languages that make the region unique. Whether or not Greenland is considered a Nordic country depends on how one defines the term and what aspects of culture, history, and geography are emphasized. Greenland's place in the Nordic region is a testament to the diversity and complexity of the Northern European landscape.