Danish to Norwegian translation services
For businesses and companies to survive in the Norwegian market, it is compulsory that they have chosen a reliable translation agency to accomplish day to day activities. Here are NordicTrans, we have the best translators in town having years of experience in performing Danish to Norwegian translation services. No matter what type or category of documents do you need to get translators, our team members always work an extra mile to meet your expectations.
NordicTrans strives to deliver high quality Norwegian translations to both local and international customers. Norway has now become a business hub as the companies operating in the region provide services all over the world. In order to overcome daily communication, Norwegian translations must be accurate, understandable and clear. Our multiple translation solutions cover all of the major industries such as legal, financial, technical and medical.
Although there is a high number of English speakers in Norway, but business and corporate communications need to be done in the Norwegian language. To help our customers in this regard, our agency offers reliable translation solutions at unbelievably lower rates. For the confirmation of your order, you can talk with one of our project managers through email or via the customer care helpline which is accessible 24/7. So, if you are in search of a reliable translation agency, NordicTrans is surely the best option to be considered.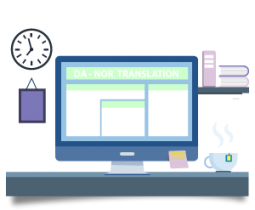 Accurate Danish to Norwegian translation services
Danish to Norwegian translation services offered by NordicTrans are reliable, accurate and authentic. The company has struggled hard to become the finest translation agency providing Norwegian translation solutions for both local and international clients. As we have the most skilled and professional Norwegian translators hired in our company, every project is handed over to subject matter experts so that there is no compromise made on services and quality.

Accurate and reliable translations
The translations delivered by NordicTrans are accurate, reliable and complete. There is absolutely no need for checking for errors or mistakes as our work undergoes strict editing and proofreading by separate linguists before it is handed over to the clients. This can save you time, efforts and money as our authentic translation services are recognized internationally and used by well-known international corporations.

We cover over 120 languages
Along with Danish, our translation services cover more than 120 languages. To keep things up to the mark, our in house professional Danish translators collaborate with the project managers to complete any project in time. As we have access to the latest and appropriate terminology such as specific industry related lexicons and technical jargons, the output translations are clear and understandable by native language speakers.

Subject-matter experts
With the rapidly increasing demand for Norwegian translation, companies need to hire subject matter experts to meet customer demands. No matter what type of document or text you want to be translated, our professional translators make sure every assignment is done with the best possible efforts. To help our valued customers in this regard, NordicTrans provides high quality translation services for both private and public sectors.
Industries to take benefit from NordicTrans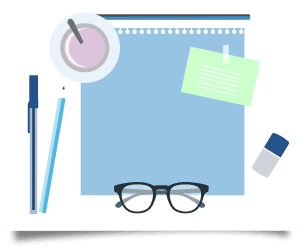 Our company provides premium Danish to Norwegian translation services to global brands and companies. As our services are recognized all over the world, we have already worked for hundreds of global brands, tech companies, retailers, law firms, online stores and websites. This is only possible because of the support of our professional linguistics who are having years of experience in the translation industry.
Coming over to the translation fields covered by NordicTrans, we have expertise in handling projects related to IT & Telecommunication, PR/Marketing & Media communication, Industrial & Technical and Press & Editorial areas. No matter how complex the translation assignment is, our project managers make sure every task is accomplished with highest accuracy and perfection.
Formatting and style
To make the translations understandable and clear, each of our projects undergoes strict proofreading and checking. Professional Danish translators working at NordicTrans apply the best formatting and styling approaches before any document is delivered to the clients. We value our client expectations and translation requirements for which every project is translated near to native language style. Our high technology translator management system allows our translators to maintain a list of phrases and idioms which are supposed to be used during the project.
Along with the maintenance of glossaries and dictionaries, the Norwegian linguists at our company have years of hands on experience in completing every complex translation assignment.
Accurate and affordable services
We never compromise on quality no matter how hard the translation assignment is. Norwegian translations are not limited to a single style as there are 2 different forms of spoken and written in the language in Norway. To translate such projects, high caliber and multilingual translators are employed in our agency who follow out starting guidelines before starting with any project.
To get an instant solution for any of your translation related query, just approach our customer care representatives via email or helpline number. So, if you are in search of reliable Danish to Norwegian translation services, choosing NordicTrans can yield the best outcomes.