Our professional translators
Professional translators are given a hard task. The types of translation projects that one receives can be varied and incredibly challenging. The person who is asked to translate has to keep in mind the various factors that the client may not be able to foresee while expecting the translation. We are trained to take the entire facet and expects that challenge the translation needs of the clients in mind and we are here to deliver the best translation services in town.
Meet our professional translators
Danish Translators
Our Danish translators are the best in the business. They have excellent training in the technical base of the language and we test them thoroughly in translation abilities in a diverse range of languages so that you can come to us with Danish and any other language as a pair and we can give you the best translation services for your content, no matter the field.

Norwegian Translators
Norwegian translators are a group of native Norwegians who translate content to and from Norwegian. The translators are internationally trained, they understand the needs and standards of modern translation and follow them completely. We have an excellent team that gives the best translation From and into Norwegian at some of the most affordable rates you can find.

Icelandic Translators
Iceland is one of the most beautiful lands in the world and one of the best economies. They are considered an end of the world civilization that has perfected modern living and thought process. To translate from and into Icelandic is an honor that NordicTrans takes very seriously. We have professional translators for Icelandic who are well trained and can deliver the best translations.

Finish Translators
Finish is the language of Finland and some close regions. As it is a language with a limited number of speakers; it gets a limited amount of attention from international translation agencies. But it has a very strong need for translators in and around Finland. And for that reason, NordicTrans is here to establish a Finish language translation department with professional translators to and from Finish. We have an excellent team of professional translators who will translate your documents from and into Finish with high accuracy. Our Finnish translators have a spotless reputation and are well known in their field of expertise.

Swedish Translators
Swedish translators have a challenge in front of them. Sweden is at the forefront of modern language and modern technology. Swedish is usually required in translation for scientific and economical breakthroughs. Swedish companies are considered best in the world and their standards in terms of translation are also incredibly high. We have professional linguists for any field and we translate keeping in mind that the translation has to be prefect and localized to the target market. Our translation services are highly trusted by many major Swedish companies which are our permanent customers.
NordicTrans is a specialized translation agency that deals with translations between Nordic languages, i.e., Swedish, Norwegian, Finnish, Icelandic and Danish among others into other languages. Our translators are the best in the business for Nordic translations. But, we don't do just the above languages. We are working with over 3,000 translators carefully selected, and we have yet to see a language we can't translate.
More reasons to count on us
NordicTrans' professional translators can translate all types of content no matter how complex or challenging. Content may include medical, financial, literary, and academic and all other kinds of content. We can also provide certified translation for immigration in the UK or the US.
We test our translators carefully regarding everything that they have to know in order to be able to translate for us. We are a strong translation company and we are here to deliver the best translation services. Our translators are experts in financial translations and academic translations and all other kinds of translations that are usually a challenge for a regular translator. We also do academic, engineering and all other types of technical translation that come our way.
We don't use just one translator for a certain task. All our translations are TEP, which means there are 3 translators involved in every project: one to translate, a second to edit and a third to proofread. And when that is done, our quality assurance team will check the translation for any inconsistencies before sending it to you. It is our goal to only provide accurate translations because we are one of the best companies in business and we intend to remain that way.
Why are we specialized in the Nordic languages?
The Nordic languages date back to before Christianity and they evolved very slowly until Christianity came to the West. When Christianity spread to the region, the priests needed to develop their native languages further in order to write the bible in them. And so Nordic languages were evolved further and were given the status and seriousness that they now command.
In this day and age, Europe is the Hub of industry and business in many ways and the languages that are spoken in this region are the backbone of modern industry. Our translators are trained in the most modern and sophisticated manner where they learn translation from the best and are equipped with the most modern translation techniques. Even more, we are well versed in using CAT tools if needed, so you can benefit from the advantages translation memory can bring in terms of consistency and lower prices. And to top it all off, we are working around the clock, even during the weekend, and you can easily get in touch with our project managers at anytime by visiting our office, by phone, email, or online by using our live chat feature. Get in touch today and see what we can do for you!
Why would you choose our professional translators?
Always on time
At NordicTrans, when our project managers see a text, they give an educated guess on how long it would take to translate it, based on text type and length. If a person only has little or no previous translation experience, such estimation is hard to make. We know our translators and we are able to give you an accurate deadline, and we keep to it.
Professional Translation Tools
Our professional translators are also versed in working with various translation tools. If a client needs his translation done by using CAT tools, we will be able to meet that request. The use of translation tools or devices, such as translation memories enhances and speeds up the process. Using such tools allow our clients to cut down translation costs and maintain consistency among their translations.
Estimate the Source Text
Sometimes the content has been written in a way that makes it possible to be translated in various ways. At times – mainly if the material is in a language other than the translator's mother tongue – one must look past the choices of words or even grammar to come at the correct interpretation. Our professional translators master their both languages and are able to decide when such measures are called for.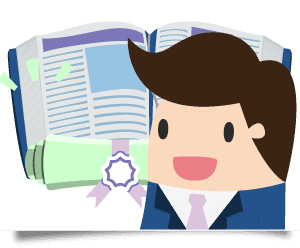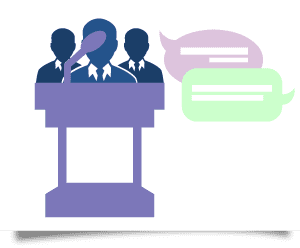 Confidentiality
Any document sent to be translated includes more or less private information. So, it is essential that no information will be revealed to third parties by our translators, and all of them sign a non-disclosure agreement before getting to work with us.
Facts in Place
The majority of our translators specialize in translating documents of a particular area of expertise. Such a translator will process terms and other subject matters faster as since the linguist already knows the terms used in the document, he no longer needs to spend his time doing research. Also, due to the same reason above, the output will be highly accurate
Linguistic Expert
Our professional translators are only allowed to translate into their native language. A native has the ability to process the text, retain its meaning and adapt it not only to that language, but also to that culture. What you get – when needed – is a perfectly localized document to your target market, which is far more valuable than a word-to-word translation.
Stuck between languages?
NordicTrans can be your ultimate companion to walk your way out of the complexities of distinct languages and their respective vocabularies.
We are the company that gathered over 3,000 professional translators, working to cut down your struggle of turning pages to figure out the actual meaning of different languages. NordicTrans provides translation services in any language. May it be Danish, Norwegian, Icelandic, Finnish, or Swedish, we have a team of professional translators from every language or field.
Our philosophy is to stand out of the crowd. With many other translators translating your text from Spanish, Chinese, and few other common languages, we are here to provide what is not easy to find, at an affordable price! may it be an academic research paper, a technical translation or a financial one, NordicTrans translates all Nordic languages to and from any other language.
Our services are aimed to meet exactly what clients are looking for, i.e., timely delivery, cost-effectiveness, and top-notch quality of services and customer support. Even more, we keep your sensitive data confidential at all times and we are able to use CAT tools as per customer's preference.
We provide the best services you can find. We have pre-set steps that we follow with every project, assigning only native, professional translators and proofreaders to your project. Yes, another translator will proofread the translation and finally, the project is carefully checked by our quality assurance team before being sent to you.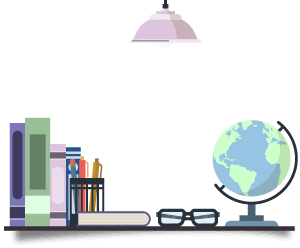 Accuracy, speed and low price are our main ingredients, and most of them are a reality due to only using professional translators. Get in touch with our project managers and see how we can help you with your project!