These days every business has its own unique needs. It is important to understand where software localization services blend in with your needs in this manner. When you are running a business on an international platform for example, you need to use a software localization company from time to time. This is important so that you are able to give your customers something true, something real to look forward to. Through the use of these services, your customers can interact with you in real-time, without having to worry about a thing.
At the moment there are quite a number of people who are looking for localization in the market, and not so many who can provide these according to their needs. If you are ever looking for some of these, you need to make sure that you use a software localization company that is able to meet your needs. You need to make sure that you are using a translation company that is professional in all they do. This is what will make your work stand out for sure.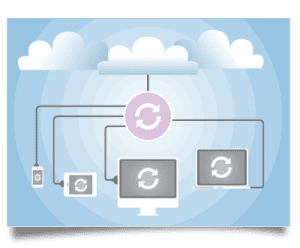 Why would you localize your software?
Target specific markets
Once localized and translated into multiple languages, your software can reach out to new markets, new cultures, and hence to a wider customer base. It helps in expanding your business rapidly due to vast and fast reach to countries or areas where your language is not used.

Better understanding
The language should not be a barrier in helping the customers fully understanding the functionality or usage of your software. If one is better able to understand the product and it's usage they would never question it and might even come back and purchase more of your products.
Increased Sales
Software localization is a must today. It helps in growing on an international scale by reaching out to scattered audiences. And the more reach your business has the more sales your product has and consequently higher profits and increased revenue you will generate.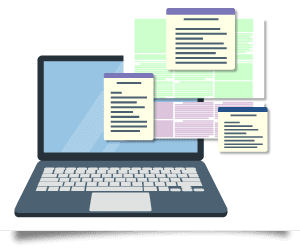 Professional Localization For Any Software or App
The technological world has given rise to an integrated lifestyle. While software market got a boom in the 21st century, there still are needs for vast sources to reach out to the scattered targeted audiences. Today's virtual world calls for localization of software, which is used for the very purpose of targeting and integrating into specific audiences. Localization is basically an effective way to cross cultural barriers and to reach out to new target audiences.
Software localization services have been around for quite some time, ever since international software companies figured out that they could increase sales if they translate and localize their software to specific markets. Some did a great job at localizing their products and managed to increase their sales, some didn't.
There are only a few companies out there that can provide perfect localization for your software or apps. There are also all kinds of software which could help you in localizing a software product to a specific market, however, the outcome is not what you need. NordicTrans has the best specialists in the market and provides high quality services. Whether you have just a small app or a full software suite, we can provide localization for any of them.
How do software localization services work? In a nutshell, our specialists will first extract what needs to be translated and send it to our translation department. Once the translation is done, they will add it back to your product. In the end, both front and back end of your product are translated and adapted to cultural and technical requirements of the intended market. Your software then goes through a rigorous testing process in order to make sure the end product is perfect.
A competitive edge over your competitors
Localization is not just the translation of your software, but it also requires understanding the cultures and traditions of the particular area of localization. It is about adapting to the cultural, linguistic and technical requirements of the target market.
Multiple languages means wider reach which in turn could give you an additional edge over your competitors. If you are catering to masses in their native languages it means you are entering new markets that might be unattainable to your competitors due to the language barrier. It's a highly competitive market out there, so try and get an additional edge when you can.
If you are looking to increasing the sales of your software or app and expanding your customer base then you're at the right place. Because we purvey to the needs of the market and localization is the best-suited option for developing and flourishing app sellers. NordicTrans serves this very purpose quite efficiently and effectively.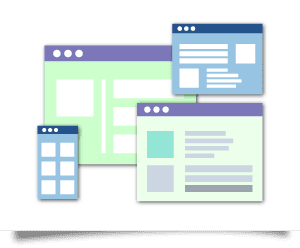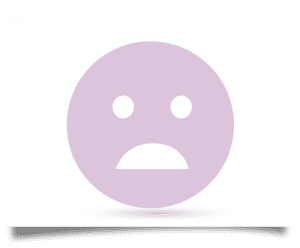 Errors in software localization lead to bad results
When it comes to service delivery especially with respect to online business, the need for you to get a really good localization company is something that you cannot take for granted. It is of utmost importance for you to make sure that you are working with none but the best in the industry for you to have a better shot at success. A single mistake could have catastrophic results as your users will question the quality of your product and look for alternatives.
We are offering some of the best in terms of software localization services at the moment. Everything that you need is available right here. There is so much that you will have to make sure you do, in order for you to have a better shot at benefiting from this. Of utmost importance however, is to make sure that you have a list of the things that you need, properly addressed, and share it with us. From there we will be able to go right on and prepare everything the way you need it, so that you are able to run your business effectively.
Benefits of using software localization
Website translation is essential for any company trying to make their business services and products successful globally, but what benefit do you have by using software localization services? Why decide to go local with your software or become globally competitive? For these appropriate goals, we've combined a list of the top benefits of localizing your software or app:
Reach a global customer base 

It is a significant benefit for any local industry to increase its reach at a global level, improving their sales and getting an international appearance.

Customer connection 

Another great benefit of using software localization is the opportunity to build long-term customer relationships as satisfied clients could purchase more from you.

Overcome the competition 

One of the most significant benefits of using localization is overcoming the competition because you'll not only offer a product in a universal language but one appropriate for the customer, in his language.

Increase sales 

It has been demonstrated that having a software suite available in multiple languages leads to increased sales from people speaking only the languages you are targeting.
Whether you have developed a software suite in your language and trying to get it promoted at an international level or having an app in English and trying to target local markets, software localization services are here to make sure you don't loose on your customers no matter which path you take.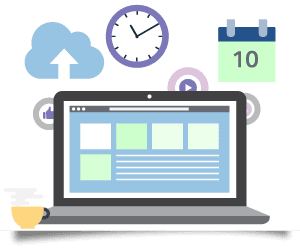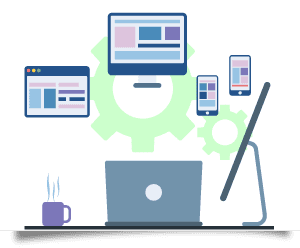 Here at NordicTrans, you will get the best translation of your software interface and its corresponding messages. It is a complicated process that can only be handled by experts who will leave no room for errors, and you do not need to run around finding just the right company to do this job for you. We are here to localize the software and work on all the required elements encompassing software localization. But why us, you say? Here is why:
Tools
There are certain tools that ensure a better software localization experience in order to provide you with an accurate result and to deliver your work in due time. These modern-day tools are there to let you indulge in a high quality, satisfying work which is why we use specialized tools that allow us to extract, translate and add the translations back into your software or app.
Our team
We have an experienced team of localization specialists which is not only comprised of software engineers but also includes professional translators who are natives of your target language. They can also directly communicate with you when there are ambiguities and will work with you until you are satisfied with the result.
We give the best deals no matter if it is complex software that needs to be localized or a simple app, you will find us to be affordable for any of the services we are providing.
If you need quality services, contact us today
We are working 24 hours a day, 7 days a week. Asking for a quote or for more details is easy and can be done by phone, email, or live chat. Our project managers are always online for you!