English to Swedish Translation Services
One of the languages that we specialize for translations from and into English or any other language is the Swedish language. Here at NordicTrans, we only hire and work with native speakers as our translators and proofreaders. With us, a professional translator will translate, and two other linguists will edit and proofread the translation. By this we provide high quality and accurate English to Swedish translation services delivered in a timely manner.
Do you have any translation needs like an English translation to Swedish? Don't fret because NordicTrans can provide you just that. We are the top Nordic translation agency and the largest translation service agency in the entire region of Northern Europe. We've been serving the translation industry for more than 16 years now and we are proud to be one of the leading translation services companies worldwide. We are also recognized and accredited by the American Translators Association (ATA) and the International Standard Organisation (ISO).
English to Swedish translation services are generally useful for almost any aspect of projects for various areas, industries, and fields of specialization. That's why our translation services at NordicTrans should come in handy for all your Swedish translation needs, and even in any other language needing translations. On top of our priorities, being a translation services provider, are quality assurance and proper time and project management.  We will always ensure that all your projects are done and delivered right on time as you specified.
Why would you work with us?

Any Language, Any Field
Our English to Swedish translation services are a great fit for any areas, fields, or industries. But we don't do only Swedish translations. We are specialized in the Nordic languages, but we have enough translators in our midst to deal with any language, even rare languages, and we are able to do any language combination. Just as the other services we do, our English to Swedish translation services are always provided with the highest quality and accuracy no matter the size of the project or the client name.

Size Doesn't Matter
We accept all kinds or types of translation projects that you may have, regardless of the size. We even offer discounts for large projects. We are able to work with any CAT tool you have your translation memory in, and we can even create your own memory if needed, so you could save on your future translations. Contact us right now and try our free online quoting and word counting for your translation projects. With our translation management system you can also monitor the progress and status of all your ongoing and previous translation projects.

Available 24/7
Availability of all our services can be accessed thru our website which is specifically designed in giving you convenient project processing for a more comfortable experience. We created a project management system of our own, which allows all our translators, proofreaders, and project managers to work hand-in-hand for your benefit. We also have a customer service action center manned by our representatives who are always ready to answer all your questions 24/7.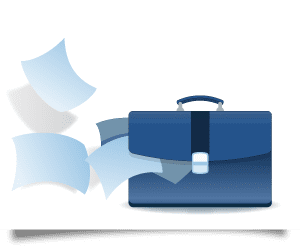 Affordable yet quality English to Swedish translation services
NordicTrans has worked and continually works with many clients for over 16 years now. Our in-house teams of native translators for any language all over the world have all been with us since we existed in the global translation industry. We always uphold our commitment to customer satisfaction guarantee with our high quality and affordable translation services. Since we started NordicTrans in 1999, we have been trusted by many people and companies; which eventually led us to be one of the leading translation services agencies in the industry now.
We cater to clients all over the world, translating a wide range of language combinations while continually expanding our services. We are now the largest translation services agency providing translations in the whole region of Northern Europe and United States. All our professional native translators are always dedicated to give you the best quality of our services. Our services usually cost much lesser than the other translation services in the market and our turnaround times are always sharp. We don't impose any additional charges and hidden fees for rushed projects and translations done on weekends.
Some of the specializations we work in