German to Norwegian translation services
The demand for German into Norwegian translation services is increasing with each day. Although there are several online translation service providers offering translation solutions at lower rates, none of them are going to translate from German into Norwegian directly, and you can never hand over your important translation data to unreliable companies. NordicTrans has been delivering quality translations to both international and local clients for the past 16 years with a 100 percent satisfaction rate.
Our translation services are not limited to a single language or category. This enables our valued clients to bring translation projects from any of the major industries such as Immigration, Legal, Financial or Education. Coming over to the German to Norwegian translation services offered at our company, you can take accurate solutions for document translation services, localization services, software translation and website translation services. By defining your requirements in advance, you can also give specific instructions for the translation project so that our translators can deliver satisfactory results.
Business and finance industries require German translation solutions regularly to accomplish daily activities. Translations are required by companies and brands to reach target audiences and overcome global marketplaces for which it is compulsory that the message being conveyed is clear and understandable. As we value the industrial and social importance of business languages, our clients can get translations at competitive rates. Without compromising on style, quality and accuracy, each of the translation project is done with best possible efforts.
Accurate German to Norwegian translation services Online 24/7
If you are you in search of accurate and low-cost German to Norwegian translation services, we can surely get you covered by every aspect. NordicTrans is known for its quality and high standard translations which are available for every document. No matter what type or category of document you are having, our subject matter expert translators can handle translation assignments from any field. To get a free quote, you can talk to one of our project managers through our live-chat feature which is accessible 24/7.

A leading translation agency
NordicTrans is a reliable translation agency which is providing translation solutions worldwide. Majorly focusing on the Scandinavian languages, we have been serving both local and international clients for more than 15 years. Being a leading translation agency, we have employed expert translators who have years of experience in their relevant industries and always work hard to deliver accurate translations.
High accuracy at low rates
NordicTrans is aimed to deliver high quality and accurate translation services at competitive rates. As most of the translation projects at our company are completed within 24 hours (depending on wordcount), there are absolutely no rush rates, which makes it convenient for our clients to avail reliable translation solutions. We are also available 24/7 for your convenience.
Very effective project management
With the support of our project management system, our project managers stay in touch with the team of translators to discuss translation details. Moreover, the portal also allows customers to overview project status and request for changes as well. No matter how complex the translation is, we are always ready to cope with small and large projects of German to Norwegian translation services.
Why would you use German to Norwegian translation services?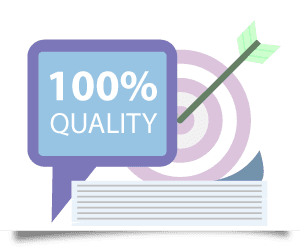 German is currently being spoken by more than 95 million people all around the world. The language is also ranked as the official language of the European Union, which is due to its great value and importance. Furthermore, German into Norwegian translations are mostly availed by companies looking to expand into the Norwegian market. To cater translation orders related to business, NordicTrans has introduced exclusive solutions for our international clients.
Here at NordicTrans, our translations are not only completed for accuracy or quality, but they are also formatted to be recognized and accepted internationally. By following the predefined rules and regulations of our company, the translators make sure every project is done according to the international standards and guidelines. To make this happen, our employees take help from authentic dictionaries and glossaries to find the exact words, terminologies and phrases for the desired translation language.
Last but not least, our project managers keep your documents safe and secure throughout the translation process. There is absolutely no risk of misuse of your important information as everything is kept under strict security. Privacy is the most valuable aspect for business, finance, legal and IT documents as the companies never allow any translation agency share the information. To keep things managed, NordicTrans has employed skilled project managers who work 24 hours to keep your translation documents safe and protected.
Not just German to Norwegian translation
Despite common belief that German businesses don't usually expand to the Nordic countries, new projects do come in. From our side, it looks like businesses are interested in translating not only German to Norwegian, but also Norwegian to German. We do provide accurate translations for both, and even though there aren't many to do this language combination, we charge some of the lowest prices in the industry.
There are times when a simple translation is not enough and localization and adaptation are required. We use native translators actually living in the country where your target language is being spoken and as such, they are well-suited in adapting your message to the target market. Whenever you need German to Norwegian translation services you can rest assured that we will be here to provide fast yet accurate translations for both documents and websites.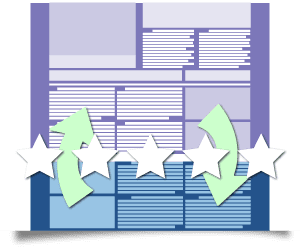 Accurate results from professional translators
Translation is not only about converting the text from one language to another. There are several technical aspects and factors which need to be focused when performing Norwegian translation. To deliver best results, we have a certified team of translators, editors and proofreaders who make sure every project is delivered with high accuracy. NordicTrans is a certified translation agency which is also a member of the ATA (American Translators Association). This is only possible due to the best team of skilled translators who have years of experience in professional translation.
No matter how complex the translation assignment is, our professional translators can cater all types of German translation assignments by using our effective web-based project management system. So, if you are in search of a reliable, accurate and trustworthy translation service provider, NordicTrans is surely the best option to be considered.