Norwegian Translation Services
When it comes to expanding in the Nordic countries, a business needs to use high quality Norwegian translation services in order to effectively market its products to the Norwegian market.
In Norway, a high percentage of the population speaks English well and makes this a pleasant nation to visit for English speakers. This is the view of tourists. The business world is different. People still enjoy visiting Norway for business or pleasure, but businesses that do business in Norway will have to "speak Norwegian." Thankfully, you can get professionals to speak for you in this area.
Maybe you have documents, files or projects that need to be sent to us electronically and translated to the highest standards. No problem. Perhaps you need a whole marketing plan and strategy to localize your products and familiarize the public with them. Not a problem for NordicTrans. Norwegian is the official language, so all legal paperwork for businesses operating in Norway can be translated for you by NordicTrans.
When there's a need for translation services in various areas or fields requiring Norwegian translation, NordicTrans is your ultimate solution. We are a global translation company that specialises in the Nordic languages and provides translations of the highest quality at affordable rates.
ISO qualified Norwegian Translation services from native Norwegian translators
With our professional staff of dedicated native speakers, we can finish your project on time, every time. Speed is an important factor, but quality will never be compromised to deliver with speed and proficiency.
We are working with teams of professional project managers, native translators, and proofreaders dedicated to serve you anytime, and anywhere you may be. Our commitment of providing guaranteed customer satisfaction is embodied in our web based translation service with the 24/7, round the clock online customer support system.
We have worked with various kinds and sizes of translation projects all throughout our existence of more than 15 years in business. Norwegian translation is one of our specialties, and we do translations for the Norwegian language from and into English or any other language you want us to translate. We provide only the highest quality and the highest standards of accuracy for all types of Norwegian translations.
At NordicTrans, each document or project is double checked by a native speaker of the target language to ensure that every word is accurate and correctly used and spelled. We have specialists in every area, from gas and oil specialists to forestry, telecommunications, pharmaceuticals, and many other critical areas, therefore we can provide quality Norwegian translation services.
English and Norwegian are not the only languages that we translate to and from. In fact, at NordicTrans we provide professional translation services to and from Norwegian in over 100 languages through our worldwide network of professional translators, with 1,500 translators ready to work on your documents!
On-line client management software for your translation needs
Nordictrans provides web-based services for you to monitor the project, keep it available on-line and even keep track of billing and invoices on our dashboard. Human contact is available at the touch of a button, and our project managers are available to help you any time.
You can access your translated documents, billing information or send in more documents to be translated from your own computer in just a few clicks. Feel free to set up an online appointment with one of our project managers to discuss your needs today.
We look forward to helping your business grow with our Norwegian translation services.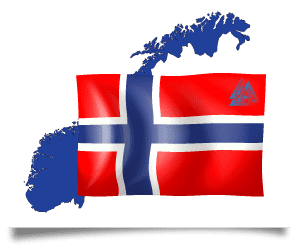 High quality, fast and affordable translation services
We understand how important is time for our clients and so we always comply with our customers' demands when it comes to turnaround times. Our in-house teams of professional project managers, native translators, and proofreaders are working hand in hand to finish your projects right on time and at the highest quality.
At NordicTrans, our Norwegian translation services are offered at very low prices and we don't impose hidden charges or additional fees for projects done on the weekends or with rush deadlines. Please feel free to get in touch with us now and try our services.