Notarized Translation Services
Interactions between different people take place from time to time. With the advent and spread of the internet, these interactions have come to an unprecedented level. Things like notarized translation services have in the past become a preserve of those who are really serious about what they are looking for. It might take you some time to realize this, but when you finally do, you will understand why you should get only the best translation services. It is not a secret that there are lots of translators out there. It is also not a secret that you are looking to get these services done for you in the best manner and at the best rates.
Whichever way you think about it, notary translations are the ideal service that you should get. One of the main reasons for this is because when you use these services, your translation is official. You can present the translated documents for official purposes and have them accepted into the system without a hitch. This is a good thing particularly for those who are looking to translate some important documents. Therefore whenever you need notarized or certified translations done, make sure that you go for none but the best providers out there.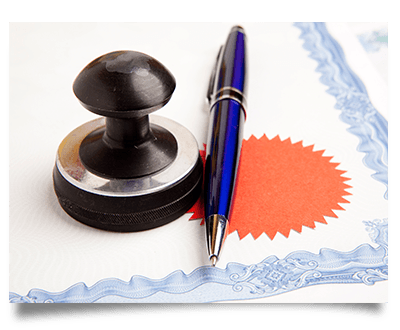 What we can help you with
Sometimes official translation of documents that have to be presented to official authorities for legal purposes needs to be notarized.
NordicTrans provides notarized translation services for the following documents:
Some of the many reasons you should count on us
Accurate translations
Translations provided by our agency are of higher caliber. We have a vast number of professional translators working with us, and a large part of them are well aware of the official regulations, thus able to provide accurate translations, done according to requirements. If you need translations which are notarized, we are here to do that for you too.

Any language into English
If you want to apply for studies abroad, the administration of a particular institute might need a notary translation of your documents. Nordic Trans can handle any languages and can translate any personal document and present it at a notary office to have it notarized, and all that at one of the lowest prices you can find.

Available at any time
If you don't want to visit us at one of our offices, we are just a call away. Alternatively, you can use the live-chat on our website whenever you want to get in touch, and a project manager will be there to answer your questions, to give you a free quote or to get started with your translation. We are here around the clock, 7 days a week.
Looking for the best provider of notarized translations?
Speaking of getting the best providers, what should you be looking for? How can you tell whether someone or a company is going to deliver the best notary translations for you? Well, this will depend on what you need in the first place. Get in touch with the providers and request a quote for what you want. If the quote is acceptable, you can then proceed.
Since you are looking for notarized and certified translation services, rest assured that you will be able to benefit from getting these done by reliable providers. Consider the amount of time it takes between the time you send in your quote request and how long it takes to get the response back, and you will already have an idea of the level of reliability of the provider you are about to use.
We, at NordicTrans, make sure to provide you with the best quality of notarized translation services. We can get your documents translated, certified, and notarized by a notary in a day, at the lowest price you can find in the US and in the UK.
Out of the many best things at our agency, one is the turnaround time.  It is very short, and we try to facilitate our clients with the best services within a short time frame.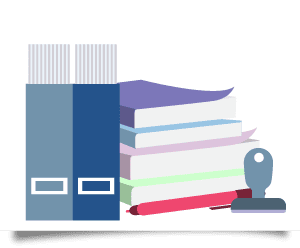 When do you need a translation to be notarized?
When you need to provide a translated document to a higher authority which may be either the court of law or any other governing body, there are two types of translations they require from you. Either it is supposed to be a certified translation, which has a certification and proof that a professional translator has translated it, or a translation which has been notarized. Consider notarization as further verification of an already verified document, done when higher security risks are involved. You can consider immigration as one of the examples where you might need to provide a notarized copy of your translation.
A notarized document is the one which is signed and attested by a Public Notary. A Public Notary is a person who has the authorized power given by the government to sign and oversee the documents to authenticate them. These verifications are more about conventional procedures and less about quality control.
You can say that these documents which are notarized translations are required more for academic use. You might need the notary translation at high schools or for application or receiving of foreign diplomas.
Fast notary translation accepted anywhere
A notarization is an act of authorization that is one step ahead of certified translations. People carrying legal and official documents which hold significant information and need to be made certified to increase its original value and be made authentic should refer to notary translations.
We, at Nordic trans, offers notarized translations at a speedy and easy delivery. You can reach us online through email or live chat or come to our office situated in a prime location in the cities of Birmingham, UK or Miami, US and get yourself a free quote. We will be happy to help you out with any issue that you may have regarding the notarization services. We do not charge any extra rates on urgent delivery or providing solutions.
Our experienced and professional translations are accepted globally, and you will not have to face any issue regarding its acceptance. The requirements of Immigration offices are in our knowledge. Being a leading translation agency, we are recognized in various states. You will not even have to face any hassle running errands to different offices for certification, notarization or translation. We can offer you notary translation at the best rates and deliver it to you before the need for submission.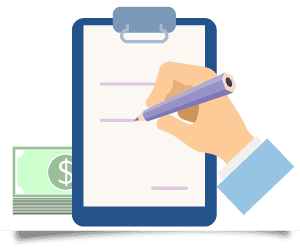 Is notary translation needed for immigration in the US?
When it comes to immigrating in USA you will have to submit your personal papers to USCIS. You will have to also submit a certified translation of those papers into English. Some time back, the US immigration authorities required certified translations which should also be notarized, but now they have changed their rules, and you only need to provide them with certified translations. As mentioned above, the notary translation is just another layer of security added to an already certified document. Although USCIS doesn't specifically require translations to be notarized, you may still need them at some point.
We guarantee you that once you have tried NordicTrans, you will never be able to match the results with any other agency. We are a leading translation agency and we take pride in announcing this to our clients so that they are able to choose the best option for them. You will find agencies which would charge you more, and you'd expect better quality, but the results would be the same as ours. The reason for this is that we do our best to cater every need and pocket, yet providing the highest quality. NordicTrans provides support for its clients 24/7 by phone or LiveChat, feel free to contact us at any time, we will be here for you!