Translation Quality Assurance (QA)

FOR OUR AGENCY, TRANSLATION QUALITY ASSURANCE (QA) IS A VERY IMPORTANT ASPECT, AS IT IS ONE OF THE MAIN INGREDIENTS IN OUR SUCCESS.
In translation agencies, the quality aspect exists because of the standards imposed in that business, and it should never be compromised.
That is why, here at NordicTrans, one of the first steps that we take towards a professional translation is understanding and analyzing your requirements, so that your expectations on delivery are met.
OVER THE YEARS, THE TRANSLATOR WAS CONSIDERED TO HAVE AN ETHICAL AND LEGAL OBLIGATION TOWARD HIS EMPLOYER: THE AGENCY
At NordicTrans we employ only highly professional translators who have rating systems based on QA results, client feedback, and who pass our test. All these requirements make all the difference from the quality point-of-view. To help translation quality assurance, we have also implemented a quality management system.

WITH TQA TOOLS, THE TRANSLATION QUALITY IS IMPROVED BY DECREASING MISTAKES. BUT THAT IS NOT SUFFICIENT ENOUGH TO GUARANTEE QUALITY!
The work is still completed by our translators, because these tools cannot detect mistakes arising from an incorrect understanding of the source text or an inappropriate choice of language register. Because of the development of the language industry on a global scale, and the knowledge of standards made the importance of quality assurance in translation its way into the translation industry and society.

WHY ARE NATIVE TRANSLATORS THE BEST? NATIVE SPEAKERS HAVE A LARGER VOCABULARY, A BETTER UNDERSTANDING OF THE TARGET LANGUAGE
And not to forget a better knowledge about the grammar. We partner with highly professional translators to bring you high quality translation services at affordable prices. But it is equally important to have a validation and verification system to remove any doubts about discrepancies. Nordic Trans developed such an integrated system in order to provide the best quality for our clients.
Our validation and verification system is helped by several Translation Quality Assurance (TQA) tools, such as:
XBench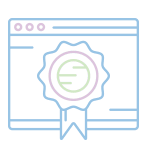 XBench, which is the main tool we have introduced, and it is an integrated reference tool aimed at providing a clear and structured view of the terminology of any translation project. This tool provides a unified and convenient view of the bilingual information, which can be prioritized by the user as required. As a Quality Assurance feature, XBench can check for consistency, numeric values and more.
SDL Trados
SDL Trados Terminology verifier and Translation Quality Assurance Checker (referred to as Trados).
These QA tools are incredibly useful in improving the productivity of translators when it comes to large translation projects. Such tools are actually assisting translators by checking the translation against the glossary, making sure that proper terms are always used in translation.
Wordfast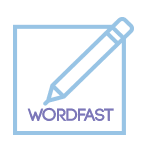 Wordfast Quality Check feature (WF) best for checking terminology and "untranslatables". It offers very good technical support to users.
This feature warns translators when possible errors appear during work such as typos, punctuation, general grammar but also consistency of the terminology being used.
QA Distiller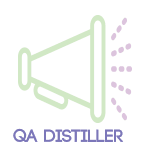 QA Distiller (QAD) offers a big advantage by having the Batch Mode.
This particular tool supports over 90 languages and it can detect common errors like wrong number formats or double spaces, but it is also a great tool to check for omissions between the source file and the actual translation. It can also check on inconsistencies between languages and formatting errors.
Quality Assurance is one of NordicTrans' most important steps in delivering you high quality translation services.

Quality of a translation does not stop with a translator and a proofreader. The QA team at the end makes sure that all or any special requirements requested by the client are met.

Not to forget the process of the project management which state of the art project management especially for translation companies is used to keep track of the translation process and to make sure that delivery is on time as agreed.