Birth Certificate Translation Services
Every time that you need birth certificate translation services, you can always count on us to be there to deliver. It is important for us to make sure that you get nothing but the best services so far, because we understand how important these documents are to you. In most cases, we offer certified translation services from different languages into English, but just in case you need it translated to any other language, we can also do that for you with ease.
Birth Certificate Translation for Immigration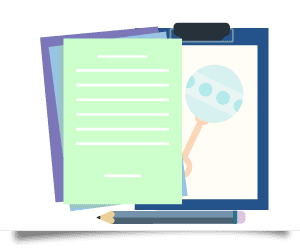 Translation for the US
In particular, when you are looking to immigrate in the United States, you will need all your personal documents translated in English and certified, including birth certificate translation for USCIS. We are able to provide you with that and all your troubles will be solved when you are using professional translators to work on this for you. Thinking about getting someone to translate a birth certificate for USCIS for you? Spare yourself the trauma and come get your translation from our office in Coral Gables.
Translation for the UK
If you're looking to immigrate in the UK you probably already know that you need to submit certified translation for your personal documents to the Immigration Office. The translation needs to follow certain rules and regulations, otherwise it will be rejected, which will lead to delays in handling your case. Our translation office in Birmingham follows those rules, and we guarantee that our translation will be accepted. We work 24/7, we deliver in 24 hours or less, and we have the lowest rates in the UK.
Why would you use our birth certificate translation services?

Accurate translation
We won't settle for anything less than the highest quality. Our translators are here to do the best work and bring out the best results. Adding to the quality, our proofreaders leave no room for errors; our editors are enthusiast at making things better with their knowledge and applying their experience. All translations are guaranteed to be accepted by the institutions they have been intended for.

Lowest prices
Not only do we provide the highest quality, but we also offer the best prices in the industry. We always make sure that our prices remain low and our standards keep on getting higher and higher. Our company has grown through hard work and years of experience, yet we are proud to say that we love to evolve even more and we strive to provide the best of services to our clients.
Available 24/7
With offices in the US and the UK and with so many clients coming in, the need to be open around the clock has emerged years ago, and we provide full services 24/7. We know that time is important for our clients and therefore we offer the lowest turn around time: your translation will be ready in 24 hours or less. We care for our clients and we strive to have the translation ready whenever the client needs it.
Why certified translation is needed?
When it comes to documents, everyone is very particular about keeping them safe. It's actually very important to maintain a record of your documents. Same is the case that you should always have your documents updated. In the world of today, nothing is verbally proved. We need documents everywhere we go. When a child is born and then he goes to school, and then college, university, career, medical, licenses, police records and much, much more. Every step of life and every important event are eventually documented as a proof. This is why we need to have our personal documents updated.
If you want to travel or you want to immigrate, or maybe you are applying for a job abroad or pursuing any other career, documents are what you need in the first place. And not only documents but these documents are needed into translated formats. Whenever you apply for a visa in a country where the state language is different from your native language, this is when translation is needed. Translation needs to be done according to the requirements of the authorities in that country, so any ordinary translation won't work for you. When it comes to the US or the UK, you will need certified translation.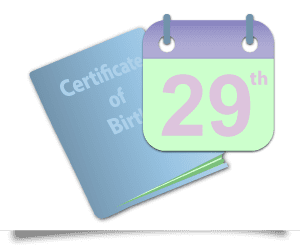 Why accurate translation is important?
One should be very sure about the translator he chooses for document translation. Same is the case with certificates, be it a birth certificate or a marriage certificate, it needs to be translated and certified if you are applying for other countries' visa or immigration. It is important to be sure that the translator who translates your certificates or documents is able to provide what you need. A certificate of accuracy needs to be issued along with the translation and this statement means a lot when a document is translated. The certification saves you from big troubles.
We understand the importance of bad translations in such cases. And we would always like to educate our clients beforehand. It is better to go for a translation service provider that is well known in the first place. One should not waste money and time, effort and resources in checking and checking through all translation service providers around the town.
That is why we provide translations which are guaranteed to be accepted by the immigration authorities.
Who can translate a birth certificate for immigration?
If you need translation for immigration, both US and UK ask for a certified translation of your birth certificate. Although the translation is the same, there are differences in terms of requirements between the two countries.
When it comes to translation for USCIS, just about anyone could in theory translate your document, except yourself. Obviously, the person that translates needs to know how to translate and what the certificate of accuracy needs to contain. We always advice our clients to use a translation agency like us, simply because we guarantee acceptance and there are no risks of delays due to rejection.
In the UK, only a professional translator or a translation agency can translate the document.
As mentioned above, the certificate of accuracy needs to be done according to specifications and the translation needs to be word-for-word and include signatures and stamps. While it may sound easy to do, it is not, and sometimes adding the translated text into the original template takes more time than actually translating.
To conclude, there are specific requirements for each country, and this is why we have offices in both US and UK. Whenever translation for UK is required, our office in Birmingham, UK will handle it. When someone needs translation for USCIS, our office in Coral Gables takes care of it.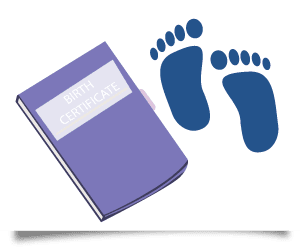 Why NordicTrans?
As an immigrant in the US or in the UK, you need to have all your personal documents translated and certified. Whether you need to submit your papers to the Immigration Office or join a university, your personal file should contain translations of all your documents.
NordicTrans is here to help you with affordable translations for your personal documents, translations that are made by professional linguists, specialized in the legal field. If there is one thing that needs to be kept in mind when translating personal documents, it is the fact that the translation needs to be accurate and done according to requirements in order to clear the immigration process! A translation of bad quality is never accepted by the officials of immigration services or higher authorities.
But you do not have to worry; we are here to make sure that the translation you receive from us lives up to the expectations of the immigration office. We will provide you with a certified or even a notarized translation if you need one, which will be done according to the requirements so you won't have to face rejection.
Each country has its own requirements when it comes to personal documents, and that is the main reason why we have offices in the US and in the UK. Our project managers and our translators at each location are aware of the requirements of their country and your translation will be done accordingly.
Cheap birth certificate translation with guaranteed acceptance
When they say that immigration is the biggest step in someone's life, it's really very true. Apart from moving to a different country, setting things up there, settling down in a totally new world, another thing that matters the most is the amount of money that you have to spend on the immigration process itself. And while you try to minimize the random expenditures, the need to translate your birth certificate occurs.
Translation plays a crucial role in your immigration. And when you need cheap birth certificate translation services in an emergency, you really need to hunt such services as most companies will charge extra rush rates. But with NordicTrans, you can just forget about all the high prices you have been quoted by other companies. We are committed to delivering cheap birth certificate translation services to all our clients regardless of their urgencies or source languages. We are well-versed, well-equipped and well-prepared to translate any document from any language into English in such a way that it will be accepted by the immigration office.
If you plan to cut out some expenses from translation, the cheap way to go is right here at NordicTrans. If you are worried about the quality, you don't have to as we guarantee that our translation will be accepted by the immigration officials in both the US and the UK. You can get in touch with us at any time, day or night, via live chat, email or phone and we'll give you the cheapest quote you will ever get.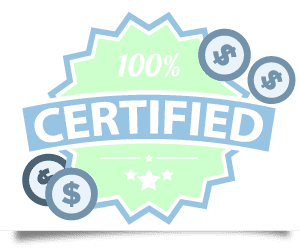 Need certificate translation for immigration?
Besides birth certificate translation services, NordicTrans provides certificate translation services for any and all personal documents, including:
Another common type of translation that we do is notarized translation, where a certified translation is being presented in front of a Notary Public and gets the seal. While the immigration offices no longer require notary translation, it may still be needed for some documents. No matter if you're looking for translation for immigration or for university admission, we can help you. Get in touch at your convenience and see how easy it is to get translation services from a real company.