German Translation Services
Affordable yet accurate German translation services
Looking for low-cost yet accurate German translation services with fast turnaround time to keep up with your hectic project schedule and demands? Worry no more because here at NordicTrans, we got you all covered! No matter how big or small a project is, we can assure you that we provide our customers with affordable and high quality translation services for any documents, in any field.
NordicTrans specializes in the Nordic languages as a global translation company and has been a leader in the industry for more than 15 years of service. Our company is packed with a workforce comprising the in-house teams of professional project managers, native translators, editor and proofreaders, working 24 hours a day and 7 days a week.
Our company is always dedicated to the commitment of providing high quality and accurate German translations for any size and type of project there may be. We cater to accurate German translation thru our web based project management system to ensure 24/7 customer assistance and communication, at fast turnaround times, and affordable rates.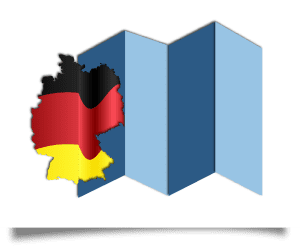 What makes us stand out from the crowd

For businesses and individuals alike
German businesses looking to expand their reach at an international level and international companies looking to tap on the German market can always count on us for their translation needs. From documents in any field to full websites and software apps, we will make sure your message will be perfectly translated and localized so it fits your target market. Individuals looking to immigrate in US or UK can also count on us for their certified translation needs.

Any document, website, or language
We started off as a translation company specialized in the Nordic language, but the needs of the industry turned us into an universal provider. We are able to deal with small and large projects for any language combination. Anyone coming to us is sure to get what needs to be done fast, in high quality and at an affordable price. Language combinations where English isn't one of them are easier to deal with here because some of our translators are able to translate without using English as a middle language.

High quality
Our approach is towards the customer and his needs. We carefully listen to the instructions and we carry the job in close accordance with the needs. We can do literal, specialized translation for legal or technical documents, but we can also adapt any message to a specific target market. We always have 3 different translators working on a document to separately translate, edit and proofread, and if the client still has doubts, the project is immediately re-opened and worked on until the client is happy with the outcome.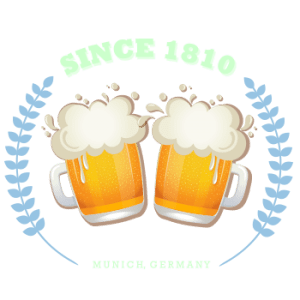 Any language, any industry
Nordictrans is one of the World's leading translating agencies specialized in Nordic and European Languages. We are proud members of the International Standard Organization (ISO), and we regularly test out translators in order to keep up with the highest standards. Our services include common translations, from English, but also other European, Asian and African languages.
One of the most requested languages is German. That is why from our 3000 translators more than 200 are native German translators, certified in different fields. With the help of our accurate translation services, you can translate to or from German into more than 120 different languages.
We provide you with quality German translation for business documents, but we also translate medical documents and technical documents. Our agency is at your disposal 24 hours a day, every day, and the online support centre from our website is easy to use. We always respect our clients' deadlines and with the help of our system we always guarantee satisfaction to our customers. Our translation prices are affordable and easy to understand. We provide quality work for all types of business and also for personal use. You can contact us now with a job proposal, and our translations will exceed your expectations.
High quality translations from and into German
NordicTrans is a member of the ATA (American Translators Association), therefore providing German translation services with the highest standards of quality and accuracy. Our in-house teams of professional translators, proofreaders, and project managers are highly competent in providing excellent German translations from and into English and in any other language you specify for translations.
Our German translation services are: Document Translation Services, Software Translation and Localization Services, Website Translation Services, Subtitling Services, and more. Just let us know what are your specific needs and we'll do just that for you.
As we know that German stands out among the business languages too, our services for globalization and localization projects are well worth it. We understand the industrial importance and social importance of business languages. You might need to translate your website form German to other languages or some other language into German. Our services are effective, affordable, and easy to reach.
As one of the leading translation providers in the world today, NordicTrans always adheres to qualitative standards in doing excellent multi-language translations. Our teams' expertise is guaranteed to provide accurate and high quality German translations and translations for other Nordic languages, at truly affordable rates, and fast turnaround times. Try our services and translate with us now!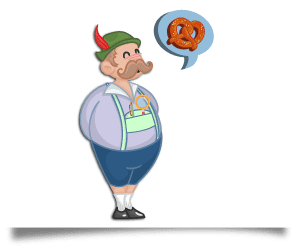 Why use our services for your German translation needs?
German is a language which has over 95 million speakers around the world. The European Union counts Germany among its official languages. Germany is the homeland of 80,000,000 people. This shows the obvious influence of Germany.  Furthermore, facts include that Germany is the most keenly learned foreign language at institutes too. Germany has a strong economy which tells us that it is an important business hub too. Germany may be known for Volkswagen and Audi but it is also known for its language. So when we talk about the German language, we know that translation services will also be required.
When we started our company, our idea was to deliver translation services for all Nordic languages, but the needs of our clients made us into what we are today, a global company with offices in both the US and the UK, dealing with any language. The translators assigned to your task are not only natives of your target language, but they also have a strong background in your field. Each translator is handed over the task which he is qualified to apprehend. Each task is handled as a challenge. A dedicated project manager is assigned to handle your project and he will keep you up to date with the status of your project.
Another fact that distinguishes between NordicTrans and other translation agencies is that we don't make false promises to our clients. Our prices are straightforward, you know exactly what you need to pay right from the beginning, and we never miss a deadline. We understand the importance of your documents and we provide you with full confidentiality. We put our best to deliver excellence to all our clients.
Why professional German translators are highly needed?
Ever heard a German crowd cheering up their players in a football match? The screams may be synchronized with the harmony they share in that moment but you, the non-German speaker can't make even a single meaning out of it. And you feel really bad about it, but that's just a temporary feeling, and the real problem begins when you need a German translation of a specific document, certificate, website or any other text of importance.
There are machines and software that have taken over the world and you can get your text translated to any language you want. But that's not the thing with a language so different from most common languages spoken across the globe. Moreover, there are documents that are to be translated very cautiously so as to keep the essence of the meaning, or materials that need to be localized to the German culture. In such a time, you have got nothing to worry about because you can rely on us, the Europe's most renowned translation company, with hundreds of specialist German translators; your destination is undeniably NordicTrans. We made ourselves available 24/7 online, on calls, emails and we also have a live chat option too. So the next time you need accurate German translation services, you'd know the place already!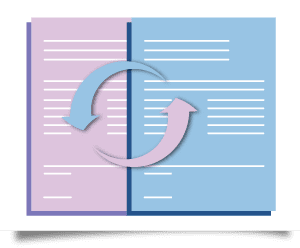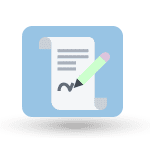 German to English Translations
NordicTrans has a vast expertise in German to English translations, but also in any German translations. Our professional translators can basically translate any document in whatever language you need. We are constantly innovating and improving our services so that you can benefit from professional and accurate services. By having a team of expert translators with excellent skills and knowledge in various domains, we are making sure that, regardless of its profile, the document to be translated will return to you in its most accurate form. Benefit from the most efficient translations by using our services.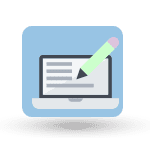 Our German Translation Services
Our company is highly skilled in translating German documents into other languages. Our German document translation includes, but is not limited to the following areas: diplomas, transcripts, legal translations, medical and financial documents, IT translations, government translations, business translations and translation for immigration documents. Contact us, and our team of professional translators will take care of your documents and return them to you in the shortest amount of time perfectly translated into whatever language you need.