German Translation Services
Looking for a low-cost German translation with fast turnaround time to keep up with your hectic project schedule and demands? Worry no more because here at NordicTrans, we got you all covered! No matter how big or small a project is, we can assure you that we provide our customers with affordable and high quality German translation services at any delivery time you specify.
NordicTrans specializes in the Nordic languages as a global translation company and has been a leader in the translation industry for more than 15 years of service. Our company is packed with a workforce comprising the in-house teams of professional project managers, native translators, and proofreaders, working 24 hours a day and 7 days a week.
Our company is always dedicated to the commitment of providing high quality and accurate German translations for any size and type of project there may be. We cater to German translation services thru our web based project management system to ensure 24/7 customer assistance and communication, at fast turnaround times, and affordable rates.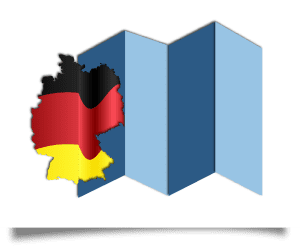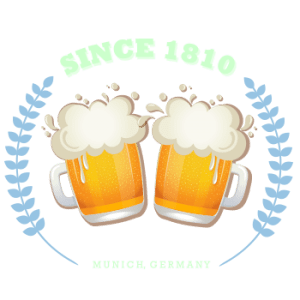 Nordictrans is one of the World's leading translating agencies specialized in Nordic and European Languages. We are proud members of the International Standard Organization (ISO), and we regularly test out translators in order to keep the highest standards. Our services include common translations, from English, but also other European, Asian and African language translations.
One of the most requested languages is the German language. That is why from our 1500 translators more than 200 are native German translators certified in different fields. With the help of our German translation services, you can translate to and from German into more than 100 different languages.
We provide you with accurate and qualitative German translation for business documents, but we also translate medical documents and technical documents. Our agency is at your disposal 24 hours a day, every day, and the online support centre from our website is easy to use. We always respect our clients' deadlines and with the help of our system we always guarantee satisfaction to our customers. Our translation prices are affordable and easy to understand. We provide quality work for all types of business and also for personal use. You can contact us now with a job proposal, and our translations will exceed your expectations.
NordicTrans is a member of the ATA (American Translators Association), therefore providing German translation services with the highest standards of quality and accuracy. Our in-house teams of professional translators, proofreaders, and project managers are highly competent in providing excellent German translations from and into the English language and in any other language you specify for translations.
Our German translation services are: Document Translation Services, Software Translation and Localization Services, Website Translation Services, Subtitling Services, and more. Just let us know what are your specific translation services needs and we'll do just that for you.
As one of the leading translation services providers in the world today, NordicTrans always adheres to qualitative standards in doing excellent multi-language translations. Our teams' translation expertises are guaranteed to provide accurate and high quality German translations and translations for other Nordic languages, at truly affordable rates, and with ultimately fast turnaround times. Try our services and translate with us now!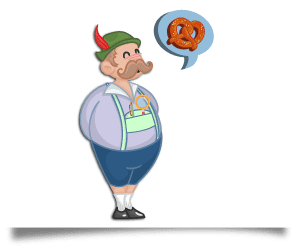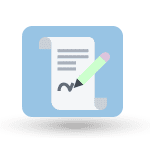 German to English Translations
NordicTrans has a vast expertise in German to English translations, but also in any German translations. Our professional translators can basically translate any document in the language you need. We are constantly innovating and improving our services so that you can benefit from professional and accurate German translation services into your native tongue. By having a team of expert translators with excellent skills and knowledge in various domains, we are making sure that, regardless of its profile, the document to be translated will return to you in its most accurate condition. Benefit from the most efficient translations by using our services.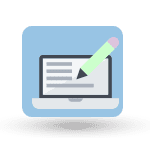 Our German Translation Services
Our company is highly skilled in translating German documents into other languages. Our German document translation includes, but is not limited to the following areas: Diplomas, Transcripts, Legal Translations, Medical Documents, Financial Translation, IT Translations, Government Translations, German Business Translations and Immigration Documents. Contact us, and our team of excellent translators will take care of your documents and return them to you in the shortest amount of time perfectly translated into your native tongue.