Get Your Certified Translation Quote
In 3 easy steps
Certified translation quote
Our tool allows you to get a quote for a certified translation for any document in 3 easy steps. Simply add the required details, upload your document and enter your contact details. The quote will be sent to your email address in just a few seconds. The tool is free to use by anyone interested in getting our quote.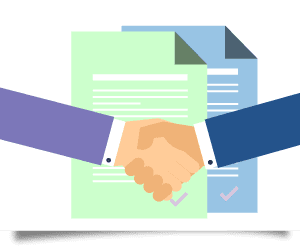 Notarized translation quote
Sometimes you may need to have your translation notarized, and we can help you with that as well. Select the country where you need to submit your translation (UK or US), add your details into our tool and select the notarized option. Check your email a few seconds later, and our quote will be there.
Why would you choose NordicTrans?
Accurate translation
We only work with professional translators who are well versed with the legal system. We only assign translators who are natives of your target language and are aware of the requirements of the immigration law. With every job, we assign two translators: one to translate and a second to proofread the translation, so you can rest assured that your translation will be highly accurate.

Guaranteed acceptance
We are aware of the requirements of the legal system in the US and in the UK and we do the translations keeping those requirements in mind. If you need the translation for something else, like for studying in the US or in the UK as a foreigner, we can help you as well. All our translations are guaranteed to be accepted, no exceptions.

Ready in 24 hours
NordicTrans understands that both money and time come in short supply, therefore we don't only sport the lowest rates for certified or notarized translation (and we don't charge you extra for rush jobs or for translation needed to be done during the weekend), we also give you fast turnaround: you will have your translation in your inbox in 24 hours or less.
Some more reasons to work with us
There are quite a few other reasons to get your translation from us. If you haven't decided just yet and only looking for quotes, use our tool to get your notarized or certified translation quote for free, in a matter of seconds, without having to actually talk to us. If you however have questions, please get in touch with us by email, phone or live chat, we are here to give you more information or to answer your questions at any time.
Some other benefits you get from ordering your translation from us:
– we are available around the clock, even during the weekend
– if you have questions or need help, we will always have an experienced project manager available to answer in seconds
– we do not charge extra for translations from rare languages, our prices are fixed no matter what your source language may be
– we do not have extra rates for rush jobs, or for translations needed to be done during the weekend
– there are no hidden fees, you will only have to pay what has been agreed at the start of the translation
– we always deliver your translation on time, before the deadline
– your documents are fully confidential, and you private data is secure
If you want to talk to us in person, you are always welcome to visit our offices, but if you can't, you can always order online.
Fast and accessible quote
Certified translations are needed by clients to authenticate the accuracy of the document. These translations are to be done by specialized translators who have experience with the certification and has knowledge regarding the requirements and regulations that need to be satisfied at immigration offices or respective institutions.
We provide notarization and certification service from our broad, extensive platform of experienced linguists, for our clients such that they do not have to face issues finding and acquiring a certified translation or a notarized translation. We provide free quotes to our clients that are accessible on our website for all. This little tool is rare to find but simple to use and it will give you a certified translation quote in a few seconds.
You can easily access our website and reach out to us, contacting us for any issue or query is made possible through our live chat option. You will readily get a quote emailed to you in a few minutes. This sort of online communication is not just simply rapid but also free for any client on the internet, searching for a good company to deal with for their certified translations. We are a leading organization in the industry but recognizing the importance of our clients; we have a full range of linguistic services that will leave you satisfied with our work and outstanding support.
Do you need a notarized or certified translation?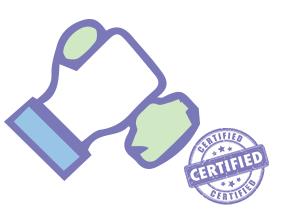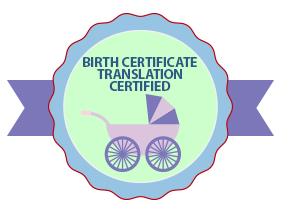 Get the job done in three easy steps!

Information about translation
Calculation
Price translation
Please note that the price of 20 USD per page is for a max of 200 words. If more words are counted on the page a price of 0.10 USD per word will be charged.
Notarization cost
Total price for your order