(Last Updated On: November 2, 2020)
Latino Immigrants:
In the United States, 18% of the population is made up of Latin American or Hispanic immigrants. The terms Latino Immigrants and Latino Americans are broad in nature. Anyone from South or Central America, Mexico, Cuba, or Spain can be considered a Hispanic. Latino immigrants can be found in different parts of the US. Although there are various communities of Hispanics in New York, Washington, Florida, and Los Angeles, it is California and Texas that have the largest populations of Spanish and Portuguese speakers in the United States. Mexican Americans form the majority of the Hispanics in the US. Immigrants, especially Latinos, make a major contribution to the economy of America every year.
Divisions by States and Cities:
Spanish and Portuguese speakers can be from different countries. In the US, the population of Latino immigrants can be divided by their national background. For instance, a large community of Americans of Puerto Rican descent can be found in New York City. Colombian Americans mostly live in the states of Florida, New York, and New Jersey. The majority of Cuban immigrants and US citizens of Cuban origins also live in Florida, New Jersey, and California. There are also many undocumented immigrants of Hispanic origin that are currently living in the US. But not enough data is available about them.
Life of Immigrations in the United States:
The immigration law of the United States is pretty complex. The immigration policy keeps changing, which makes things difficult for immigration applicants. Even asylum seekers don't get their applications approved easily. Before they can begin their lives in the US, people will have to get through the immigration process. For many immigrants, the challenges related to the immigration process act as stressors. People trying to move to North America often have to face such stressors.
People have to face new challenges after coming to the United States. The feeling of isolation has caused mental illnesses in many immigrants. Those who don't have a college degree or aren't fluent in the English language have to face many problems. They find it difficult to get good jobs. Not being able to speak English also results in social isolation. Sadly, immigrants, like African Americans, are more likely to be victims of violent crimes. They also often fail to get support from police officers.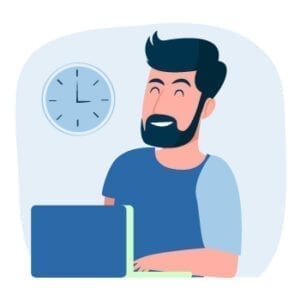 There are various artists of Hispanic origin in Hollywood. Some have even won Academy Awards. But this doesn't mean that racial discrimination does not exist in the United States. Many people have suffered in the US only because of racial discrimination. Although Black people have to face racial discrimination the most, the Hispanics aren't often safe from it either.
Immigrants also have to face difficulty while observing their traditional values. They are forced to adapt to the American culture through societal pressure. In order to get social support, immigrants often have to give up on their social norms. The language barrier and racial discrimination mean that sometimes, it is difficult for immigrants to get primary care from a health care provider. Even naturalized citizens and green card holders are discriminated against because of their origin and skin color.
Latino Immigrants and Certified Translations:
Immigrating to the United States is a dream and a necessity for many Latin Americans. Some want to join their extended family in the US, while others wish to escape the poverty and poor quality of life offered in their homeland. This is why millions of people from Mexico, Guatemala, Puerto Rico, El Salvador, Cuba, and Colombia immigrate to the United States every year. However, the frequent changes in the immigration law of the US make it difficult for people to get through the process easily.
But one thing that can be easily handled is the translation of documents into the English language for immigration purposes. Whether you are applying for US immigration from Mexico or Guatemala, Venezuela, or Brazil, you will need to get all of your personal documents, especially your birth certificate, translated into English. Spanish and Portuguese are the official languages in all the Latin American countries. Anyone from Latin America that wishes to move to the United States will have to get the services of linguistic experts.
When applying for immigration to the US, you cannot submit simple translations, you will need to get certified translations of your documents. These are considered the most accurate type of language services. They come with the signed statement of linguistic experts. In order to get accurate and high-quality language solutions, it is important to hire a native expert. Although Spanish is spoken all over Latin America, it has different varieties. It is not just the language of Spain which is different from the variety spoken in South America. The Spanish language of Mexico is different from that of Venezuela. Due to this reason, only a native speaker would be able to accurately translate documents.
So, if you want to move to New York from Venezuela, you will need a Venezuelan translator to handle certified translations of your documents. It doesn't matter which state or city you are moving to, the standard English is the same everywhere. You won't have to worry about different dialects when it comes to Los Angeles, Arizona, Maryland, New York, or Texas. It is your country's official language that you will have to worry about. The USCIS only accepts accurate certified translations of documents. If you want to study at a state university in the US and enjoy social security, you will have to go through the immigration and visa process.
Who can provide certified translations?
There are many agencies that treat the Spanish language of all the Central American countries equally. But even if that were the case, the variety of the language would still be different in the other countries of South America. There are many Spanish speakers currently living in Miami. Many immigrants from Mexico, Colombia, Argentina, the Dominican Republic, Honduras, and other Spanish speaking countries also wish to move to Miami after coming to the US. But they need to get certified translation for that.
You can turn to Google and social media to look for translation agencies. You can read reviews left by the previous clients of a company. You can also check on the forums of Mexican Americans for recommendations. You will need to find an agency that's familiar with the immigration policy of the US and can provide you with high-quality certified translations. If they have happy clients in large numbers, native experts on their team, affordable rates, and quick turnaround times, then you can trust them with your documents.