(Last Updated On: November 17, 2023)
Language Translation:
Language translation services have become very important in a world where our survival relies on staying connected with each other. Professional translation services allow businesses to advertise their products to foreign audiences. Document translation helps individuals in immigrating to other countries. Language translation services not only keep us connected but also help the world progress and move forward. Without the help of language translators, we would not be able to understand each other. Only a language translator can make sure that misunderstandings don't develop between the speakers of different languages.
Human vs. Machine Translation:
Ever since machines became more common, some people have started feeling threatened. While others are just curious about how far machines can go. In any case, the human vs. machine debate is something that everyone takes part in. When it comes to translation, the world of machines has made a lot of progress. There are a lot of options available to those who require linguistic assistance. There are language translator devices that can help people on the go. With the help of an internet connection, people can get the help of voice language translators regardless of where they are.
Not only has machine translation improved a lot, but it also offers a lot of helpful features to language experts. Language software offers developer support so websites can be translated and localized easily. A translator can create their own custom dictionary with terms relevant to their field. Language apps also offer linguistic assistance in real-time. Even if you don't have an internet connection, you can get instant offline translation if you have the right app on your phone. Various translation devices also offer instant offline translation.
But at the end of the day, human translators understand languages much better than machines and all the language translator devices. The power of language lies in the culture and customs associated with it. Only a native speaker can understand the true power of language that they have been speaking since childhood. A language translator device may support multiple languages, but it won't be able to help you with all the language pairs. Only human experts can offer solutions in all language pairs and work with all file types. They can also handle file formatting issues.
If you require English into Spanish translations, you will have to turn to a native Spanish speaker. A machine, with all its important features like deep learning and developer support, can not understand a language the way a native speaker can. A language translator device can only help you with casual conversations, it cannot translate literature or poetry.
Goliath Language, Translator, or Google Translate?
Goliath language is spoken in West Papua, a province of Indonesia. It is a Papuan language and has 5000 native speakers. It has multiple dialects. The most popular dialect is Una. Other dialects are Bomela, Tanime, Eastern Sela, and Kinome. Since it is not a popular language, outsiders have trouble communicating with the speakers of Goliath. Most of the voice language translator devices these days do not support Goliath translations.
The smart voice language translators are very advanced these days. Many of them come with a powerful 1500 mAh battery. They use deep learning to improve their translations. But you cannot find a Goliath language translator with 100% translation accuracy. Even computer programs like Google Translate won't be helpful with this language. If you want a professional translation, you should not look for a smart voice translator. Online language translation is only there to help people who need to figure out the meaning of a sentence they read online. They may have quick translation speed but they are not reliable. They cannot translate documents accurately. They will also fail to handle file formatting issues. Only a native language expert can translate documents accurately for you.
1. What Are Language Translators?
Language translation devices are being used by thousands of people today. Some of them offer instant offline translations which makes them a favorite of users. Neural machine translation algorithms have made smart voice language translators better than various online language translation websites. Some of the voice translator devices also come with the photo recognition feature.
Various language translation devices have become popular lately. iVoice Translator Pro is one of the devices that is loved by thousands of people. The smart voice language devices of today can store content to learn from their previous translations. They usually come with a translation button that people can click and begin getting language assistance in real-time. All the good two-way translators have amazing translation speeds. Through data collection, these devices learn how to improve their performance. A smart voice translator device is definitely worth buying if you regularly do business with foreigners.
What is Translation Software?
Although machines cannot do a better job of translating content than humans, they can still be helpful to language experts in a number of different ways. A lot of software and programs are available these days that help human translators with their job. All of these programs make the job of translator and localization experts easier. Software can offer developer support to website designers.
A translation software that comes with developer support allows language experts to work on a website. Usually, there's a translation panel on such software where you can find every option. You can also use the translation panel to create a custom dictionary of your own. With a custom dictionary, you won't have to look up particular terms again and again. Every language expert has a custom dictionary these days to help them get through their work.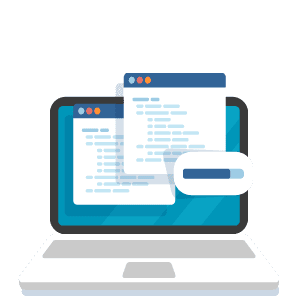 What are Translation Tools?
Translation tools come with language software. They can be usually found on the translation panel of the application you are using. With translation tools, you can get everything from developer support to a custom dictionary and multiple language directions to meta description in the language of your choice. There are software these days that not only have a photo recognition feature but also accept all kinds of file types. You can also upload a subtitle file and get its translation. Even Google's document translation accepts all kinds of document formats.
What is the best option for translations?
There are plenty of pros and cons of using a language translator application or device. It all depends on why you require language services. A language translator application can be good if you are traveling to another country for a few days. And a device like iVoice Translator Pro is ideal for those who have to communicate with foreigners for business regularly. You can check out the reviews of various devices to figure out which one is the right one for you. If you don't find a review helpful, you can ask questions in related forums. You can also check through a list of answers and you will end up finding at least one answer helpful.
If you work with websites, you will need translation software that comes with developer support. You will also need a program that has multiple tools on the translation panel. You can easily translate subtitles files and different document formats with the help of such programs. You can also translate the meta description to make your website popular in other countries. Devices like Weikin Portable language translators aren't the only ones that store content. Language translator extensions on your browser also ask permission for data collection so they can provide you with more accurate results.
The concept of portable devices is so popular that even Homeland Security invested in it. Devices like Weikin Portable language translators can change the way we communicate with each other. Its 1200 mAh battery makes it perfect for travelers. Whether you need the translation of a subtitle file, meta keywords, or want a desktop language translator, you should always look up reviews and check the features of products before you decide to invest in them. Human translators will not get replaced by machines. But desktop language translators and language translator extensions can be very helpful to us in multiple situations.