Swedish Translation Services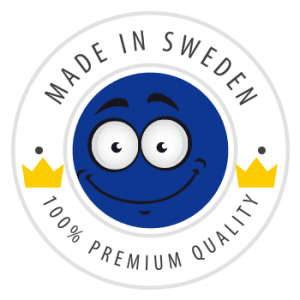 Are you in need of high quality and accurate yet affordable Swedish translation services? Then you've come to the right place! Yes, here at NordicTrans, we offer you with the highest quality of translation services at a very low cost.
Not everyone can provide quality Swedish translation services. NordicTrans has the necessary workforce to provide high quality translations from and into Swedish at affordable prices. Our Swedish native translators can take on any task, be it small or large.
NordicTrans covers written translation projects of any kind, including highly technical or medical researches (a list of subjects we translate here), from Swedish into any other language, or from any language into Swedish. We will always assign a native speaker of your target language to translate your documents, with a second native to proofread and edit the translation.
We are working around the clock in order to meet any need. With us, it doesn't matter if it's 2 am, even during the weekend, we will always have a project manager available to answer your questions or to provide you with a quote in under 5 minutes!
Some of the reasons you may want to work with us

Accurate translations
Empowering our workforce through qualified team of translators, proofreaders, editors, quality assurance managers, web-programmers, and designers, the rigorous selection of the translators who best fit a task and the fact that we always use 3 translators with each project allows us to provide highly accurate translation services.

Fast turnaround
We prioritize proficiency and project flow, and abstain from work tactics that could pose to be incompetent in any sense. We strictly believe in work ethics and we stick by them no matter what. Even though your project goes through translation, editing and proofreading, we are still able to provide fast turnaround for all projects.

Low prices
We are offering reasonable translation prices while we never compromise on excellence. Quality is and will always be our main concern, yet it doesn't come with a high price-tag attached to it. High efficiency allows us to deal with more projects in less time, and that reflects only in delivery time and prices, but never on the quality of our work.
Quality assurance is our primary concern. For this reason, every document is proof-read by a trained second native speaker to minimize mistakes and ensure flow and format are up to our high standards.
We are a proud member of the International Standard Organisation (ISO), we specialize in Nordic languages, and work only with native and in-house translators. Our team of professional Swedish translators draw on their academic and professional background in order to transform their knowledge to suit various cultures.
NordicTrans only uses in-house professional native translators, proofreaders, and project managers working as teams and are dedicated to providing Swedish translations with the highest quality and the highest standards of accuracy. This is because our primary concern is quality assurance as we specialize in the Nordic languages.
At NordicTrans, we use professional translators which supply translations of the highest quality for documents, websites and apps. You just have to get in touch with our customer representatives. We are always at your disposal whether you require translations, or you have any queries related to your current project.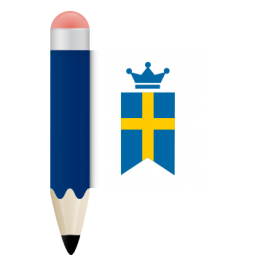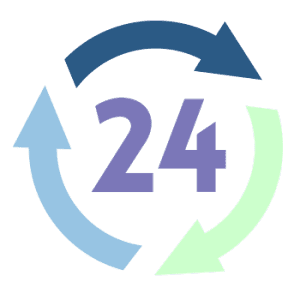 Translation services and support you can trust
Our web based customer service center is state-of-the-art and we have online project managers to help you 24 hours a day. Submission of documents is as easy as 1-2-click with our easy file submission system on the website. We also store your documents securely on-line so that you can access them in the future as and when necessary. This saves you time and money in case you need the document in the future. You can also track the progress on your project with us, get quotes online for new projects, and see, download, and print your invoices from us at your leisure.
Our pricing is open and straightforward, with no hidden fees for rush jobs or weekends. We have standardized as much as possible to make it a simple task to give you a quote that is both accurate and fair.
NordicTrans has a history of giving customers exactly what they need and doing so before the deadline. As the leading professional translation company for Scandinavian languages, NordicTrans has a reputation to keep up, keeping one customer at a time completely satisfied with our services. We don't take this responsibility lightly. Every project is assigned to appropriate translators, based on the subject matter and their expertise. You may speak with a project manager through the on-line contact program at any time to consult or give feedback about the project.
NordicTrans offers the best package of options for Swedish translation services for you and your company.
Our services are available round the clock along with our online customer support personnel who are always ready to serve you 24/7 thru our web based customer service center. We always adhere to the commitment of providing high quality and accurate Swedish translation services at the lowest rates and with fast turnaround times.
Serving over 15 years in the translation industry, NordicTrans have gained expertise and excellence not only in translating various types of documents but providing excellent customer service as well. We only work with the best teams of translators, proofreaders, and project managers to provide you with just what you need in terms of Swedish translations.
These translators have been delivering excellence in numerous fields. These areas include business, legal, medical, education, health, certificates and immigration documents. Our highly skilled team also includes software experts and tech-savvy people who know each and every bit of localization and web translation.
We do Swedish translation from and into English or any other language you specify. You can absolutely rely on our customer satisfaction guarantee. Our pricing are always at flat rates with no additional charges for rush orders and weekend projects. Get in touch with us now and try our services thru our website facilities.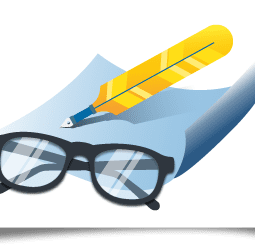 Swedish translation services in any field
English to Swedish translation
Checking out new options for your life? Well, that's your basic right. Sticking to a certain place, certain job or certain language sometimes limit your potential and you just end up thinking, why?
Snap out of it now. The world has now broadened its horizon for you. And if one country is not the right place for you, try moving to a different one. Sweden has become a center of attraction for so many reasons. People even from other continents come to Sweden for education, courses, jobs and even for immigration purposes. And in such times, they need to English to Swedish translation.
Whenever you need accurate translations done fast and at an affordable price you just have to look around for the best deal. NordicTrans is, as the name suggests, the Nordic translation specialist. We specialize in the Nordic languages and that includes Swedish as well.

Swedish to English
The Swedish language is one of those languages which are listed among the most ancient languages. But even today, the Swedish speakers dominate a few regions of Europe and when they have to connect with the parts of the world where Swedish is not as comprehensible as a native language, the need for Swedish to English translation occurs. In the beginning, people on the internet had the perception that English is understandable for everyone but then they started realizing that nothing hits you like your own lingo.
Similarly, when Swedish people want to send a message across to native English speakers in the UK and the US, even in Canada and other adjacent areas, the only real mean of communication remains Swedish to English translation. Our experts have been analyzing the need for translation for both languages and their interlinking makes them inevitable for each other.

From and into Swedish
As more and more people step out of Europe for reasons like education, business, immigration, medical emergencies, jobs and opportunities in industries, they need a reliable source of translation. This is why we exist. Nordic Trans will never let you worry for a quick, affordable translation. You can get in touch with us by clicking on our live chat option any time you want.
Translation isn't limited to specific documents at Nordic Trans. All you have to do is just give us the name and we'll provide you translations from and into Swedish for your documents, texts, websites, certificates, reports and just about everything that you are looking for. You know what would be the wisest choice for you? It's right here at the distance of just one click, NordicTrans, the ultimate destination for translation services in Europe. We are able to translate anything with high accuracy and at a price you simply cannot refuse.
Sweden is a less inhabited country, with a long coastline, various lakes and widespread forests. It is one of the world's northernmost countries. If we talk about surface area, then it is equivalent to Spain, Thailand and the American state of California.
In Sweden, there are 10 million people, of whom about 2 million are under the age of 18. Sweden is a very multicultural country: 15% of Swedes were born in another country, while about one in five children in Sweden has a family with roots in another country.
Sweden comes under the category of highly developed nations of the world. It is known for having a high quality of life with low poverty rate. This clearly means reaching out to them is more than a necessity for multiple benefits. Swedish translation henceforth becomes an indispensable means of communication.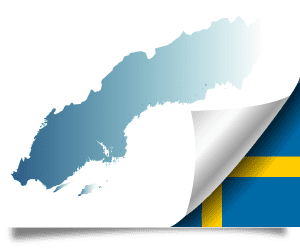 The languages spoken in Sweden
The official language of Sweden is Swedish, it is a Germanic language, belonging to the Nordic branch, and is spoken throughout Sweden and in parts of Finland. The greater part of Swedes also speak English. Several Sweden organizations have English as their business language, and a large number of university degree courses are also taught in English. It is home to 5 official national minority languages, and numerous other languages are spoken by Sweden's assorted population. The largest, after Swedish, are Finnish, Serbo-Croatian, Arabic, Kurdish, Spanish, German and Farsi.
Swedes hold nature in high esteem, which is one reason why environmental issues are so significant here. Only 1% of solid waste goes to landfill in Sweden – with the rest recycled or used to generate electricity, heat or fuel in the form of biogas. Renewable energy sources account for nearly half of Sweden's energy production. Sweden's environmental technology companies export their green knowledge to the rest of the world in technological areas such as biofuels, bioenergy, wind power, solar power and wastewater treatment.