Miami Translation Services
by our office in Coral Gables
Miami Translation Office, Open 24/7
If you are in Miami and require translation services for documents or websites, drop by our office located in the business center of Miami. We work around the clock for your convenience, and we can help you with translations of any kind, from and into any language.
Some of the services we offer at the Miami location:
Translation for immigration
Translation for business
Technical translation
Medical translation
Legal translation
and much more…
Our address is:
NordicTrans – Translation Services
2332 Galiano Street, 2nd Floor,
Coral Gables, FL, 33134
Phone: (786) 539-4774
E-mail: [email protected]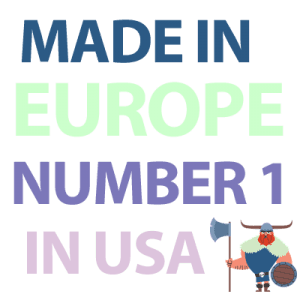 Quality translations at affordable rates
With offices in the UK and the United States, NordicTrans is a market leading translation company specialized in Nordic languages. We collaborate with native translators, living in both Europe and US, who are carefully selected in order to provide high quality translations for all of our clients.
Our translation process follows the strictest ISO regulations and mistakes just don't happen with us. Your document goes through the following phases:
– Translation is done by a native, professional translator;
– A second native linguist proofreads the translation;
– Our Quality Assurance team checks the outcome for any inconsistencies and provides a quality report;
– The final translation is delivered to the client.
Your benefits in working with us
It is important to get quality translation no matter what you need it for, whether it's for business or personal reasons. If you're running a business you already know how important it is to clearly communicate with your clients in their native language. If you're an individual immigrating to the United States, you'll need quality certified translation or even notarized translation for USCIS, as submitting sub-standard translations will cause long delays in your immigration case. This will be alleviated when you use our Miami translation services: your translations will be of the highest quality and at the best price in the industry.
The advantages our Miami translation office provides:
– We work around the clock;
– We only provide high quality output;
– We don't charge an arm and a leg, we have the best rates in the industry;
– We don't charge extra for rush or weekend jobs;
– We provide fast turnaround for any project;
– If you drop by the office in Coral Gables, your coffee is on us!
Over 1,000 clients have been happy so far with our Miami translation services and you're about to become one too. Get in touch now to ask us anything or to request your free, 5-minute quote!