English to Finnish Translation Services
If you need translation services from a trusted translation company, like English translation to Finnish or to translation of Danish, French, Korean English, or any language, go for NordicTrans translation services. The Nordic languages are our specialty in all the translation services that we offer. We only team up with native Finnish language speakers to complete our workforce of translators. We also strictly comply with the standards mandated by the International Standard Organisation (ISO) and the American Translators Association (ATA).
Since 1999, NordicTrans has been serving the world in providing English to Finnish translation services of high quality at affordable prices. After over 16 years of rendering such services, we have mastered the ethics and craftsmanship of providing spot-on English to Finnish grammar translations, as well as translations of any language from and into English. Being recognized by ISO and ATA and being one of the oldest translation agencies in Europe and America, NordicTrans follows and lives by the strict standards of rendering translations with high-quality precision. We don't use machine translation, we hire professional translators to do the work.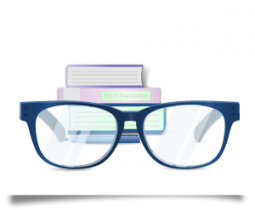 English to Finnish translations don't have to be expensive
With NordicTrans you get English to Finnish translations for any document, website, or software at the lowest rates you can find in both US and UK. People select from various expensive options to get the translation but the quality produced by language versions or translators is poor. Visit our offices in
Coral Gables, FL
and
Birmingham, UK
during local business hours or get in touch with us online 24/7 and ask us anything about any translation project you may have. You'll get the answers you are looking for and a fast, free quote!
You will get your translated text with perfect quality as we have qualified translators. The literal translation of English Finnish would be just as you want. Our professional translation service is commendable and cost-efficient. We don't use bab.la online dictionaries to translate the text. Our native speakers are better than bab.la. English Finnish translation requires to edit summary and NordicTrans provide it happily to our clients.
We are working around the clock
No matter what size, type, and kind of project you have, we always try our best to cater to all your projects with our English to Finnish translation services. We are always available 24 hours each day and all week long. We are always willing to render accurate translations, with affordable rates, and delivered in a timely manner. Our aim is to ensure that you always get the best
quality of translations
. We make sure that the whole text is translated by native speakers. In any linguistic pattern, there is a proper pattern of grammatical gender to follow. English Finnish, National Anthem, or any language, the translator must be well known with the grammaire of any country. We have the best prices in the market and we don't apply unwanted fees or hidden charges for all our services rendered. Weekend projects and rushed orders are all quoted with the same rates, with no additional fees.
Any language, guaranteed
Whatever translation needs and for whatever purposes will it serves, we assure you that we always vow to the confidentiality of your projects. That's why we created our own web-based project management system to give you the ease of access for all your projects and transactions with us. You can explore our website and make use of our online customer service (live chat) for all your concerns and inquiries. Be it German, French, Swedish, Spanish, English Romanian, English Greek, Italian, or Turkish language, we cater in all aspects. Google translate cannot give you the quality of any source language that we provide. You tell us your target language and we provide our reliable translations services to you with correct words. Many clients require national anthem translation which is not possible with any bab.la dictionary, Goethe verlag, fredrik pacius, linguee courses. It would be a lot of hassle to find exact meaning by searching through Wikipedia or finding on google. Some people want translations of Arabic Spanish linguee. English klingon, loecsen, sprachen, fredrik pacius does not work for long run. Translation of National Anthems requires proper native speakers for translating it. Dictionaries like bab.la or linguee cannot give you exact meaning and translation as the native speakers of any language can, you cannot find Arabic Spanish translation or your choice from these dictionaries. Be it of any language, we are not limited by any language barrier, you name it and we do our work better than machine language versions. You may also get your free live quote and word count thru or web page, as well as monitor the progress of ongoing projects and view previous ones.

Fast turnaround for any project
Get in touch with us right now and let NordicTrans assist you with everything you need for English Finnish translations. We are always ready to serve you 24/7 and you can trust our expertise in rendering the highest quality of translations at affordable prices. We always keep to the deadlines, and we have yet to miss one. With us, you can rest assured that your translation will be delivered in time, or sometimes earlier. You don't have to worry if we use Google translator or machine translation for your data. We strive hard to provide online translation without using any automatic translator. That is why our translation services get automatic recognition. If you search on Wikipedia, it will give you many machine translation services options of dictionaries as linguee or bab.la which will not lead to quality work. Native speakers with spoken languages are welcomed to work on our language portal community. Professional translators at NordicTrans can provide you with example sentences of the translated text.  We don't use any Microsoft software to get the translation of your source language. We have the resources needed in order to provide fast and accurate translation when you're in a rush, you can have it done in time. We are the largest and the leading Nordic language specialist in the world today.