Danish Translation Services
NordicTrans is a global translation agency specialized in the Nordic languages. We provide high quality Danish translation services at affordable prices. We are only working with professional, native translators which provide high quality output.
We are a proud member of the International Standard Organisation (ISO) specialized in the Nordic languages, and work only with native and in-house translators. Our team of professional Danish translators draw on their academic and professional background in order to transform their knowledge to suit various cultures.
You are always welcome to visit our offices in the US and in the UK, but you also have the option to order online. Our company's website allows you to get a quote for professional Danish translation services through our 24/7 online service that always provides accurate output, fast turnaround and instant communication with our project managers regarding the status of your projects.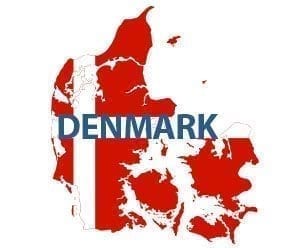 Professional Danish Translators
There aren't that many translation companies around that have enough professional Danish translators for any type of documents and they surely can't do too many languages in combination with Danish. We are a Nordic translation company, we are specialized in Danish and we can do any language combination. Providing accurate translation is no easy job, yet we manage to get it done fast and at an affordable price with the help of our project managers and our professional linguists.
High Quality
What is quality? Everyone out-there promises high quality until it's delivery time. With NordicTrans, you'll have a great customer experience and you'll get high quality translations from and into Danish or any other language. We match translators to projects based on their native language and their experience in the field your document falls in, and we always use two linguists with each project, where one translates and the other proofreads and edits the translation, catching and correcting any errors.

Fast Turnaround
We are using a top-of-the-line project management software which allows us to stay connected with our translators no matter where in the world they may be, and despite having additional translation phases like proofreading and final quality checks, we always manage to deliver on time. Being able to stay connected with our teams all the time allows us to deliver faster than anyone else. Large projects are no problem as we can split the project between several translators and have it done faster and at high quality.
Our Danish Translation Services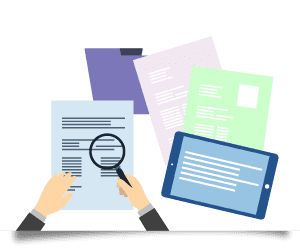 Whether your language translation need is large or small, we are always there to assist you with the following Danish translation services:
  Desktop Publishing Services
  Software Translation Services
  Subtitling Services
The Danish language is a rather popular language spoken quit a bit around the world. It is the native language of Denmark and is spoken effectively in some areas of West Germany. It is the native language of about six million people in the world by which you could gather the importance of this language.
Realizing the vital significance that this language carries, we, at Nordic Trans are here to offer you accurate Danish translations. To expand your market into the horizon of Denmark, you must know the language of the land because it has been proven through different surveys that the marketing carried out in the language of the target audience produces far better results for the company. Truth be told that some Danish people speak English, but when it comes to business they prefer Danish.
The Danish language also comprises of different dialects which are used for communication globally. These dialects may be hard to translate for some but we work with over 500 language combinations so whether you are expanding your business in small areas or comparatively large cities, we have the best deals for translating and adapting your message to the local market.
Having 19 years of experience in providing Danish translations, we can assure you that the translated documents will not only be delivered to you on time but also, they will be highly accurate and done in accordance with your requirements.
Professional Danish translation available 24/7
Do you need professional Danish translation services done fast? Worry no more because NordicTrans is here to help you out. We are an expert in professional Danish translation and we only provide you with the highest quality outputs. We have been in this business for over 15 years and our commitment is quality assurance at affordable rates.
With offices in both United States and United Kingdom, we are able to provide translation services all over the world. Both our offices are open around the clock so you can expect an answer from us in just a few minutes. Using the live-chat feature on our website, you can have answers to your questions in less that a minute.
Not willing to chat live with us? You can get a free quote by using this word counter tool, which is super easy to use. A translation quote will be sent to you in a matter of minutes, by e-mail.
You can of course send us an email with your document or the number of words and we'll get back to you with a quote. You also have the option to visit any of our offices to bring in your documents or to pick up the translation.
Directions to our offices:
Danish translation – language pairs
NordicTrans provides Danish translation services to both public and private sectors from English to Danish, Danish to English, and any other language pairs.
A careful Danish translator selection process is at the center of a translation agency quality control process. We attribute the high quality of our Danish translations to the ability of our project managers to match each job to the translator with the most relevant experience. With over 3000 translators in our team, we will surely have a translator who is native of your target language and have the necessary experience in your field in order to translate your materials.
The style, formatting and accuracy of each text is checked as a final measure prior to delivery. Every document is proofread by a second Danish native translator. Minimum charge is 30 euros and we do not have any rush rates or weekend rates! If your document is large, we can offer you a discount.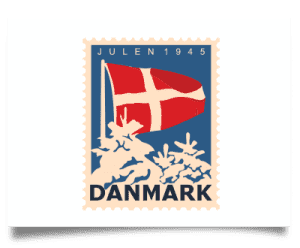 Main Areas of Translation from and into Danish
NordicTrans embodies the knowledge to offer Danish translations in the following fields:
IT & TELECOMMUNICATION AREA
100%
PR/MARKETING & MEDIA COMMUNICATION AREA
100%
INDUSTRIAL & TECHNICAL AREA
100%
PRESS & EDITORIAL AREA
100%
Why would you work with us?
Our company offers professional Danish translation services for any kind of document you may have with guaranteed affordable prices. You may avail of our services thru our online service accessible thru our website. We always provide you with accurate output, at a fast turnaround schedule, and with a round-the-clock, 24/7 easy communication with our project managers.
NordicTrans provides high quality translation services for both the public and private sectors. We do translations from and into Danish with English and any other languages you specify. Our in-house professional Danish translators and proofreaders work under keen supervision of our project managers to ensure high quality output.
Regardless of how big or small is your language translation need, we cater to it all. We do not have any special rates, rush rates, weekend rates or whatever else you may see online. It doesn't really matter if you need your translation during the weekend or you need it urgently, we will do our best to deliver, and you will never have to pay extra for it.
With us, you don't have to worry about quality. With every project we make sure we have:
a translator which is a native speaker of your target language
another linguist to check on translator's work
our quality assurance team finally checks the translation and delivers it to the client along with a quality report.
All you have to do is give us a try. Get in touch now!
About the Danish language and its importance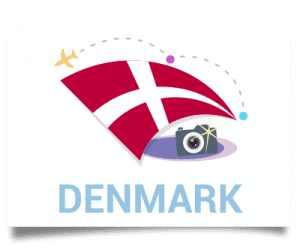 The Danish language has been a powerful Scandinavian language, due to its complex history of political power and the authority of Denmark. Even today, Danish is still considered major among the Scandinavian languages. It serves as one of the official languages of the European Union; is a working language of the Nordic Council, and is also compulsory in the schools of various other Scandinavian countries.
Classification and Early History of the Danish Language
This language is labeled as a division of the East Scandinavian allotment of the North Germanic languages, from which, most of today's Scandinavian languages developed. Even though the Scandinavian languages were pretty much the same at one time, the Danish language started to change different characteristics around 1000 AD.
Most linguists agree that the Danish language has undergone more important changes than any of the other old Scandinavian languages. Due to contact with hanseatic traders in the middle ages, the Danish language obtained several words, prefixes, and suffixes from the Low German language. It is vanished the old system of the Norse language, combining masculine and feminine into a single gender.
The Danish Language Today
Today the Danish language is known as the official language of Denmark, where it is spoken by more than 5 million people. It is also spoken and taught in schools in Iceland, Greenland, and the Faroe Islands. Also adding approximately 50,000 Danes residing in Northern Germany also speak Danish and it holds the position of a minority language.
If you need fast, yet accurate Danish translation services at a fair price and a great customer experience, get in touch with us at your convenience. We are here 24/7, we can help you with your translation of documents, websites or software apps and you'll be trilled with the result.