(Last Updated On: November 17, 2023)
Business in Sweden:
Sweden is the world's sixteenth richest country. The strong economy of the country makes it an ideal place for businesses. The process of setting up your business in Sweden is not very complicated, which is why many foreign companies are opening their offices in this country. But there are a few things that every business has to keep in mind when starting in a new country. There is often the language barrier to consider. Although English is a very popular language everywhere, 80% of the earth's population cannot speak it. If a business wants to flourish in a foreign country, they must advertise in the native language.
Etiquette in the Business World:
Language is not the only important thing to consider when starting a business in a foreign country. Every country has its own culture which also affects the corporate world. In countries where elders are given respect, the corporate world has to operate accordingly. In other countries like the United Kingdom, everyone is treated equally in the corporate world regardless of their age.
If you enter the business market without learning about the etiquette first, you might end up offending the natives. It will also leave a bad impression on your employees and partners. But if you do your research and learn everything about the corporate culture, it will be easier for you to make connections in the business world.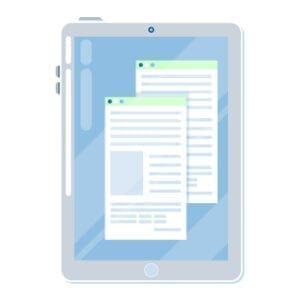 10 Unwritten Rules of the Swedish Business Etiquette:
If you want to do business in Sweden, you should learn about the corporate culture first. It will help you connect with the natives. It will also impress your hosts.
Here are ten unwritten rules of Swedish business culture:
1. Dress Code:
Swedes prefer comfortable clothing at home and in the office. For normal office days, Swedes go with smart casual clothing. But the dress code for important meetings is formal. Men wear conservative suits for important events. Women have the option to choose between skirts and trousers.
2. Breaks:
In Sweden, 'fika', also known as the coffee break is very important. Working during breaks is common in the United States but the Swedes value their breaks. They also don't like to compromise on the timing of their coffee breaks. So, if you want your employees to stay happy, don't mess with the timings of their 'fika'. And if you are working with someone, don't expect them to give up their break for you.
3. Work-Life Balance:
Another thing that's very important in Sweden is maintaining a work-life balance. People don't like to stay in the office after their shifts are over. Although staying late in the office is pretty common in the United States, fixed office hours in Sweden are the norm. Swedes consider it important to spend quality time with their family. Be sure you are not trying to interfere in their private time when you ask for their help with a project.
4. Punctuality:
If you don't want to ruin your business relationships, then you must never be late. One of the most important business etiquette Sweden is always being on time. In fact, Swedes like being punctual even in their personal lives and not just for business meetings.
5. Relationship Between the Workforce:
If you visit a Swedish company, you will find it difficult to distinguish between managers and employees. Not only do the managers and the rest of the staff dress similarly, but they also share the same office space. Everyone's desks are placed in the same space. The opinions of employees are valued greatly by bosses. No one is given preference because of their rank in Swedish society.
6. Meetings And Greetings:
Meetings in a Swedish company are often relaxed. Everyone is allowed to express their opinion freely. But it is important to understand when to schedule business meetings in Sweden. Your Swedish employees won't approve of business dinners or breakfast meetings. Since Swedes don't like spending more time at work than they have to, they won't want to attend breakfast or dinner meetings. 10 AM and 2 PM are the best time for meetings in Sweden. July, August, and February are holiday months for Swedes. So, you must not schedule vital meetings during those months.
Unlike the United States, everyone in Sweden is referred to by their first name. In Swedish society, using titles and last names is not necessary. When greeting people, use a firm handshake and a smile. Exchanging business cards with people is pretty common in almost all European countries.
7. Providing Feedback:
Providing negative feedback to an employee is never a pleasant thing but it is important to make them understand that you are on their side. If you have to provide negative feedback to your Swedish employee, avoid unnecessary elaboration. Also, don't provide feedback in a common office area.
8. Personal Space:
Swedes love their personal space. So, don't sit next to someone or stand too close to them if you don't want to make them feel uncomfortable. Running a business means providing a safe environment for employees. So, make sure none of your employees are uncomfortable in the Swedish work place.
9. Small Talk:
The Swedish people don't mind silence and they won't try to fill it with small talk. Even in meetings, pauses and silence are common things. People will say something when they feel like they have an important point to share. Don't try to engage them in small talk as that would make them feel uncomfortable. Also, don't invite a colleague to social events as Swedes like to keep their personal and professional lives separate.
10. Don't Over Do It:
Everything with Swedes has to be lowkey. It isn't just the dress code in the corporate world which is simple. You should not say or do something that draws attention to you. You are not supposed to be too emotional as that would be considered a mistake by the Swedes. Even if you want to pay compliments to someone, keep it lowkey and don't overdo it. It can be a difficult thing to adapt to, but you must try your best if you want to develop business relationships with the Swedes.