Scandinavian translation services
In this highly globalized world, the need for communication is more stringent than ever before. The urge to stay connected and carry out trades and exchanges in this interconnected world has sky-rocketed. For the very same purpose, NordicTrans is here to ease lives by providing world-class Scandinavian translation services. In order to properly communicate with the rest of the world, people and companies based in the Nordic countries need to use Scandinavian translation to English, and we can provide that with high accuracy and at low rates.
Why should you trust our services?

Native Translators
NordicTrans is the go-to expert when it comes to translating from and into the Nordic languages: Finnish, Swedish, Danish, and Norwegian. With over 3000 professional translators in our team, we are capable of rendering accurate translations from and into any European, Asian and African language.

ISO Certified
All our translators are professionally trained and vetted in their specified fields. We work according to high ISO standards as we are certified by the International Standard Organization, which gives us the credit of being exceptionally proficient and highly competent.

Always Available
We are working with clients from all over the world and as such, we need to be available at any time. We have been working 24/7 since the beginning, and with us, you will always find an experienced project manager available to answer your questions and to give you the quote you were looking for.
Scandinavian translation services at their best
NordicTrans, one of the world's leading translation agencies, is specialized in Nordic and Scandinavian language translation services. Of course, we offer you translations from conventional languages, like English, but also into and from other European, African and Asian languages. We are the largest translation agency in Northern Europe, and that is because our primary focus is on providing accurate Scandinavian translation services at affordable rates.
Our Scandinavian translators are capable of meeting your every request. We can offer you English to Scandinavian translations, but also from any other languages. We are proud to be members of the International Standard Organization (ISO). They are always checking us, and our results and they are astonished by our growth in both number of quality translations, but also in the considerable amount of professional translators working with us.
We are proud partners of our more than 3000 native-speaking translators, from which more than 500 are Scandinavian native speakers. They can offer you Scandinavian language translation services from and into any language. Our purpose is to provide you with accurate output, for you to be satisfied with the translations and to contact us again with your next Scandinavian translation jobs.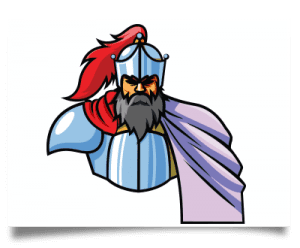 World's experts in Scandinavian languages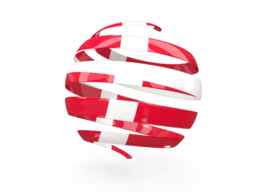 Danish
Denmark is one of Europe's country with a standard of living above average. They have managed to use the renewable energy resources in a high number. As a result, they have accomplished the performance of not being dependent anymore on foreign oil and resources; they can self-sustain themselves.
Denmark has over the years developed into a competitive service-based economy. It has been ranked 18th in the world regarding Gross Domestic Product (GDP) per capita, hence expanding into the Danish market would be a great move.
In Denmark, there are many multi-national businesses having clients in other countries, especially in areas like industry and production for export. The language should not be a barrier; whether you need translations from Danish to other languages or the other way around, we can always help you.
That is why we offer you and them, Danish language translations, from and into any other language. Our professional Danish translators take the responsibility of translating and adapting your documents or your website to the Danish market, and they do a great job at it.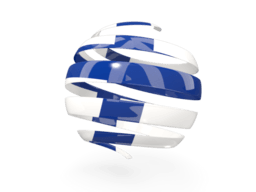 Finnish
The official language of Finland and a minority language in Sweden, Finnish is spoken by about five million people. Finland is the Scandinavian country that has had the fastest economic growth, and is an economically strengthened country, especially because of the Nokia era. In that time, because of the money flood on the market, all the businesses flourished and became multi-national companies and corporations. There was no looking back by multinational companies then, thereby enriching its economy all along. Because of the foreign network of both people and companies they are working with, all Finnish industries such as the ones in the chemical area, timber, paper, metal, electronics, and others, are in need of Finnish translation services, from and into any language.
The pouring in and investments from the world over called for seasoned translation agencies, and so we hopped on. We have been doing Finnish translations ever since 1999 and we deliver unparalleled services at unbeatable prices. If you have anything on hand that requires immediate attention, we are here to provide fast translation services at their best. Our personnel is waiting for your Finnish language translation jobs. Contact us now!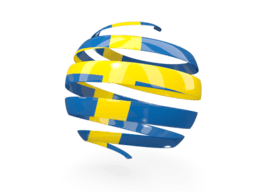 Swedish
Swedish is primarily spoken by around 10 million people mainly in Sweden and some parts of Finland. Sweden enjoys a position as one of the world's highly developed nations and is, economically speaking, one of the most stable countries. More than 50 percent of Sweden's businesses export relies on the engineering sector. Sweden is also home for some well- known companies like Ikea, Volvo, and Sony-Ericsson. They are multi-national corporations, and they work with countries from all over the world. Many other Swedish multinational organizations call for multiple languages as part of their corporate life.
We provide quality Swedish translations from and into any language. Our well-versed native Swedish translators have experience with the varying dialects of Swedish and therefore provide error-free, high quality and accurately translated materials. Head to us and avail our services if you are looking for qualified translators.
Norwegian
Norwegian is a North Germanic language spoken in Norway and is hence its official language. Norway, located on the west side of Northern Europe, is a country that enjoys the status of having the fourth-highest income per capita, due to its extensive reserves of natural gas, mineral, seafood, and hydropower, etc. It has many oil reserves, and it is in the first four oil exporting countries in the world.
Norway also has a huge export industry in contact with countries from all over the world and accurate translations from and into Finnish are highly needed. We, therefore, cater to such category of people to relieve them from any difficulty in communication. We are offering Norwegian translations that will help you grow your business on the international scale.
Contact us now! Our Scandinavian translators are eagerly waiting for a job proposal from you.
Accurate Scandinavian translation to English
While the world is moving forward at a fast pace and every part of it globalizes more and more, the importance of communication has been highlighted several times. There are numerous languages spoken all over the world and in order to diminish the barriers of communication so you can be out there in the world, anywhere you want, translation services are required.
To conduct trades and put the name of your company out there in the open for anyone to access, you need to get your website translated and if you are based in the Nordic countries, Scandinavian translation to English is the first step so that a large part of the people online can not only access your website but actually use it and understand your message too.
NordicTrans is the place for you if you are looking to get your documents or your website translated and localized in the best possible manner with high accuracy. We use native translators who are experts in their fields and we always use 2 linguists in order to get your document not only translated, but translated with high accuracy. We make sure that from documents to websites; all translations are handled by the right translators and are treated with the same care and attention regardless of project size.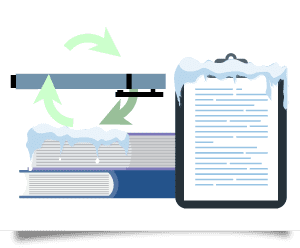 About Scandinavia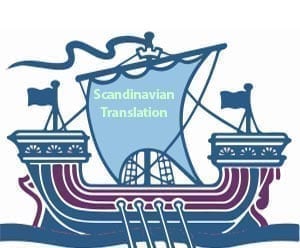 Scandinavia is a division of northern Europe, it consists of three countries on the Scandinavian Peninsula, Norway, Sweden and Denmark. Some authorities dispute for the addition of Finland on geologic and financial grounds.
The word Norden has also come into use to represent Denmark, Finland, Iceland, Sweden and Norway, a group of countries having similarities with one another and distinctness from the rest of the Europe. Scandinavia has a total population of over 24 million.
Weather
If we talk about the weather of Scandinavia then in most parts are mild and pleasant. Its weather varies from north to south and from west to east. Depending on your destination, travel weather may vary from one Scandinavian capital to the next, but sometimes it can be said that the temperate is sunlit and gentle in summer and a little colder than usual in winter. More extreme temperatures are found beyond the Arctic Circle.
Languages
The languages spoken in Scandinavia include Danish, Swedish, Norwegian, Icelandic and Faroese. These languages are normally classified into East-Scandinavian (Danish, Swedish) and West-Scandinavian (Norwegian, Icelandic) languages. Finnish belongs to the Finno-Ugric language family. Any company or individual speaking those languages needs to use Scandinavian translation to English in order to communicate with the rest of the world.
Culture
The cultural eccentricity of different nations can be comprehensive. Scandinavia with its entangled histories and changing boundaries can be characterized by inward-looking, externally significant societies that hold traditions close while accepting new people and ideas. Scandinavians value individual freedoms and place a high value on privacy, maturity, and tolerance. They play active roles in defensive and peacekeeping forces as members of NATO and the United Nations.
If you need fast, affordable, yet accurate Scandinavian translation to English or any other language, get in touch. We are able to handle any type of translation, be it a document, a website, an app, or a software suite that you need to have translated today, we can do it for you at an affordable price.