Birmingham Translation Services
Are you looking for a reliable UK translation company which provides accurate translations at affordable rates? NordicTrans, through its Birmingham office does just that. Although specialized in the Nordic languages, we are able to deal with any language, and both businesses and individuals have come to trust us over the years and keep on coming back to our Birmingham translation services office whenever they need to have their documents translated at fair prices. Come visit our office or get in touch online and let's talk about your translation needs!
Accurate translations for any need
Certified translation
Are you an individual looking for certified translation services in the United Kingdom? Is your document in Albanian or another European language and you can't find a translator to translate it for you? NordicTrans provides certified translations for personal documents from any language into English, translations that are guaranteed to be accepted by the UK immigration office.

Translation for business
Large and small businesses looking to expand their reach are in need of both legal translation and content adaptation to a specific market. We have specialized legal translators that can help you with your legal part, but also translators specialized in content adaptation and localization who can translate and adapt your message effectively to your target market.

Accurate and affordable
We treat our clients and their projects with the same care and attention regardless of project size. An individual looking for a translation of a birth certificate gets the same treatment a business gets when needing a 30-page legal contract translated in 4 languages. All our clients get highly accurate translations at some of the lowest rates you can find in the UK.
Translation Office in Birmingham, United Kingdom
Due to high demand for translations from and into Nordic languages in the UK, NordicTrans has a second translation office in Birmingham, United Kingdom. Located in the business center of Birmingham, our office is open 24 hours a day, 7 days a week, for your convenience. If you're in the area and want to drop your documents at the office, please feel free to do so at any time.
A few facts about our Birmingham translation services office:
Translation for business
Legal translation
Technical translation
Medical translation
and much more…
Our address is:
NordicTrans – Translation Services
4200 Waterside Centre,
Solihull Parkway
Birmingham, B37 7YN
United Kingdom
Phone: +44-121-31-482-53
E-mail: [email protected]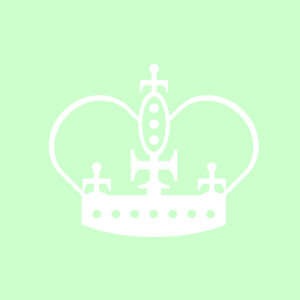 Birmingham translation services available 24/7
With over 17 years of experience behind us, we are able to help you with your translations, regardless of the languages or the specialization field of your document. We are specialized in Danish, Swedish, Finnish, Norwegian and Icelandic, but we also have professional translators available for any language combination you might need. Our live connection with over 25,000 translators gives us the ability to choose the perfect translator for you, native in your target language and specialized in the field, even if your document is a highly specialized technical or medical research.
We use our own designed project management software and we are able to quickly assign the best translator and proofreader to your translation project. As soon as the translation is done, a second native linguist will check the translation and eventually correct errors, if any. After that, our Quality Assurance team will check the translation for any inconsistencies and will deliver it to you along with a quality report.
You won't be able to find too many Birmingham translation services that are open 24 hours a day, including during the weekend, and we think that by offering our services around the clock we can better respond to your queries when no one else would. Contacting us is easy now due to the live-chat on our website, but you can also reach out to us by calling or sending an email. We'll always have at least one project manager available at any time, ready to answer all your questions or provide you with a free quote.
Quality translation services at the lowest rates in the industry
To put it simply, we have the lowest rates in the industry when it comes to translating from and into Nordic languages. If you need to further lower your costs, you also have the option of asking us to use CAT tools for the translation process. We'll be willing to assign experienced translators who work with different memory tools such as Trados Studio or MemoQ, among others, and you'll receive the translation in the format that you require.
Another thing that differentiates our Birmingham translation services from competitors is the fact that we don't charge higher rates during the weekend nor do we ask for higher fees if you want your translation done fast (the so-called rush fees).
They say size doesn't matter, and with us, it's true! We accept both small and large projects and we dedicate the same attention to each of them, regardless of the volume. With large projects, we can assign multiple translators at once to your project in order to meet shorter deadlines. With small projects, we can deliver the next day or even the same day (depending on the project). Always ask our project managers if you have special requirements in regards to your translation or expected deadline, and we will accommodate both.
Quality translation may be hard to find these days at competitive rates, but that is exactly what we do. With us, you have the assurance of a job well done, at a convenient cost. Join our over 2000 UK happy clients today!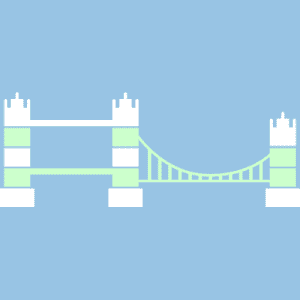 High quality Nordic translations
If you are living in Birmingham, this means you are living in the second largest city after London in the Great Britain. Birmingham contains beautifully diverse ethnicity. The city depicts so many cultural aspects. And with these cultures, ethnicities, language is one thing that keeps the people connected with each other. Belonging to different nationalities, people here are always engaged in a continuous traveling cycle. People from all around the world come to Birmingham for numerous reasons; the most common among them are education, career, business, and family.
To cater this need of language translation services, NordicTrans has settled its UK office in Birmingham. Our aim is to offer the best Nordic translation services therefore we make sure that your tasks for translation are handled with total concentration and attention by translators, editors, proofreaders and project managers who are responsible for one task at a time. Each and every one of your tasks is planned out well and then they are carried out with outmost attention.
Consequently, we can help you with your globalization projects. Our translators are competent to handle such tasks, due to their confidence and adaptation to your target languages. They are highly skillful and capable to take over the translation task with accuracy and responsibility.
Why should you choose us?
When a translation project is directed to us, we make sure to put up with it the most accurate level of translation that we can provide you with. The project is not only given away to any translator; it is literally planned and then a translator which is best for the assigned task is chosen. Our translators are not just natives and our criteria for determining their knowledge of the language is not limited to them being the nationals. We make sure that they have proven abilities and are proficient in their work. Competency and expertise are our foremost priority in choosing our employees.
Our project managers are always available to answer your queries related to the quote and proceedings of the project and they are always ready to answer all additional queries too. Because we are available 24/7 just to provide you with quality services and we make sure that a customer is fully satisfied before letting us handle the assignment.
Our delivery is prompt and free. We plan your project and everyone needs to keep to their deadline, and in the end there is no delay from our side. In case your documents are needed urgently, we work with the same high quality even in a rush and we don't charge you extra for this. Dealing with you throughout the week and still not charging you extra for weekends. So whenever you are looking for the best agency to translate your personal documents or legal or medical or academic documents, we are the ones who can provide you with high quality services and the lowest prices in the industry.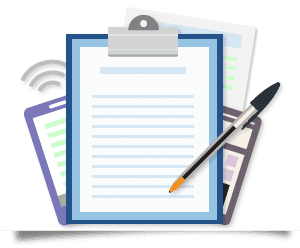 With our widespread online services at a global scale, we decided to open up a branch in Birmingham, UK. So, if you are in the city of Birmingham, you can come to us at any time of the day and any day of the week and request a translation for any document, in any language. We are also available online if you can't visit our office, and you can order with confidence. We treat all clients the same no matter if they order online or in person and regardless of project length.
What we have to offer? Our Birmingham translation services are available 24/7 to provide accurate translations at the lowest rates you can find in the UK. We are a leading Nordic translation agency and we strongly believe in developing a cordial yet professional relationship with our clients so that they can enjoy not only the best translation but also the best customer support. Our translators are professional and native linguists who have deep knowledge of the languages they translate in and we are including extra proofreading by a second translator into all our projects.