Over the years there are a lot of advancements that have taken place in as far as certified translation services are concerned. There are so many people who have been able to use these services for one reason or the other, and when you come to think about it, this does make you appreciate the need to work with professionals whenever you have some translation work to do. These days you have to embrace technological advancements when you need certified English translation services, and it is for the same reason that you have to make sure that at all times, you get none but the best translators working with you.
With the emergence of and the continued propagation of digital instant translation online, there are a lot of people who have chosen to take the short cut and use these alternatives. It is not a bad idea altogether, but there are challenges that would effectively render your search futile. In terms of certified document translation, you are certainly going to be best served when you have a team of real people working on your needs.
NordicTrans provides certified translation services for any personal documents you may need to have translated for immigration in the US or the UK. We have specialized translators for just about any language, we always keep in mind the regulations imposed by the law and we guarantee our translation will be accepted by the institution that required it. Get your translation in 24 hours or less, at a price you simply can't refuse!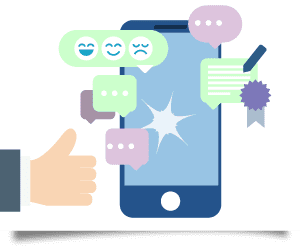 Why should you use our certified translation services?

UK certified translation
Our office in Birmingham, UK provides certified translation services for all your personal documents. If you are dealing with the Immigration Office and need to have your translations done fast, get in touch. Our translators are well aware of the requirements and provide a translation that will have no problems in being accepted anywhere in the UK.

Certified translation for USCIS
In the US and dealing with USCIS? Certified translations are required here as well. Our office in Coral Gables near Miami will handle the translation for you, and our translators will keep USCIS requirements in mind, so the translation will be accepted. Visit our office or order online, and you'll have your translation send to you in 24 hours or less.
Accurate translations
We have been in the translation business since 1999 and if there is one thing we've learned over the years it is the fact that accuracy plays the most important role. When you combine that with fast delivery and affordable rates, one company stands out from the rest: NordicTrans. Get in touch, order your translation and reap the benefits associated with it.

Guaranteed acceptance
Every project no matter its size goes through the same process: translation by a specialized translator, editing by a second translator, proofreading by a third. The rough translation is then sent to you for approval of names and only after that we make it look like the original, we do the certification and send you the final translation. We keep regulations in mind and give you exactly what you need. To top it all off, we guarantee that the translation will be accepted by the institution is was intended for!
Fast and affordable
So many different phases of translation require time, a lot of time. However, due to our highly efficient project management, we are able to quickly assign the right translators to your task so we can have it done fast. Due to the very same reason, we are able to keep our prices low, and you'll find we sport the lowest prices in the industry. We are also upfront about our rates, the price and delivery time in our quote remain unchanged. No hidden fees, no extra rates for rush or weekend projects.
Available around the clock
The need for us to be available day and night arise years ago and since then we are working in three shifts in order to be available to all clients, no matter when they decide to get in touch. With us, you will always find an experienced project manager at the other end of the line, ready to answer any of your questions, to give you a quote, or to inform you about the current status of your ongoing project. Try us out by calling or getting in touch by live chat, and we'll do our best to help you with your translation!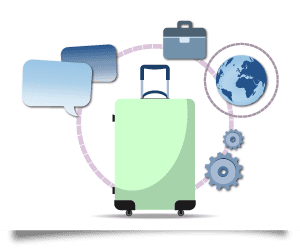 Certified Translations Done by Professionals
There is a good reason why you should use certified translation services done by professional translators. One of the reasons is the fact that you can't do the translation on your own, and even if you could, there is no guarantee it will be accepted by the institution the translation was intended for. For this reason, it is recommended to use a professional service like NordicTrans, which is aware of the latest regulations and will provide a translation that will be accepted.
Get in touch and you'll get:
  High Quality Services
  From any Language into English
  24/7 LiveChat Support
  Fast Delivery (24 hours or less)
  Lowest Rates on the Market
Quick and affordable certified translation for immigration
Ideally, certified translation for immigration is not just about getting the document translated from one language to the other, but the core concept behind it lies in making sure that you are able to get some really good work done, in terms of maintaining the context of your work. You have to understand that even if your work has been translated by the best of the professionals in the industry, it becomes useless if the context changes even one bit.
We have linguists who are natives of the regions and languages that we translate in; to make sure that context will be the last thing you ever have to worry about.
Certified Translation Services for Immigration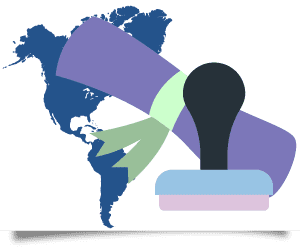 Immigration In United States
Need Certified Translation for USCIS?
If you plan to immigrate in the United States, you will need all your personal documents translated and certified according to USCIS regulations. Our translation office in Coral Gables can provide you with what you need: certified translation for any document, guaranteed to be accepted by any USCIS office or University in the US.
We use 3 linguists with every project where one translates, the second edits, and the last proofreads the translation. This leaves no room for errors or inconsistencies. In the end, the certificate you wanted to have translated will look exactly like the original, obviously, translated. Our certificate of accuracy follows strict immigration demands and will be issued with any translation for personal documents.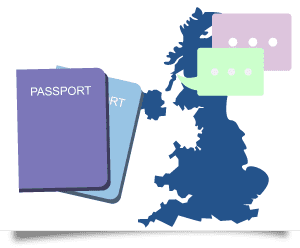 Immigration In United Kingdom
Getting ready for the UK Immigration Office?
Fallen in love with the United Kingdom and want to move here? Our translation office in Birmingham can help you with certified translations for any personal documents required by the Immigration Office. With us, you can rest assured your translation is in good hands and will be delivered in 24 hours or less, by email. We can also mail you a hard copy if needed.
The best thing is, you don't have to actually visit our office in Birmingham, although we would love to talk to you in person. If you can't visit us, you can order online. We are available 24/7 by phone or by online means and we are ready to answer any of your questions or to give you a free quote. You can pay online, and you'll get your translation in 24 hours.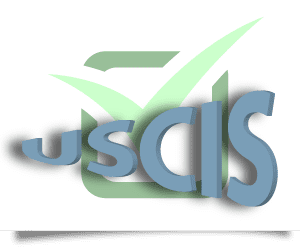 Cheap certified translation for immigration to the US
If you were thinking of immigrating to the US you've probably heard of USCIS, right? The abbreviations stand up for the United States Citizenship and Immigration Services. USCIS requires all your legal and immigration-related documents to be translated and certified before being submitted to them. Amongst billions of people, some candidates want to apply for U.S. immigration and for that all of them need to get their legal, birth-related or any other required documents to be translated in United States English. We offer such a service which can translate your documents in the right format and according to requirements so they will be accepted by the authorities.
If you need certified translation for immigration, our highly skilled staff makes sure the translations are accurate, and even the smallest details of the document are translated so that no detail or its meaning is missed. Birth certificates, marriage certificates or any other personal documents are looked through and translated by a team of 2 skillful linguists, who work on a single project. One of the linguists edits the translation done by the first translator and checks for any flaws or shortcomings, and together they provide an accurate translation. Our team also makes sure that the USCIS office will accept the translated documents and we guarantee acceptance at USCIS or other state-institution in the US or in the UK.
How does it look like, can I see a certified translation sample?
In case you want to see a certified translation sample, have a look at the next image, and click on it for a larger one. This is the certificate of accuracy, which needs to be issued with any certified translation, and it is done according to immigration requirements.
Unfortunately we can't give you a template for a birth or marriage certificate because there is no universal template available, each country has its own format. When we translate a personal document, we extract the information from the original, translate it, then add it back into the initial template. In the end, the translation will look exactly like the original, as required by the Immigration Office.
Ironically, turning the image of your certificate into an editable format, extracting the text and adding the translation into the template takes more time than the actual translation, even though the translation is checked by an editor and a proofreader. Despite that, we are able to deliver your certified translation for immigration in 24 hours, sometimes faster.