Dutch Translation Services
NordicTrans is inviting you to try our professional Dutch translation services. We are proud members of the American Translators Association (ATA). Our team is composed of more than 2,500 professional translators, from which more than 150 are native Dutch translators.
NordicTrans is now one of the world's leaders in the translation services industry and specialises in the Nordic languages translations, including Dutch. For anything you need about translations at the lowest rates, we always have you covered. Our services are available online, 24 hours every day including weekends, and with the highest quality at absolutely affordable prices.
Our company is a duly registered and accredited member of the International Standard Organisation (ISO). We provide high quality translations from and into English and any other languages our client will request for. Our translations are guaranteed with the highest standards of accuracy and quality, regardless of the type or size of the project.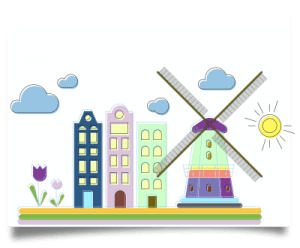 Accurate Dutch translation services
We provide accurate and qualitative Dutch translation services, professional Dutch document translation, technical translations and much, much more. Our agency is at your disposal every day, 24 hours. We also offer you the possibility to contact us through our online support center from our website. We are always keeping touch with the customer, and we guarantee maximum satisfaction. Our translation prices are affordable and easy to follow. We provide quality work for you for any business and personal use also. Any time you may need a translation, think of NordicTrans. We can meet your request.
Our translation team can manage to translate from any field of business and also for personal and historical use. Within our services you can find common languages, like English, but we also offer translation from Dutch into more than 100 different languages, from Europe, Asia, and Africa. Our agency is also the top translation company specialized in Nordic-European languages.
Translation services for any needs
We have in-house teams of professional translators, project managers, and proofreaders who are willing to work on your project no matter where you are and what time or day it is. Our web based project management system will give you easy access to your ongoing project/s online, along with the assistance of our customer service centre, ready to answer your every question.
No matter how big or small and how urgently needed the project is, our low prices are the same because we don't impose rush job rates or additional charges for projects done on the weekends. Our primary concerns are implementing quality assurance and providing our clients with the best translation service with fast turnaround times at super affordable rates. You can rely on the high standard accuracy and highest quality of our services.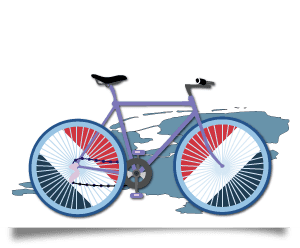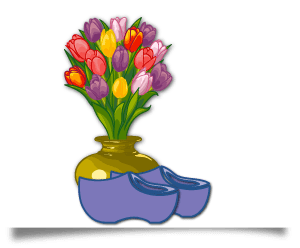 Dutch translation services available 24/7
NordicTrans is an agency with vast expertise in and from Dutch to English Translations, but also in more than 100 other languages. Our translation agency is at your disposal at any time. We have prepared for you 24/7 translators that can meet your every request. You can also contact us through our online support center, where you will find at any time a person capable of helping you with your translation.
We continue to innovate and improve our system, in order for you to benefit from professional, accurate and quality translations from and into your native tongue. Our vast translation agency network is periodically tested in order to keep up with the highest standards. You can benefit now from the various domains in which our Dutch certified translators can transcribe for you. We can proudly say we offer you 24/7 translations.
Certified Translation Agency
We are prepared to help you with any translation request day and night, all you have to do is to contact us via email, telephone, contact form or through our live-chat service. Our project managers will give you all the information you need starting from a free quote for our Dutch translation services and will be there to keep you up to date with the status of your project.
Our native Dutch translators can perform, but it is not limited in the following areas: Diplomas, Transcripts, Legal documents, Medical documents, Business Translations and Immigration Documents.
Our Dutch translations are offered in services like: Document Translation Services, Localisation Services, Software Translation Services, Subtitling Services, Website Translation Services, and more translation services. We cater to Dutch translation services for the areas of: Website and IT Related, Telecommunications, PR and Marketing, Press and Editorial, Media Communication, Legal, Medical, Industrial, Technical, Business, and E-commerce.
NordicTrans had always and will continually adhere to the highest standards and commitment of providing the highest quality of translation services that we've been serving our customers with for the past 15 plus years. Contact us right now, try the services we offer, and you'll find out the difference.
We have specialists ready to take on any task, be it a small document to be translated or a full website. Let us take care of you and your documents.