NordicTrans – Nordic Translation Agency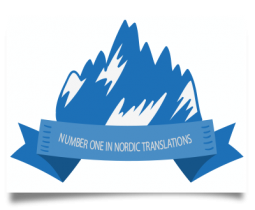 The City of London is always referred to as the place with a huge international flair. This is definitely the case when one takes a quick glance at the history of NordicTrans.
In Scandinavia, one of the most important events is the celebration of midsummer, in June. In 1999, during the celebration, a group of Scandinavians observed that, with all the tourists participating at the festival, translation is highly needed and came up with the idea of forming an international translation company. NordicTrans was born following that idea.
Some 15 years later, we are a well known Nordic translation company focusing on the Scandinavian languages.
NordicTrans is a market leading Nordic translation agency in UK and USA specialising in all Nordic languages
Like most companies, we started off small with a group of five people. Several years later, we are now a proud member of the International Standard Organisation (ISO) working only with native and in-house Scandinavian translators.
Customer Success Stories & Translation Testimonials
"I absolutely love this site! Working with other countries sometimes I need some translating done and need it done quick. Nordictrans.com is always ready day or night to translate for me and have it done at lightning speed. A great deal all around! Highly recommended"

Tosh Taylor
"@NordicTrans thank you for your "really working" quick website chat, digital offer, perfect job. A recommendable translation service!"

Diltra-Dilek Yazıcı
"I needed to reach a broader audience with my manuscript so I turned to NordicTrans for help. I assumed it would take a ton of work to get the job done but the NordicTrans project management staff was so helpful the process flew by without any issues. They were working all day, every day to make sure my project came in on time and it was incredibly impressive. My manuscript is now available in Finland, Norway, Germany and Sweden! Sales have skyrocketed and I couldn't be happier. Thanks a lot guys!"

Tracy Freese, Author and Founder of HomeofWealth.com