Legal Translation Services
Legal documents are extremely important for both businesses and individuals, and they need to be treated with care and attention. Same goes when it comes to translating such documents, therefore it is highly important to select the right provider of legal translation services. If you ever need translations for legal documents, NordicTrans is always there for you to provide high quality, accurate translation services for any legal documents, for businesses and for individuals, at affordable rates.
Why would you use our services?
Legal translation for any document
Whether you are a company needing to have translations for your contracts and patents or an individual looking to translate his personal documents for immigration, we can do it for you. Professional translators, editors and proofreaders specialized in the legal field may be hard to find for some languages, and things get worse when it comes to Nordic languages. With us, you don't have to worry about that: we have resources for any language and we can deal with any legal documents.

Confidential and secure
We are aware of the fact that some documents are highly confidential in nature and need to be dealt with in the most secure way. We ensure full confidentiality and security for all your documents, no matter what they are, including for legal documents. All our translators are required to sign a non disclosure agreement before they start working with us, and we always take measures to further increase the security. We can also sign a non disclosure agreement for any documents you may want to send our way.
Certified or notarized
While we also do normal translations, in general, legal documents require translations that are either certified or notarized. We provide both of them if required. Notarized and certified translations are available for both US and UK, and won't cost an arm and a leg. In fact, despite only providing high quality output, we sport some of the lowest rates in the industry for any type of translation, be it for legal, medical, technical, business or any other type of documents.
Legal Documents We Translate
NordicTrans employs highly qualified translators with extensive knowledge in the legal field in order to provide the best possible legal translation services for the following documents:
  Contracts
  Patents
  Legal Marketing Documents
  Legal Tax Documents
  Court Documents
  Privacy Policies
  Wills or Deeds
  Personal Documents
Some Of Our Clients
With offices in the US and in the UK, we are able to provide translations for legal documents in both countries, and here are just some types of clients we are working with:
  Law Firms
  Legal Departments
  Global Corporations
  Small Businesses
  Medium Businesses
  Accounting Companies
Legal Consultants
Individuals
High quality, affordable, fast legal translation services
For the best legal translations it would be a brilliant idea if you were able to discuss the things you need with the people who are providing them for you. This will actually make your work and ours easier. Share the context that you need to be covered in the legal translation services that you are looking for, and we will be able to come up with the right solution for your exact needs.
Our highly qualified team not only comprises of some of the best translators with extensive experience in the legal field, but we also use a strict workflow where different linguists are in charge with editing and proofreading the translation, leaving no space for errors. Even more, special care is taken in this case and we know legal projects require precision and hard work. The accuracy cannot be risked or compromised neither can the quality be overlooked.
Time is another factor that plays an important role in our lives, and we can't afford to lose time waiting for services to be delivered. We know that most of your projects are urgent, and we make sure that your translation, although going through so many steps, is delivered as fast as possible. We also work around the clock, including during the weekend, and requesting a translation on a Friday evening, to be delivered first thing on Monday is far from impossible with us.
Legal translation services, although highly specialized, don't have to be too expensive. We are able to provide translations for any legal document, from and into over 100 languages at an affordable price.
Why is NordicTrans the perfect option for you?
We are sure that no one would ever want to mess up with their legal documents. Legal implications and complications are very delicate matters. Documents which have their importance legally are often connected to the very significant aspects of people's lives. Documents such as birth certificates and marriage certificates are only a couple of examples, there are numerous papers related to all areas of life which are legal in nature. And most of the information in such documents is private and confidential. We understand the demands and the situations when you might need these documents translated and we are able to help you with accurate translations fast, and at some of the best prices in the market.
The level of difficulty doesn't matter when it comes to getting things done. Over the years, our translators have reached a certain level of perfection that no one can question their expertise. Especially when it comes to legal translation services, only specialists are assigned to handle the task. Our experts strive to deliver the best services; they always keep themselves updated with the legal requirements in order to produce better translations every time.
Our efficient systems allow you to contact our staff anytime around the clock. If you want your work in an urgent situation it will be delivered to you strictly following your deadline. And another good thing about our services is that we charge affordable prices, we don't charge you any extra for rush hours or for work needed to be done over the weekend.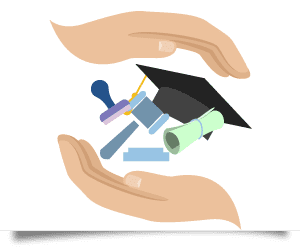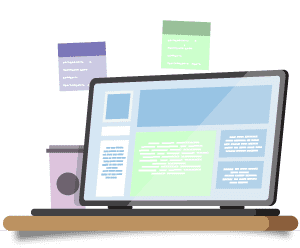 Legal document translation online
You hear the word legal and you immediately know that it's important. Legalities have always been a critical subject among all areas of life, yet translations are even more crucial. Legal translation services are required all around the world for infinite reasons and people are always in search of the best translators. Here, at NordicTrans, we make sure that we give our clients quality translation services no matter if it is a business document or a personal one. We comprehend that people often get distressed in times of legal challenges and we would never want our clients to feel the same way while looking for a translation services provider. So we want to be there for you whenever you need such a service.
Our expert translators are fully qualified in providing legal document translation online for any documents. If you need any help with your legal documents translated and you don't know which way to follow, you can get in touch with us and we'll deal with all of your requests effectively and immediately. Our live chat option is always there for you. Our correspondent is always ready to address any issue that you might have. Our staff will respond to your queries as soon as they receive it.
Not willing to use our legal document translation online option? You can visit our offices if you are in the US or in the UK at any time, and you'll get the same high quality services as you'd get online. So next time you need any legal translation service, you have us at your disposal, just a click away!
The importance of knowing what to ask for
Time and time again we have come across people who do not understand why they are being charged what they are being charged. This makes work even more difficult because such clients cannot appreciate the need for the service that they are receiving. When you are looking for legal document translation online, one of the most important things that you are supposed to do is to make sure that you get nothing but the best providers to do it for you. Other than that, you need to get a good and clear understanding of why you are paying for the services that you are paying for.
To be honest, legal translations are things that you should never take for granted. The results that you get from this work will go a long way in determining the course of whatever you will be using the translations for. It is for this reason therefore that you need to make sure that you look for legal translation services that will be worth every time and resource that you spend on it.
When you are looking for someone or a company that can provide legal translation services for you, it is always necessary that you look into the prospect of getting a provider that understands your needs. To do this, you should first explain to them what you need, and the nature or the manner in which you need to have this done. Most of the time people fail to provide the appropriate instructions about what they need, and this pretty much makes life even harder for those who are supposed to assist.