(Last Updated On: June 20, 2020)
A Nordic translation provider is a good pick when it comes to doing translation services for Nordic languages. Nordic languages such as Danish, Swedish, Finnish, and Icelandic are difficult to translate if not done by a professional but once it has been done by a trusted translation agency who has experience in doing translation services can be easy since you can trust them to do more.
Why use a Nordic translation provider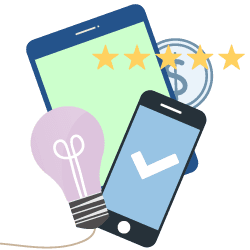 One good benefit of using a Nordic translation provider is that they have natives who can translate for you. It is better to have natives do the translation because they know more vocabulary than other English translators. Another benefit would be because these translation companies have professionals and highly- experienced people who can do the work at a shorter period of time because they have been trained to do so. Thus more work can be done in a day, which is a good thing if you have a lot of documents that are needed to be translated. A Nordic translation company provides more options for your much needed services, not only for documents but also for video translations. These companies also have capable video translators who know the native languages so it can be a good option for you once you need services like this.
Using a Nordic translation company is also a good choice because it can be found online, so you do not have to manually hand over the documents to the establishment because you can do so via email or fax. This kind of company can also be trusted since they are experts of the language and they know the languages and how to translate them correctly and efficiently, unlike other translation services that are not certified to do the translation jobs of their clients.
If you need accurate translation services in a hurry, head over to NordicTrans. Professionalism and transparency is our key to success. Our experience has taught us a lot and we have learned from our mistakes. We have evolved through time and the growth of our agency has been possible due to the trust of our clients which they have put into us.
Our translators are very efficient at their work and we believe in saving the time of our clients and our team too. We work really hard to deal with deadline timely. It is very important to follow deadlines in this business. The translation business is usually working in a rush because most of the services needed by the clients are urgent. This is why translators are needed more and more in the market. This world of globalization is half dependent upon the translation business and we are proud to say that all our business clients and individual clients have always been happy with our document translation services.
NordicTrans is really speedy and charged when it comes to document translation. Why is this? Documents are needed urgently in so many cases and it is important to be on time with the translation. We are providing rush services and don't have any extra charges for urgent tasks. We believe that providing high-quality services and being punctual with deliveries is the best way to stay connected with clients. No matter where you are, just contact us and we are available for you as we work internationally too.
Nordic Translation Provider: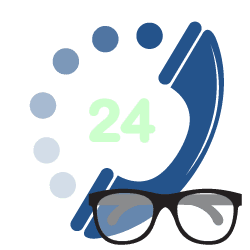 If you are in need of Nordic translation all of a sudden, you will try to do it yourself. But the translation will have to be one hundred percent accurate if you need it for official business. Maybe you take help from the internet or your bilingual friend and manage to translate the document, but this is not something that you can do regularly. If you are in a business where you regularly need Nordic translations, then it is best to get in touch with a reliable Nordic translation provider.
For your long term translation needs, a Nordic translation provider like NordicTrans will be the best choice. NordicTrans has a lot of native translators in its team who understand the complexities of Nordic languages and can translate them with ease. These translators not only know Nordic languages but they also have years of experience in the field of translation which is why they understand how translations work and can take care of your translation needs.