(Last Updated On: July 28, 2020)
Society may look like a simple entity to people, but its detailed study will prove otherwise. There is nothing simple in the lives of the people who make up a society. There is a reason behind every social action of people. They do things to get the approval of their society and avoid doing things that will put them in a negative light. The most interesting aspect of social life is culture. People from different regions and beliefs have their own unique cultures. But just like people, cultures come in contact with each other and keep on changing throughout history. One thing that people forget to consider is that culture is not limited and influences every aspect of society.
One of the overlooked countries for business is Australia. Since it is not in any of the famous regions like the Americas and Europe, a lot of people don't realize its true potential. But the good economic conditions and high quality of life make this country one of the best places in the world for companies. Although foreigners can't open shop in the country straight away, the regulations are still pretty flexible, and anyone can get their company registered without any trouble.
However, it is one thing to get the state's approval and another to win the heart of your target audience. It is also worth remembering that the success of a company is not only dependent on a good marketing strategy but also effective communication with employees and investors. But when you are working in a foreign country, you will have to learn about their workplace ethics so you can adjust accordingly.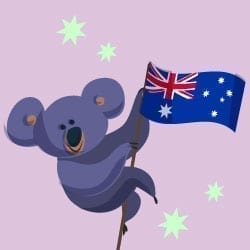 Business Culture in Australia:
Culture is evident in every aspect of human life. But a lot of people don't realize the role it plays in business. You cannot succeed in foreign territory without learning about the local business culture. Without learning about it, you will end up offending your employees and partners on the first day. So, unless you want to make a poor first impression, it is better to educate yourself beforehand. It will not only help you build good relationships with your employees and investors but also make them realize that you are truly committed to succeeding in their country.
Important Aspects:
Here is what you should commit to your memory if you are planning on starting a business in Australia:
Although punctuality is a good habit to have, some business cultures don't put a lot of value on it. Australia, however, is different. People of this country do not tolerate tardiness at all. No one would be willing to listen to a leader if they are never on time. So, make sure you are always on time in professional settings. If you are chairing a meeting, it is better to arrive a little early so you can begin the proceedings on time.
Before starting serious discussions, you can set the mood by engaging in small talk with the participants. However, you should only stick to asking impersonal questions. But if it is your first meeting with your investors or employees, they will be interested to learn about your credentials. So, be prepared to present a brief history of your career.
In many countries, business discussions are kept strictly formal. But in Australia, inserting informal language in business discussions is pretty normal. Don't be alarmed if you hear someone casually swearing during an important discussion. This is not considered inappropriate in this country. In fact, you should try adding a bit of humor to the conversation to keep up with others.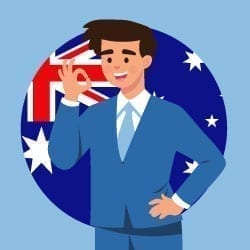 The position is Not Important:
In Australia, using a position of power as leverage is disliked greatly. They do not give special importance to people of power. Even in meetings, anyone is allowed to give their input regardless of their age or position in the company. Do not think of it as disrespectful if someone younger than you decide to oppose your idea. Democratic practices are the norm in Australian businesses.
If you think you can persuade Australians by using pushy tactics or applying pressure on them, then you would be wrong. They do not appreciate such tactics at all. In fact, if you tried to pressurize them, they may very well decide not to work with you at all. Instead of using pressure tactics, present them with logical solutions. If you can back your idea with numbers, you will be able to win everyone's vote of confidence.
You must introduce yourself by stating your full name. However, as previously stated, Australians prefer the informal language in their business discussions, which is why they will address you by your first name. You will be allowed to do the same too. This may be difficult to adopt for those who are used to addressing people by their last names. However, you can start by not getting offended when people refer to you by your first name in company meetings.
A lot of factors come into play when someone decides to start a business. But a strategy that considers all the aspects of the business culture can help people succeed. Do your research if you are planning on starting a company in a foreign country. Learn as much as you can about their culture, so you don't end up embarrassing yourself. Only by familiarizing yourself with the native culture can you get anywhere close to achieving success.