(Last Updated On: January 4, 2021)
Swedish Video Translators, Check List of Delivering a Good Video Translation
Media is the best way of conveying information to people. It succeeds in engaging people's attention by being entertaining. And while they are enjoying the content, people also end up learning a few things by the media. Both as a form of entertainment and as means of communication, the use of media has been around for centuries. Before they could write, people went around telling stories that became parts of different cultures. Folklores are still famous in many cultures and they get passed from generation to generation. After that, and before inventing paper, people used to write on stone tablets. They took anything they can use to preserve stories.
But once paper came into our lives, things changed drastically and we never looked back. Paper brought newspapers, books, and magazines in our lives. It gave companies the chance to advertise on pamphlets and banners. Our inherent desire to keep finding better solutions for everything didn't let us stop at paper. Once computers came along and written word became digital word, the scope of advertising expanded too. Today, almost everyone has an internet connection. Social media websites have billions of accounts. And that's why the most feasible way to connect with target audiences is through the internet.
Computer has not only given us digitally written massages but also the ability to share videos. YouTube has more videos than a person can watch in a lifetime. They cater to a wide range of audience. Whether you want entertaining films or educational ones, promotional or informational, you can find them all on YouTube. And if you are a creator, you can easily upload your videos on the platform without any charges. These tools offered by the internet has made advertising easier for companies. Connecting with people, however, is not only about making accounts on social media, but also creating unique content to keep your audience interested.
Video Translations:
A lot of people may focus only on the English videos on YouTube but that doesn't mean there isn't any content available on the platform in other languages. In fact, English is only one of the top ten most popular languages on the internet. Our world has more than 7000 languages. But majority of the earth's population speak 20 languages. Which means connecting to people is easier if you focus on the top 10 or 20 vernaculars. They can expand your reach to almost everyone on the internet and with that your business can excess parts of the world that would have remained alien to you otherwise.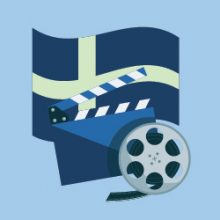 Spoken by ten million people, Swedish is one of the most important European languages. It shares close ties with Danish and Norwegian and the three are mutually intelligible. The cultures of the three countries are also associated with each other. Sweden is a great place for starting small businesses. The market offers room for growth and the tax laws promote healthy competition. But what happens when a small business becomes successful? It must be expanded to attract new clients, right? That involves translating and localizing advertising content.
When it comes to Swedish videos, they can be translated for any number of reasons. Sometimes a business wants to reach out to more people and sometimes a content creator wants to make their movies available for a wide audience. In either case, video translation can greatly help in increasing the scope of a material.
Check List of Delivering a Good Video Translation:
There are many things that must be considered when translating a promotional film. Because the interpretation of moving pictures is a lot different from those of documents. If you are a Swedish video translator then here are the things you should check off from your list before you send back the translation to your client:
Create Global Content:
In order to make a video suitable for all audiences, it should be written in a global language. That means the video shouldn't contain information that is offensive to any group. If you are involved in the writing process of a video then you can take care of these factors. Otherwise, you can ask your client to make the content as user friendly as possible.
Translation, But Also Localization:
When you are interpreting videos, it is important to keep in mind that no translation can be carried out without the help of the culture. Localization means the act of interpreting something according to the culture of the target audience. In this way, the resulting media is in accordance with the values of the people it is designed for. Some practices that are acceptable in one culture may not be acceptable in another culture and that's why this needs to be kept in mind when translating a video.
Keep the Speed in Mind:
When you translate from Swedish to English, the text will become shorter but the length of the video will not change. So, you must write your interpretation in a way that it matches the speed of the video. If the audio and video are not in sync, that will leave a bad impression on the viewers. These little things are what differentiate an experienced translator from an inexperienced one.
Delivering a good video translation is not impossible as long as you keep the basics in mind. When you make the translation suitable for the audience, you will have succeeded as a good Swedish video translator.