(Last Updated On: September 29, 2023)
Administrative divorce problems when you are married with a foreigner
Administrative divorce is a procedure that allows married couple to bypass court ruling and dissolve their marriages in a streamlined and uncontested process. The administrative divorce is faster and less expensive than the normal method of separation because it lacks involvement of the court. It is usually reserved for couples that have no children. It is usually preferred by parting couples because it is swift and straightforward. Parties do not need to have a ground to sever their marriage for this type of divorce. Their application for uncontested divorce will be approved as long as they mutually agree to end their marital consortium. The couple is required to appear at their local registrars upon filing their case unlike contested divorce which is done inside the court.
In cases of administrative divorce the two parties agreed on the separation. It means that important matters including division of their property and debt, custody of any children, and payments of child support and/or spousal support are already agreed upon by both sides. The type of separation is processed in any state and there is no special procedure or form for an uncontested divorce. Applicants also need to file for separation, answer the complaint, and reach for an agreement before entering the final order to dissolve the marriage. Just like conventional divorces, the process also needs to follow state divorce laws and local procedures for the dissolution of a marriage. Its only difference for an uncontested divorce is that the "reaching agreements" phase (which can often be long and expensive) is already over.
An uncontested divorce is much advisable for couple without children. Things will get more complicated if the couple were married for a longer time because the assets and debts that they acquired. Kids can also hinder with the process of separation. Other states have strict policies on mandatory child support and complicated computations for child support.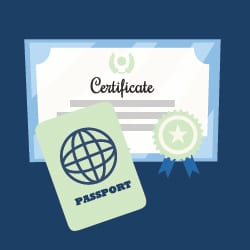 Do you need to hire a lawyer for administrative divorce?
The services of a lawyer are not required by the law in separation cases. Petitioners can represent themselves during the proceedings. However, it is always advisable to hire one when filing to split-up. Other couples prefer to share an attorney that will handle their petition to save cost. We should keep in mind that lawyers can only represent one party because of their ethical obligations. It is therefore advisable for both sides to hire their own lawyer.
The couple might need the services of a lawyer after they have reached an agreement on all material issues. They need and attorney to finalize the documents and ensure that the law will recognize that your marriage is over. It might help petitioners in saving thousands of dollars in post-judgment costs.
Reasons for hiring an attorney for administrative divorce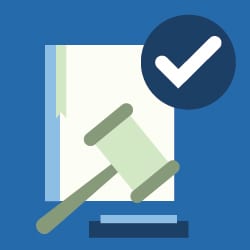 Emotions are still high during the separation process. The life changing process requires clear mind and strong emotional backbone even though both parties have already agreed to end the marriage. A neutral party like a lawyer might help ensure that ou are not making emotional decisions that you may later regret. Lawyers can help you stay grounded and make decisions that are in your best interests.
A lawyer can also help the couple in meeting the deadlines of the states where they filed the separation. Just like in contested divorce, administrative divorce also needs to meet certain deadlines to keep the petition moving forward to the ending of their marriage. Failure to meet deadlines sometimes leads to the dismissal of your case which will cost you additional amounts to re-file your petitions.
Having a lawyer assures that your voice is being heard and that you are getting a fair shake at what you worked so hard to acquire during your marriage. It is also important to hire a lawyer in knowing all of the issues that may come up in the splitting-up. Hiring an attorney helps in getting better draft for your final order. It ensures that the draft covers the issues and decreasing the risk of going back to court.
Divorce from a foreign national
Other nations have their own separation laws. Other nations allow administrative or uncontested divorce while others don't. Usually people travel to other countries as they seek international separation to quickly end their marriage. People who are married to a foreigner need to learn the rights and responsibilities that you have under international family law. Under the Convention on the Recognition of Divorces and Legal Separations, separations also are generally recognized as valid across national boundaries.
In other nations, the separation will not be granted if it appears that one of the spouses did not have a fair opportunity to assert his or her rights during the separation proceeding. Other nations also might not recognize the separation if the spouses were citizens of a state that did not allow separation at the time.
In Thailand, marriage with a foreign national could be ended with a separation once they're marriage was registered in the country. Parties need to be physically present to make a personal declaration before the officer of their intent to separate. Their type of separation is advised for both parties are amenable to split and if they have no issue as regards marital property sharing and child custody.
The foreign party needs to translate the divorce decree in English for his or her benefit. It must be legalized in the proper office and they need to visit their embassy to check if their decree needs to be filed or reported.