(Last Updated On: July 28, 2020)
There are more than seven billion people in the world which is why it is impossible to get to know every single one of them. But luckily for us, people can be divided according to their nationalities or cultures for the purpose of study. We can learn about a group of people by studying their culture. No matter where people go in the world, they will continue to practice their culture. This is why we can study a culture in various ways. When it is being practiced in its native region and when it surfaces in a foreign land are two good examples of where to study culture.
When people visit a foreign country or move there for good, they continue to practice their culture, which proves that more than one type of beliefs and customs can be celebrated in one community. Countries with heterogenous populations are proof of this. We don't have to be limited by our thinking when cooperation brings us so many benefits. Many states prove every single day that it is completely possible to survive in a society with people who don't hold the same beliefs as you or practice a culture different than yours.
The best way to study this is in populous countries where a large number of people reside in the same region while being divided in smaller communities at the same time. All of them hold different beliefs and still decide to stay together. It is also worth noticing how different things affect cultures like religions. There are many aspects of a culture and all of them affect the lives of people. For instance, the language spoken by the people of a culture also changes as the communities grow and become different. A culture is not the only thing that accompanies a person when they go to a foreign country, the language does too.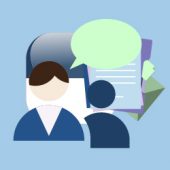 This Southeast Asian country is made up of islands. It is the world's biggest island country and the 14th largest by land area on earth. It has over seventeen thousand islands and a population of two hundred and sixty-seven million people. The world's most populous island Java is a part of Indonesia and houses more than half of the country's population. Due to the population living on various islands, there is cultural diversity in the country. In fact, the cultures practiced by the population are so diverse that the country does not have a singular set of customs and values.
The term Indonesian culture does not refer to anything. When it is mentioned somewhere, it either means the culture practiced by the majority or the combination of all of the values celebrated in the land.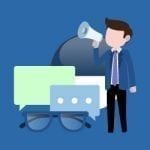 The linguistic diversity is no different in Indonesia. More than seven hundred languages are spoken in the country. But there is only one which is officially recognized by the state and that is Indonesian. None of the regional tongues are recognized in the constitution. But that doesn't mean that other tongues don't have a huge number of speakers. There are plenty of languages in Indonesia which have significant number of followers.
Indonesian is the lingua franca of the people living on different islands. But it is not commonly spoken by Indonesians at home. Indonesian is the language of the state and the administration. It is also the tongue in which books are published. It is also the means of communication in the education system. News and entertainment content are also released in Indonesian.
Javanese is the most spoken tongue in the country. Most people speak it at their homes as their first language. It is the tongue of the Javanese people who live on the Java island. Javanese is spoken in central and eastern parts of the island. Sundanese is the second most spoken tongue in Indonesia. It is spoken by at least 15% of the population of the country. The Sundanese people reside in the western part of the Java island and most of them speak Sundanese as their first tongue. Other famous tongues spoken in the state include Madurese, Minangkabau, and Buginese. Majority of the seven hundred living languages in Indonesia have less than half a million speakers. In fact, most of them only have a few hundred speakers, which is why they are not much known outside of their native regions.
The official language of the state is a standardized version of Malay but it is also heavily influenced by the regional tongues. The influence of Javanese and Sundanese on it can easily be noticed. Other tongues which have influenced Indonesian include Sanskrit and Arabic. This proves that the tongue has some old roots and makes for an interesting study. For linguists, this country is a heaven. They get to learn about tongues with as little as a thousand speakers and figure out how they work.
The islands are also fascinating for those who want to study human societies and how they survive in smaller groups. One can notice the various things that connect people and help them stay together in such a diverse environment. Many may tell you that religion is the biggest factor behind the unity of the population but strong family relationships also play an important role. The overall behavior of the population of this country is that they like to live with their families and value all kinds of relationships in life.