(Last Updated On: July 28, 2020)
You can find natural beauty anywhere in the world, but a lot of it has been covered by political instability, crimes, and corruption. Our world is filled with a lot more horrors than we are capable of witnessing at times. Most people have the hatred of a minority in their hearts, and some hate all the minority groups equally. These are dangerous times to live in and better solutions are not in sight for the most part. However, there is still hope for those who really seek it.
A lot of poor countries in the world have some of the best tourist locations, but unfortunately, their governments focus more on exploiting the nation instead of improving the future of the state. There are good places in developed countries too but even they are not the kind of states people would want to immigrate to if they had any better options. Racism, crimes, and terrorism has divided the world and it is slowly losing all the good values.
However, there are still a few countries that people look at and know they will be the best place to live in. A country that is not racist and doesn't discriminate between people on any basis is an ideal place to raise your future generations in. Although the world has slowly become more intolerant and impatient, there are still those who practice tolerance and patience regularly. These are the people who make it look so easy and act as an example for the rest of the world. Some people might think that such an environment and crowd are stuff of dreams but in truth, it is reality in a part of the world. Nordic countries are where the magic happens and people get to live a beautiful life full of happiness and free of worries.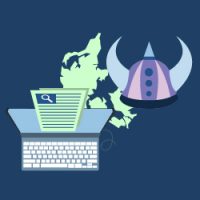 In Northern Europe, a region is known as the Nordics. It is divided into five sovereign states: Denmark, Finland, Norway, Sweden, and Iceland. Greenland and Faroe Islands are also part of the region, both of whom are a part of Denmark's kingdom. There are also Åland Islands, part of Finland, and Svalbard archipelagos, which belong to Norway. Scandinavians and Finns are the biggest groups in the region. Nordic countries share a lot of similarities with each other. All the customs and traditions of the Nordic culture are followed by the residents of each state in the region.
How Similar are Nordic Languages?
The languages spoken by the people of the Nordic region are also pretty similar. Five of them are North Germanic languages and descended from Old Norse. The proximity meant that the vernaculars had each other to get influenced by and as a result, did not develop too many differences. However, that does not mean that they are all completely the same. They are given the status of independent languages because of the many differences between them.
But it is also a fact that they are similar in many ways. Here is exactly how similar the Nordic languages are:
Danish, Swedish, and Norwegian, three of the most spoken vernaculars of the region are mutually intelligible. Icelandic and Faroese also used to be similar to the other three Nordic tongues but they have developed a lot of new features over the last thousand years.
The extent to which Danish, Swedish, and Norwegian are mutually intelligible differs depending on the location. Also, the spoken intelligibility is not the same as being able to read a written vernacular. Danish is more difficult to understand for both Swedes and Norwegians because of its unique pronunciation. The counting system also makes it harder to understand Danish.
Another interesting point about these three is that sometimes dialects are harder than the neighbor language. For instance, for a native Swede, it will be a lot more difficult to understand a dialect than Norwegian. Danish may present a problem but it will still come above a dialect.
The similarity between the three is most evident in writing, which is why a non-native speaker can see it too. However, when it comes to the spoken word, only the natives can fully understand it. Sometimes, even they have problems with fully comprehending something but they still have a better chance than non-native speakers.
Swedish is considered the easiest Nordic language because it has the simplest features of both its sisters. It has a phonetics similarity with Norwegian, which means the two sound quite similar. It has a simple grammar like Danish, which makes it super easy to learn the rules. This is why most enthusiasts prefer to learn Swedish over the other two.
One thing worth remembering is similar does not mean same. So, if you hear a word in Swedish which is similar to something in Danish, don't assume the two to have the same meaning. Such a simple misunderstanding can destroy your relationship with someone. Which is why it is better to be aware of slang words and new additions to a vernacular before giving your opinion on a sensitive matter.
Nordic countries are the best places in the world to live. They have some of the world's best per capita income and they also offer civil liberties to their citizens. They often appear on the world happiness index and are also known for being the most peaceful places on earth. There is no reason why anyone wouldn't want to live there and learn about that beautiful culture.