(Last Updated On: September 29, 2023)
In life, it is important to give people respect and not only because you want them to respect you but also because it is the right thing to do. If you disrespect people on a regular basis, that says more about you than them. You wouldn't be able to make friends and maintain healthy relationships. Even your family members will try to avoid you if you don't treat them the right way. But how do we let others know that we respect them? There are different ways of doing that.
Showing Respect:
In some languages, there are different words for addressing people. Some are for addressing elders, which are also considered more respectful and can be used to address people younger than one's self. Other languages have different formal and informal ways of addressing people. You can use the formal one occasionally to show your friends how much you value them. There is also the tone of our voice that lets people what we think about them. If we speak politely, not only will it show our manners, but also lets them know that we think highly of them.
But these things are suitable with people who know you to some extent. It will be difficult to show other people your thoughts about them same way. However, the most difficult situation one can be in is when visiting a foreign country. You wouldn't know if they prefer to be addressed in an informal way. What if you speak politely and they think you are being condescending? These worries can keep you up at night when you are visiting another country but they reach their peak when you are moving to a different place for good. Going to a new place for a week is stressful enough, imagine deciding to stay there forever. It sounds like the stuff of nightmares.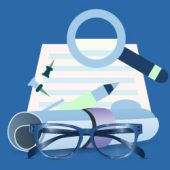 However, there is no reason to give up hope. If you really want to show your new country men that you respect them and their culture, find out all there is to learn about them and then make your best effort to not offend them. Although English has become a pretty common language around the world and people visiting different countries get by with its help, it is not always a good idea to rely on it. For instance, if you want to show the people of your new country that you value them, how about learning their language? You might think that's too much of a commitment, but let us remind you that learning a new language is not as difficult as you think it would be.
Top 10 Tips About How to Learn the Danish Language Easily:
If you are moving to Denmark and need a solution of your language problem, the following tips will help you learn Danish pretty easily:
Begin with the Basic Words:
You won't build up your Danish vocabulary in a day, or even in a week. You will need time, effort, and practice to get somewhat fluent at speaking the language of Denmark. However, during the learning period, you should learn all the basic words. For instance, the words for yes and no, thank you and sorry, please and no worries, are the ones you should learn right at the start.
Notes, A lot of Them:
Taking notes will help you like nothing else. Whenever you learn something new, put it down. In order to increase the effectiveness of this trick, use sticky notes too and put them on your room's walls so you end up looking at them frequently and revise your lessons without even realizing it.
Read Newspapers:
No matter which language you are learning, reading newspapers in it will help. The written Danish is a lot different than the spoken one but being able to read it will help you understand it when it is being spoken around you.
Use Your Phone:
You can never have enough notes, so you use your phone to write down the new Danish words you learned. You can also find out a Danish learning app and try it to see if it works for you.
Danish Media:
If newspapers are not your thing or they are not proving to be enough for you, try watch Danish media like movies and TV shows. When you get invested in the story, you will be able to pick up new words more easily.
Children's Books:
One of the best ways to learn Danish is by reading children's books. They have easy words and simple grammar, so picking up Danish from those books will not be a problem.
Join a Community:
Find a Danish learning community and try to talk there in the language you are trying to learn. They will correct your mistakes and help you learn in a better way.
Talk to Danes:
Talking to a native will not only help your pronunciation but also improve your Danish. You will be able to pick words from their conversation.
Start Speaking:
Even if you haven't reached a level of perfection, start speaking Danish. You will be able to notice your own mistakes and rectify them in the future.
Be Patient:
Learning any new thing requires patience but when it is a difficult language you are trying to get a grip on, you will need to be extra strong. However, as long as you give it time, you will manage to succeed.
So, try to learn Danish language by following the above-mentioned tips so you can talk to Danes in their language when you move to their country.