(Last Updated On: April 15, 2022)
Translate Japanese
If you are looking to translate Japanese (Romaji) into English, you may be surprised at how difficult it can be to find someone to do the job of the accurate translation. Japanese (Romaji) translators in the U.S. must have not only fluency in both Japanese and English but also the expertise to convert from one language to another and make sure the meaning of what they're translating comes across clearly. Even though there are many translation agencies in the U.S., it can still be very hard to find someone who offers English translation service and does it well.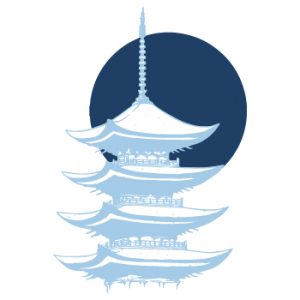 What is Romaji?
Romaji is an alphabet used to write Japanese words using Roman letters. It's often shortened to just romaji, although there are other spellings of it such as romaja or rōmazi and they all mean basically the same thing—so feel free to use whatever spelling you prefer! Romaji is similar to Kana, but Romaji uses Latin characters instead of Hiragana and Katakana scripts like Kana does.
Half-width katakana, hankaku katakana, is a type of katakana on a computer where each letter is tall and thin, compared to full-width katakana. Characters into katakana: In half-width katakana, there are no forms of characters with combined dakuten or handakuten. Instead, the dakuten or handakuten are represented by a separate character that has the same width as one katakana character.
On the other hand, there is no half-width version of the hiragana characters.
Where to find Japanese translators
Translation agencies with experts specialize in Japanese translation and are available for hire; these companies will provide native speakers for translation who can speak Japanese, Japanese history, culture, geography, etc., and should be your first port of call if you need Japanese translation from English or vice versa. However, if you're looking for someone more specific—such as a person fluent in both English and Romaji—then it can be harder to find such individuals unless you know exactly where to look.
What should you know before hiring one?
Have you ever thought about translating something from Japanese to English but didn't have any idea where to start? Or maybe you've wanted to hire someone else to do it for you, but don't know what to look for when searching online? Never fear, because there are plenty of places online where you can find Japanese/Japanese Romaji translators who are native speaker but speak English fluently too and know how to translate Japanese into perfect English.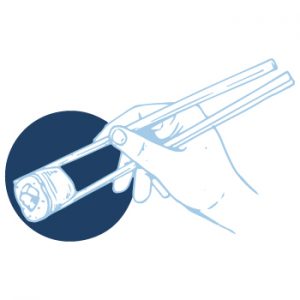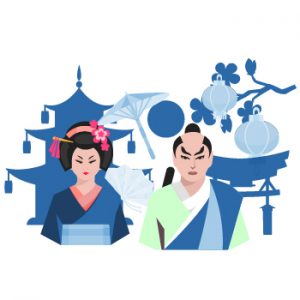 When should you get one?
Romaji is most often used as a tool for learning Japanese, but it also has other uses—Japanese translations, for example. As many businesses begin targeting foreign markets, including Japan, it becomes essential to have access to romaji translators and translation services that are affordable and accurate. These experts can work on documents, advertisements, websites, or products that need to be translated into Japanese or Romaji. If you are planning to visit Japan, you must read this guide: Tools to use when traveling in Japan without knowing Japanese.
What we recommend
If you need translation services for Japanese or Romaji to English, you have many options at your disposal. But if you're looking for top-quality, accurate translations, we suggest contacting a handful of agencies that offer this language combination. One thing to keep in mind: do not try doing Google searches for Japanese translators—the ones you find will most likely not be qualified and are more likely to take advantage of your ignorance about language translation services that provide good work. Also, don't ask friends or associates who aren't versed in language translation.
11 Top-Notch Japanese Translators that can be used on your mobile device:
1) FluentU lets you experience the language as it's actually used by real speakers.
2) Romaji Desu website is both a kana to romaji translator as well as a kana to English translator, making it especially useful for those focusing on spoken Japanese.
3) J-Talks Kanji to Hiranga: Simply paste your kanji phrase and select "Convert" to be taken to your input sources. You'll be shown the romaji and English definition of the kanji right away. To view the hiragana, just click on "Kana" on the upper left-hand side of the screen. It's as easy as pie.
4) Jisho: You can search for translations by drawing kanji or by verbally saying a word or phrase.
5) Google Translate: Google Translate is pretty notorious for not being the best at properly translating Japanese kana into English. However, this massive app deserves a spot on our list purely for the fact that you can translate anything simply by pointing your smartphone camera at it.
6) Japanese Dictionary Tangorin: A classic translator ideal for learners.
7) Linguee English-Japanese Dictionary: Provides word-for-word translation options for you to construct the sentence translation yourself.
8) Japanese English Dictionary and Translator free: Unlike most similar translators, this translator also features British English support for UK-based learners out there.
9) Japanese Translator Offline: An app that'll work offline.
10) Rikaikun and Rikaichan for Firefox are incredibly handy extensions for Japanese learners who need an on-the-spot translator.
11) Japanese Dictionary Mazii: It features multiple languages to translate Japanese into.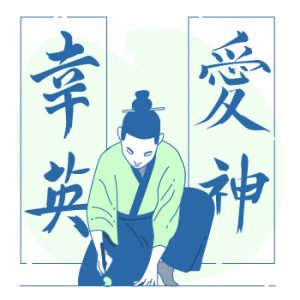 Old Norwegian language dates back to the 11th-14th century. Norwegian is a Germanic language derived from Old Norse. The first recorded texts in Norway date back to roughly 860 A.D., during a time when Norway was under Viking rule.
The Japanese language is one of the most difficult language. And Romaji is a type of Japanese language. English language speakers can use this website "www.romajidesu.com" for translation into Japanese. The input accuracy of this website is excellent. It will give a satisfactory Romaji translation. One thing to note here is commonly used Google translate cannot provide accuracy of the entire sentence you want to translate.