(Last Updated On: April 13, 2022)
North Germanic Language
The Norwegian language is a North Germanic language which is the national language of Norway. It is one of the Scandinavian languages. Norwegian dialect is commonly divided into four main groups, Northern Norway, Central Norway, Western Norway, and Eastern Norway. Norwegian may seem like an exotic language to those who don't speak it, but in fact, there are many similarities between Norwegian and other Western European languages like English, German and French, as well as some Scandinavian languages such as Swedish and Danish. That said, there are many interesting facts about the Norwegian language you might not know! Here are 10 of them
1) Norwegian grammar is simple
Norwegian grammar is easy to learn because there are no complicated verb conjugations, gender rules, or articles to deal with. In fact, it's one of Europe's most straightforward languages in terms of morphology. Nouns and adjectives only have two forms — one for singular and one for plural — so you don't have to worry about memorizing different versions of each word.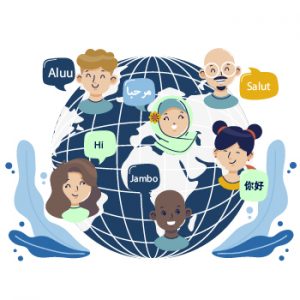 2) Nynorsk and Bokmål are the two official written forms of Norwegian
Nynorsk and Bokmål. In addition, there are several unofficial written forms of Norwegian, including Riksmål, Høgnorsk and Riksmål/Høgnorsk as simplified forms.
3) Norway was once a nation of seafarers
Norwegian sailors and fishermen had traditionally played a vital role in European exploration, trade, colonization, and emigration. The Norwegian merchant marine is currently among the world's largest. The Norsemen used their famed longships to explore westward as early as the 10th century and as far east as Constantinople in what is now Turkey.
4) Gender equality in Norway started in 1901
During the 19th centuries unmarried women in Norway were not expected to work until there is an extreme financial crisis at home. But women started becoming more independent over the course of the late 19th centuries. Norway was the first country in Europe to introduce full gender equality. From an early stage, Norwegian government made sure women and men had equal access to health care, education, and politics.
In 2001, Norway passed a law stating that 50% of public limited company board members must be women. Since 2016, there has been a requirement for 40% of each sex on public limited company boards and also in certain private companies.
5) The sun shines on Norway more than any other European country
Norway, one of the Nordic countries, sits on the west coast of Europe, meaning it has more direct exposure to the sun than many other countries. Norway is known as 'The Land Of The Midnight Sun'. With not many clouds in sight, the sun shines brighter on Norway than any other European country. It is famous for its season of Northern Lights occurring between September and March.
6) The written word first appeared during the time of the Vikings
These early writings were primarily poems, with a range of dialects spoken throughout Scandinavia at that time.
7) Norway has three official languages
Bokmål (or Dano-Norwegian), Nynorsk and Sami. Norway also has Swedish speakers. Norwegians usually speak Norwegian to Sweden, and a swede usually speaks Swedish to Norwegian, and both understand each other fine. So Swedish can be considered as co-official language of Norway.
8) Norwegians drink the most coffee per capita worldwide
That's why Norway is known as a land of coffee. In fact, Norwegians drink up to 5,5 kg of coffee per capita each year and by far are leading in drinking three times more coffee than any other nation.
9) Oslo contains more restaurants per capita than any other city in Europe
Oslo, Norway's capital city, contains more restaurants per capita than any other city in Europe. To top it off, it also boasts more Michelin stars (three) than any other Scandinavian country. While New York City has 3.2 restaurants for every 10,000 people, Oslo has an astounding 15 restaurants for every 10,000 people!
10) Per capita consumption of chocolate in Norway is second only to Switzerland
At almost 11 pounds per person each year, chocolate is popular with Norwegians. They're even developing their own unique Norwegian brand of chocolate, called Kvikk Lunsj (pronounced quick lunch), which has been a favorite of children and adults alike since 1917.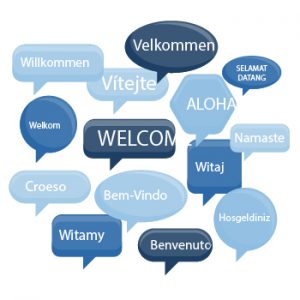 Some additional facts about Norway
1) By the 21st century, Norway became one of the world's most prosperous countries with oil and gas production accounting for 20 percent of its economy.
2) During the Iron Age, various Germanic tribes migrated from Scandinavia to East-Central Europe. This included the Rugii, Goths, Gepids, Vandals, Burgundians, and others. The Rugii might have originated in Western Norway (Rogaland).
3) The Svalbard Archipelago, situated in the Arctic Ocean north of mainland Norway, is one of the few places in the world where you can see Polar Bear in the wild.
4) Bouvet Island in Norway is the most remote island in the world. Another island, Jan Mayen is a Norwegian volcanic island in the Arctic Ocean, with no permanent population.
5) The period from 1905 to 1914 was characterized by rapid economic expansion in Norway. From about the beginning of the 20th century, Norway's immense resources of waterpower provided a base for great industrial expansion.
6) Norway is not a member state of the European Union (EU). However, it is associated with the Union through its membership of the European Economic Area (EEA), signed in 1992 and established in 1994. Norway had considered joining both the EEC and the European Union but opted to decline following referendums in 1972 and 1994. European Union-Norway cooperation is based on shared fundamental values and underpinned by our common heritage and history Norway provides funding to 15 European Union countries in Central and Southern Europe through the EEA and Norway Grants. The European Union and Norway also enjoy a very close and active cooperation on foreign and security policy issues which brings together all the 27 European Union Member States and three of the European Free Trade Association (EFTA) countries.
Norway and the European Union share similar views with regard to sustainable development, as well as the need to promote the green economy, including by ensuring a green recovery from the crisis engendered by the COVID-19 pandemic.
7) Haakon, the only son of King Harold V and Queen Sonja, is the crown prince of Norway. During the 13th century, under Haakon IV Haakonsson, Norway became a regional power, extending the king's rule to Greenland, Iceland, the Faroe Islands and Shetland.
Executive government: Executive government power is exercised by the Council of State, the cabinet, led by the Prime Minister of Norwegian government.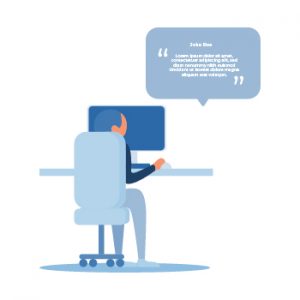 8) The only informal region of Norway that is not clearly defined is the Central Norway. The central Norwegian area of Trondelag has its ideological capital in Trondheim, founded by Viking king Olaf Tryggvason in the 10th century and the seat of Norway's power until the 13th century.
9) During the 14th century, In 1349, the Black Death spread to Norway and within a year killed a third of the population and reduced the population to half by 1400.
10) The early 11th centuries is often taken as the end of the Viking Age.
11) A frequently asked question about Norway is that was it ever ruled by the British government? The answer is No. In fact, pretty well nowhere on the continental European mainland has been ruled or controlled by the British government.
12) The end of Kalmar Union: The Kalmar Union lasted until Sweden rebelled and became independent in 1523, under King Gustav I Vasa. At the same time, Norway sank to the status of a Danish province (1536). The Kalmar Union was a personal union between Norway, Denmark and Sweden – which at the time also included much of modern Finland – under a single crown.
Norwegian, by native speakers, is used by some 95% of the population as a first language. Norwegian, the official language of Norway is one of the Nordic countries. The Norwegian language forms a dialect continuum, there is four main Norwegian dialect, meaning that different dialects of these languages are mutually intelligible to some extent. What makes the Norwegian language so special is that it is the easiest language and learning Norwegian makes learning other Scandinavian languages much easier. Bergen dialect is a dialect of Norwegian used in Bergen, Norway. It is easy for Norwegians to recognise, as it is more distinguishable from other dialects. Bergen dialect is significant as it's quite important to understand different dialects if you want to become very good at Norwegian.
Old Norwegian language dates back to the 11th-14th century. Norwegian is a Germanic language derived from Old Norse. The first recorded texts in Norway date back to roughly 860 A.D., during a time when Norway was under Viking rule.
Norwegian is a working Nordic language. It has four main regional dialects. It may seem like a weird foreign language for those who don't speak it but is actually the easiest and most straightforward language in Europe.