(Last Updated On: May 13, 2021)
Culture defines how people of different communities regulate their everyday life. Language is one of the important aspects of culture. Even if a lingo is famous at some point but it dies too. Hence, a language dies when it doesn't have even a single native speaker left around the world. A very good example of this is Latin which was one of the popular languages of their times. But it has not any native speakers left today. However, many languages are on the verge of extinction with increasing globalization. Up to half of 7000 languages are known as the rarest languages. Hence, they are in danger of becoming extinct languages. The majority of them are dying out because they are less necessary in the modern world.
Almost 6000 living lingos are on the endangered list. According to the estimate, 50% of the languages will be become extinct by the turn of the century. Hence, tongues are much more than sounds and alphabets. It's about holding onto the culture, the songs, the history, the stories, connected with it. It is sad to see a language dying. When a language dies a world associated with it also dies. Hence, we need to preserve languages. Thanks to the modern technology and efforts of the UN that some of these could be saved from dying. The endangered language program created by the UN is working for the preservation of these languages. However, if you are also curious to find more about these mysterious tongues? And in which parts of the world, they are spoken? This article has got you all covered.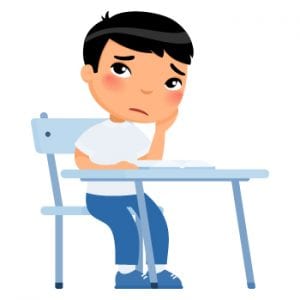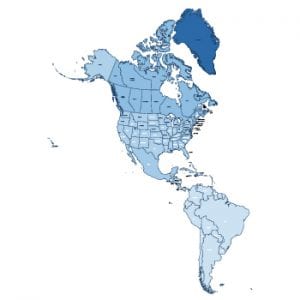 Reasons why languages die
Here are some of the reasons why languages die:
They have only a few elderly speakers left.
Because the young generation refuses to speak to them.
There is limited and insufficient material for the education of these languages.
They are not given equal importance to the common languages of the modern world.
Children of the speakers of these languages find no interest in their mother tongue. Hence, they prefer to learn the dominant language of their country.
What is the most rarest language?
There are many but the rarest language is Njerep. It belongs to Mimbiliod languages that are the branch of larger Benue–Congo languages.
Who speaks it?
Njerep is native to Cameroon and it has already become extinct there. Hence, only four individuals are left in Nigeria who speak it. Experts have already declared it extinct. There are very few chances of survival of this language. However, the youngest person still speaking the lingo is 60.
Top 11 Rarest languages
Kus Dili (Turkish bird language)
It is one of the most uncommon lingos in the world. It has no alphabets which is why it is called bird languages. Hence, it is made up of melodies and loud whistles. In the Modern world. mobile phones are replacing its need. 
Who speaks it?
The small village Kuskoy of Turkey has only a small number of people who speak it. Hence, The number of people speaking it is not clear. UNESCO, consider it as a language that needs protection. 
Liki
This lingo relates to the Sarmi-Jayapura Bay languages. It is also known as Moar. Hence, it is believed to have mixed origins. It has developed from the North New Guinea, Eastern Malayo-Polynesian, Western Oceanic, Malayo-Polynesian, Central-Eastern, and Austronesian languages. It was very popular and famous once. Hence, it was spoken by the indigenous church officials.
Who speaks it?
People who live in the islands off the coast of Sarmi, Jayapura Kabupaten, and Sarmi Kecamatan in the Papua region of Indonesia speak this lingo. However, only 11 speakers of Liki are remaining. 
Kawishana
It was once a very popular language. Kawishana is an Awarkan language. Hence, it is native to Brazil and is spoken near the Japura river. The list of living languages of Ethnologue(2017 edition) doesn't include Kawishana anymore. 
Who speaks it?
There is only one documented person remaining who speaks the language.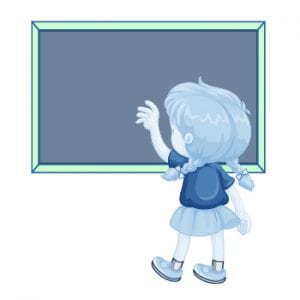 Chemehuevi
It is a part of the Numic language branch and belongs Uto-Aztecan language family.
Who speaks it?
It was spoken in the southern regions of Nevada, the U.S Midwest, northern parts of Utah, Ute, Southern Paiute, Arizona, and Colorado River in California. In 2008, only three remaining fluent speakers of Chemehuevi were left.
Paakantyi
It belongs to the Australian aboriginal language. Hence, only a few people still speak it in regions alongside the Darling River.
Who speaks it?
There are only 2 to 24 speakers left of Paakantyi. Some schools in Australia are trying to reintroduce it to the younger generation.
Lemerig
It has also some other names such as Saar, Bek Leon, or Päk, Lem. Lemerig is a mix of about four dialects. All of these are extinct now.
Who speaks it?
Northeastern coastal villages, in the Vanua Lava island, used to speak this language widely. Hence, people of the Torba province of Vanuatu, in the southern region of the Pacific Ocean also speak it. Australia is its closest neighbor. Hence, it has only four fluent speakers left today. Vera's or Mwotlap or both are the tongues that people speak in these areas today.
Chamicuro
Chamicuro is a traditional language in Peru. Hence, some other names for Chamicuro are Chamicolo or Chamicura. There is a written document available for this lingo. The dictionary has most of the words that include names of animals. Some of them are a dog(ma' nail), horse (kawali), duck (pato), chicken (polyo).
Who speaks it?
Children prefer Spanish so they do not learn this language. Hence, only two known speakers of Chamicuro are remaining.
Tanema
Tanema is a Malayo-Polynesian language, oceanic and central Eastern language. Some other names for Tanema are Tetau, Tetawo, or Tanima. Hence, it is already near extinct. The people in the province of Temotu have a village Emua where people speak Tanema . Teanu and Pijin (Pisin) are the two languages that have replaced Tanema. However, they are becoming increasingly popular languages in the area.
Who speaks it?
Out of an ethnic population of 150 people, only one speaker of this lingo has left.
Taushiro
It is a language isolate that people of the Tigre River the Aucayacu River, and the Ahuaruna River tributary, and the Loreto region in Peru speak. Some other names for Taushiro are Pinchi or Pinche. The ethnic population consists of only 20 individuals. Hence, there are little or no chances of survival. It is going to be extinct soon.
Who speaks it?
There are only 10 former speakers of Taushiro while using their fingers. A fluent speaker of Tuashiro is only one.
Sarsi
Hence, It relates to the Navajo tongue. Sarsi has no written system. It is an oral language. However, there are no records available of it as a written language.
Who speaks it?
People of the Tsuu T'ina tribe in Calgary, Canada speak Sarcee or Sarsi. 170 people in 2011 speak Sarsi.
Dumi
Dumi is a part of the Kiranti branch of the Tibeto-Burman language family. Hopupo Bro, Lsi Rai, Dumi Bro, Sotmali, Dumi Bo'o, and Ro'do Bo'are its alternate names. Some books and written record of Dumi is available. Hence, It one of the least spoken and rarest languages.
Who speaks it?
People around the Rava and Tap rivers in the Khotang District in Nepal speak Dumi. There are only seven remaining speakers of Dumi according to current data.