(Last Updated On: May 12, 2021)
Dealing with death certificates and other complicated paperwork can be both difficult and emotional. Always leave the translations of such important matters to professional and accurate translators. Hence, ensure yourself before doing that anyone you trust is not worth it. It is good if you go for certified translation. Poor translations or handling can result in complications or issues. In order to receive the correct translated document, choosing the correct translation services is necessary. Professional privacy and courtesy are also important in such personal matters. Hence, choose the agency which provides all these things. In this article, we are going to discuss how much important death certificate translation is. We have gathered some tips for you on how to choose the right translation agency.
What is a Death certificate?
These are legal documents issued in many countries when the individual dies. This document is issued by a doctor, certified medical petitioner, or from a government agency. Hence, the purpose of the certificate is to clarify the deceased state of the person. As well, it declares the date, time location, and cause of the person's death. It is needed as proof of a person's death. However, they are of great importance. Many significant decisions depend on them. There are many reasons why to translate it into another language. Issues of life insurance compensation to inheritance depend on this document. Wrong translation service may result in a delay of these important decisions. However, the document should be in a language that the concerned decision-maker could understand. Immigrants must have the documents in the language of the destination nation.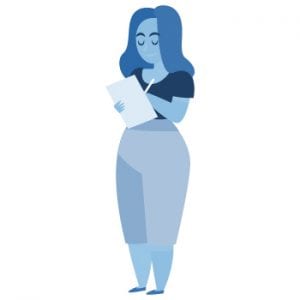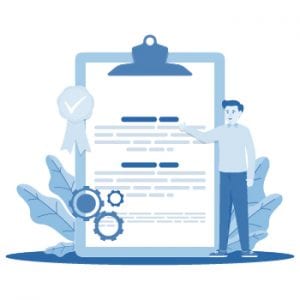 When is a death certificate is required?
It is important for the following circumstances:
For immigration purposes
For obtaining inheritance
It gives the information of genealogy or family history
As evidence that person has passed away
To access deceased will
What Is Important When Translating Death Certificates?
It is important to translate the document if the deceased person has passed away in any of the foreign countries. If the person has residency or citizenship in any other country with other languages, then is required to settle the estate of a deceased person. These documents are necessary to deal with the deceased's property in any foreign country. However, it is also necessary for the immigration process of the family. Provision of incorrect documents in such matters results in considerable delays. Here's a little example to make it more clear for you.
If the death certificate of your previous spouse is in French. Hence, you want to marry a U.S citizen then according to immigration requirements, you have to provide evidence of your past spouse. The document will have to be translated into English or the native language of the destination country. Some other incidents that require translated document:
For legal proofs and evidence of a parental relationship
Re-marriage application process
During submission of immigration application paperwork for someone who has passed away
If the status of any deceased familial member is required in any paperwork
In case of emergency passport or in a situation of life or death
During submission of paperwork on behalf of any family member, whose spouse, child, or any other relative has passed away.
If you're looking for death translation services, check out this page.
Tips for choosing professional translation services
We have covered here some tips for choosing the right language translation services. The rest depends on you! make a good choice.
Look for recommendations
When you are looking for translation services, see that if they are worth their recommendations. However, try to choose services that are recommended by the academic and government agencies.
Search for a certified translation agency 
Different countries and regions have different kinds of certifications. This will indicate that the death certificate translation agency has a base level of quality. USCIS acceptance and other academic or government institutions such as the American translator's association are the best options.
Read the reviews
Check the reviews of the past clients. See their opinion and how they rate the experience with a certain organization. Hence, this is very important before you trust your family's well-being or personal documents to any agency.
How to notarize the death certificate?
It is a vital part of the process to get your document notarized, to be able to submit the document. These legal documents are notarized by the "custodian of vital records". Notary signs the translation certificate and then you can submit it along with other documents. Hence, it is the first vital step of the translation process.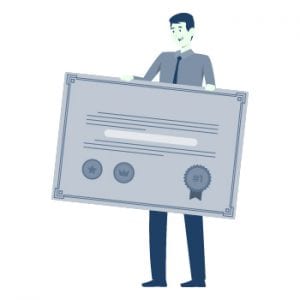 Professional translation providers
We have gathered some of the best-reviewed translation services for your convenience. Let's in-depth look at the services and client satisfaction that they provide.
1. Tomedes
This is the best professional translation agency. However, they are providing high and quick services at very low rates.
Their translation clients have satisfactory feedback regarding their services.
They have a large team of professional language translation providers.
Their translators have command of a wide range of language Hence, they can provide your work between any language pairs that you want.
2. Click for a translation
It is one of the most trusted online service companies. Hence, their foremost qualities are reliability, accuracy, and customer support.
They provide simple processes and effectively deliver the work of their clients.
Their certificate translation process makes it better understand. They guarantee error-free 100% accurate work.
This agency has academically skilled translators drawn for a global pool of translation
They provide services in 100+ global languages. However, people from all walks of life can afford their services.
Their services are accepted by the government worldwide. They give you peace of mind and satisfaction. Moreover, to ensure the quality and accuracy of every output, they have a team of academically known and degree holder members.
3. The Spanish group
They are providing high-quality translation services. It is a certified translation agency and makes the process very simple. Hence, they have all the qualities that you always wanted in a translation service provider.
They create an easy and seamless process. Hence, you can trust them with all kinds of legal documentation.
You can make choose them as your first choice because of their excellent services.
4. Cinch translations
They have a team of translators who is highly qualified. Hence, they cover up to 90 global languages.
All the translators have qualified degrees in their respective language pairs.
Each translator has at least 5 years of experience.
You can trust them with such personal matters. Hence, they have a reputation to be your first choice.
Conclusion
Legal documents like birth/death certificates are of great significance. They play a vital role in many important processes of your life. However, issues ranging from inheritance issues to life insurance compensation require these documents. Settling of the extents of the deceased and re-marriage in case of death of spouse also require this legal documentation as evidence.
Hence, the translation of these documents plays important role in immigration processes. There are many agencies providing these services. Always try to choose the one that is trustworthy for handling your personal affairs. Keep in mind that poor services will affect the process times. As well, it causes delaying of the processes.
We can provide you with important death certificate translation services. With a 100% acceptance rate at the USCIS, you can use our certified translation for immigration purposes as well.