(Last Updated On: July 28, 2020)
Every field has its own problems, and that is something you will realize once you enter adulthood. When you start working for the first time, you may not notice the problems straightaway. But once you have spent some time in your field, you will begin to see the issues everyone faces. It would take you years to find the solutions to every problem, and you would wish you had discovered the issues earlier. It isn't easy to get to the bottom of things on your own. However, if one expert makes a guideline, it can help everyone in the field.
The language industry has many branches. Accuracy is important everywhere, but it is also the thing that gets underrated the most. In some branches of translation, clients don't realize how important accuracy is. Translators that spend years perfecting their skills and becoming experts in their field also have to tackle the problems that are common in the industry. Some challenges affect everyone equally, regardless of their experience. The easiest way to tackle these challenges is identifying them. Once we know what the issues are, we can start creating strategies to resolve them and get things back on track.
A very important branch of the language industry is technical translation. Experts in this field deal with user manuals, terms & conditions, guide books, etc. They have to make sure that the instructions a creator sends with their product reach all the customers in languages they can understand. This is the only way corporations can make sure that their products are being used properly. It is the duty of a company to provide its customers with all the relevant knowledge about a product they bought. Without that knowledge, people won't be able to make the best of their purchase.
It is the job of the technical translator to convey these important messages about the usage of a device or a product to the consumers. They have to translate the documents in a way that the reader understands all the technical terms. The responsibility to tell the consumer everything about a product falls on the shoulder of a technical translator. If they do not do a good job, they will affect the relationship between consumers and corporations.
What Are the Challenges in Technical Translations?
Like every other professional, a technical translator also has to face plenty of challenges. Here are some common issues that affect those who work in this field:
Latest Terminologies:
The world is changing very rapidly, and sometimes, it can be difficult to keep up with it. Just like there is a new meme every week, there are also unique terminologies being introduced in the world of technology every other day. Modern inventions are not the only thing we are rolling out multiple times a year. The terms we use to define new advancements also change. A technical translator has to stay up to date about terminologies. But they will have to learn the latest terminologies in two different languages. And if there is no relevant term in the target language, they should be ready to create one too, with the approval of their client.
Cultural Aspects:
People think that cultural style does not have to be kept in mind during technical writings, but they are wrong. A technical document also has a style unique to the culture of its readers. For instance, if there are pictures in a manual or discussions about food items that are prohibited in a certain culture, the translator should replace them with culturally appropriate images and topics. If cultural aspects are not taken into account, brands can end up offending their target audience.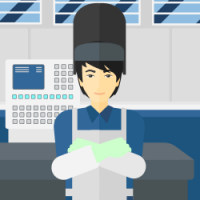 Legal Implications:
One of the challenges technical translators face is the legal aspect of manuals and user guides. If there is an error in a user guide, it can lead to property damage or injury. A customer can sue the company for sending them incorrect information, or selling them a faulty product if they are not sure about the true cause of the problem. In either case, it can be a huge blow to the company and will affect the customer too. In order to avoid such problems, the translator will have to make sure there are no errors. Even if there are any mistakes in the original document, they should fix it to avoid problems.
Lack of Theoretical Understanding:
If an inexperienced person is handling a technical document, they will lack a theoretical understanding of the subject matter. This will prevent them from translating the document accurately. Language experts that are familiar with technological terms and understand the field quite well are the only ones who can carry out a perfect translation. They should have at least basic knowledge about the field and improve their understanding of it through a regular learning process. This is quite helpful because the lack of understanding can lead to an incorrect translation of a technical document.
There are a lot of ways in which things can go wrong for a company. However, no firm would want to lose the respect of their clients, so they try their best to make sure it never comes down to that. When companies work hard to provide their clients with the best results, it plays out pretty well for them. Companies that care about their clients become the first choice of many people. So, get loyal customers by providing them with accurate translations of your technical documents.