(Last Updated On: July 28, 2020)
Everyone loves traveling, but if you don't plan your trip properly, you won't be able to enjoy it. One of the biggest issues people have to face when they are visiting a foreign country is the language barrier. Although English is the lingua franca of our world, there are still a huge number of people who can't speak it. And anyone who wishes to travel to different locations and learn about various cultures, they will come in contact with languages that they aren't familiar with. Although it is fun to learn new languages, no one can study all the vernaculars of the world. This is why people have to use tools when traveling to a different country so they can communicate with the natives without having to learn their language.
Traveling to Japan:
Whether you are a lover of anime or the pop industry of Japan, you will want to visit the country at least once to experience the culture firsthand. There are also museums and parks in Japan that can make any nature and history lover happy. The country is one of the best places to visit in Asia. However, in order to understand the culture of Japan, you will have to communicate with the people of the country too. But if you don't know Japanese, that can be a problem.
The people of Japan love their culture and language. Even the ones that know English don't speak it often. This is why you won't have much luck trying to find an English speaker in the country for conversation. However, this shouldn't keep you from visiting the country altogether. Humans have to face many obstacles in their lives, but they are pretty good at finding solutions for those problems.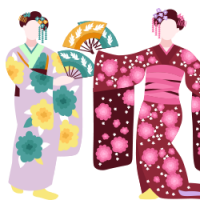 Tools to Use When Traveling in Japan Without Knowing Japanese:
The best invention we were blessed with is our smartphones. They help us at every step of the way. Our lives have become a lot easier because of them. Although machines cannot get anywhere near the expertise of human translators, they can help us out with day to day conversations. There are plenty of smartphone tools that can help you with linguistic problems when you are traveling. Here are the best apps to use when you are visiting Japan and don't know Japanese: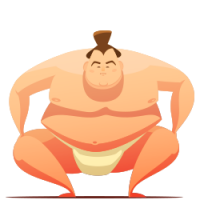 Google's free translation tool is a blessing for tourists all over the world. It not only displays translation for words and phrases but can also help you out with pictures. You can point your phone's camera at street signs and figure out what they say. Ordering your food in Japan will become a lot easier with Google Translate because it also allows conversations in real-time. You wouldn't have to wait to get a translation. You can easily carry out a conversation with someone with the help of this app even when you can't speak Japanese. The biggest problem travelers have in foreign countries is ordering the right food. With the help of this app, that problem will be solved.
Yomiwa:
This Japanese dictionary app is versatile and comes with a bunch of features. It is also available offline, so you can talk to people even when you don't have an internet connection. You can shop easily with the phrases available in Yomiwa's database. If you have a picture in your camera roll that needs to be translated, you can upload it to the app and get the results you require. Above all, it also helps users with learning Japanese. It comes with a drawing keyboard that can help you learn the Japanese alphabet. But even if you don't want to learn the language, the other features of this app make it quite useful.
Akebi:
This app has over 320,000 phrases in Japanese that you can search through and find the results that you need. It is also available offline, so you can use it anywhere you want. Whether you need help with ordering food or want to bargain while shopping, Akebi can help you with it all. It comes with a built-in keyboard, which means you don't have to update your phone's settings. Whenever you open the app, you can start working on the keyboard. It has handwriting recognition, so you don't have to worry about the words you type. It is also useful for learning the language if you plan on taking your knowledge about Japan to the next level.
VoiceTra:
If you want something simple that can help you with real-time translations and doesn't require to type out words, VoiceTra is the perfect option for you. You can speak your sentence into the app, and it will display the translation straightaway. It will also show you the meaning of the phrase it suggested, so you will know it is conveying the right message. Once the other person participates in the conversation, you will get their message translated in the language of your choice. This way, a smooth conversation will become possible despite the linguistic differences.
The world is full of possibilities today, and we must not be afraid to dream. Nothing should keep people from traveling to different places. It is only by interacting with each other that we can learn about the world and understand the people that live in it. Now that you have a few good suggestions, you can start planning your trip to Japan so you can experience its culture in the best way possible.