(Last Updated On: November 18, 2023)
If you're looking for a translation agency or company for your Nordic translation needs, NordicTrans is here! We are a UK translation company specializing in all Nordic languages.
We are now a market-leading Nordic translation agency both in UK and USA. We have been in the industry for more than 15 years, and have since focused in translations of the Scandinavian languages such as Swedish, Danish, Norwegian, and Finnish, as well as German, Dutch, Icelandic, and more other languages. Whatever translation services you need for Nordic languages, choosing a translation company in the UK could be your best option.
For numerous reasons, a translation company like NordicTrans can guarantee you with the accurate and complete translations that you need. We are a proud member of the ISO or International Standard Organisation and we only work with in-house and native Scandinavian professional translators.
Benefits of using a UK translation company
Among other reasons of using a translation company or agency in the UK like NordicTrans are:
High quality and accurate translations of documents and websites
Affordable costs
Fast turnaround time
Free online document word and website counter
Hassle-free online quoting and invoicing
24/7 online project management and communication
ISO-guaranteed service quality assurance
Any business can be equipped to be globally competitive with the right marketing tools and strategies. However, these tools and strategies might serve useless if there is a language barrier between the business and its target market.
The same also applies for documents anyone uses for purposes of immigration and out-of-the-country legal dealings. Language barrier is extremely important to be addressed and dealt with accordingly.
In UK, translation companies or agencies take these roles and responsibilities seriously. Thus, a UK translation company or agency such as NordicTrans faces these great demands and deals with them effectively.
A translation company can help you with any particular translation services that you need. Thus, saving you from the hassles that any language barrier can bring to your business or any legal dealings you are having.
Using the services of a well known translation company can help you make sure that your message or information is accurately and completely conveyed to your target market or audience.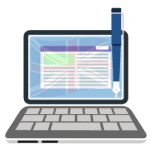 British accent is not the only thing that's fantastic, a UK translation company is a treat in itself too. For one, you know the attendant will be a British. But on a more serious note, UK is a place with an exposure beyond imagination. The same very reason brought enterprises to the country that became the emblem of excellence all across the globe.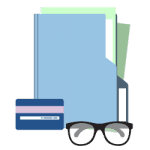 With every other product and service, a UK Translation company that is accomplished and fully loaded with the right resources and right tools, is also worth trusting. If you are in search of a translation company that has served across all of the Europe, your first option should be a company based in the UK.
UK has the advantage of being home to English speakers, and the native translators would be articulate and knowledgeable. Their linguistic command would be unquestionable and if they are professionally skilled to carry out a translation, nothing could beat the accuracy that they could offer.
UK Translation Company
Preparing your content for global consumption through translation is necessary. Aside from this service, a professional UK translation company can be a valuable resource for marketing procedures and ideas. It has experience and knowledge in targeting potential users. Furthermore, a professional translation company understands the technology, the culture and the preference of the market because they have worked with companies similar to yours.
A UK translation company with massive experience in localization is a hint that it has served with organizations that have penetrated the global business platform, which can be an asset to you. The company's knowledge can work as your partner in managing a new market since it knows the culture and the language. It can share relevant information about the market that you may not notice in your analysis and data investigation. In short, their information can help you form the right market approaches to tackle new audiences.