(Last Updated On: November 15, 2023)
Top Google Apps for Learning a Foreign Language
No matter how hard we deny it, truth is, we are all looking for a connection with our fellow human beings. We want to build relationships that can last a lifetime. And we are always trying to understand people in the hopes that some day they will understand us too and we won't have to try so hard to explain the things we feel. Having family and siblings is not enough because their opinion about us will always be biased. We need to form connections with people who have no reason to be nice to us or to want to get to know us. Because if we manage to become a part of their lives, that means we have done something right in life.
But there are a lot of things that come in the way of these connections. Modern world has hundreds of different ways of communication but there are things that even technology can't help us with. It is completely okay to want to be friends with someone who lives thousands of miles away from you. Maybe you met them on the internet and you both share the same views. Technology, that helped you see their posts, can also help you become their friends. But every story is not that simple.
When you have to move to another country or engage regularly with foreigners to discuss important business details, you can't rely on technology to carry on the conversation if the other people do not speak your language. Culture is also another important factor that, if not given respect, can harm your relationship with people for good. Respect matter in every relationship but when you are interacting with someone who doesn't share your cultural and linguistic background, any small mistake can offend them. And a relationship that starts on the wrong footing can never be beneficial for either parties.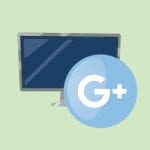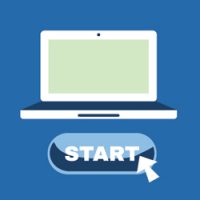 There are many people who use online translation tools to talk to other people when they are traveling. Even when they move to another country, they think they can get by with the help of a few basic sentences in the local vernacular. The people who have to discuss business details with foreigners get interpreters on phone so the meeting can go on smoothly despite the differences of tongue. But everyone knows that online translation tools are only accurate to a certain limit. Once you get into complicated use of words, they will fail. And that's why they are not suitable for use during sensitive meetings. Telephone interpretation, although a remarkable tool for interpretation, loses its value when you have to engage with foreigners on a daily basis. If you use it to give orders to your staff, it will not have the same effect on them unless the words were coming from you.
Moving to another country is a risky step but unless you are willing to give it your all, it can turn into a bad decision. When you decide to immigrate somewhere, you must be ready to adapt according to the local customs and traditions. You don't have to give up your individuality but you must also respect the natives. If you open an app every time you have to talk to them, it won't help them form a good opinion of you. The easiest way to make sure you don't have any difficulty understanding them and they accept you as one of their own is to learn their language. It is true that no one has time to go to an institute for learning languages these days but the solution is pretty simple, all thanks to technology.
Best Apps for Learning a Foreign Language:
There are plenty of apps that can teach you different vernaculars right from the comfort of your home. And you can take the lesson whenever you are free. Also, you get to decide the speed of the process so even if you are a slow learner, you won't get left behind. Here are the best options for your consideration:
If by now you haven't heard of Duolingo, then you were probably living under a rock. The app became a sort of meme due to its quirky notifications. It combines gaming with learning and teach languages in such a fun way that you won't be able to put your phone down easily once you open Duolingo. The best thing about Duolingo? The courses are designed by native speakers so you know you are learning from the experts.
If learning with the help of games is something you love then you won't be able to get enough of Mindsnacks. The tiny games focus on different things from grammar to spelling. But the negative aspect? Mindsnacks only cover seven languages.
Memrise:
Who doesn't love memes? But what if you could combine memes with learning? Memrise has done exactly that. The app offers vocabulary lessons, language games, and memes to teach you that vernacular. The real fun of Memrise lie in specific courses like Japanese swear words.
Babbel:
Need something simple that does its job without any complicated steps? Babbel is what you should try. The classes improve your vocabulary first and then teach you how to use those words in sentences. The free version offers courses for forty different languages.
Learning a foreign language can be a time-consuming task but with the help of right lessons, you can manage to do it just fine.